Employers are known to offer specialized training programs for their employees. On-the-job training is a practical workforce training which is also known as OJT.
It is a standard workplace training that aims to equip employees with the essential skills and knowledge required to succeed. If you're planning to organize such training for your employees, it's best to know some on job training objectives.
This article explains what on-the-job training is. It also discusses training objectives, how to create goals for your team, and a few examples.
What Does on-the-Job Training Mean?
On-the-job training is a type of job instruction that occurs when an advanced-level employee teaches an employee working on a given job. On-the-job training allows inexperienced workers to practice and develop knowledge and skills, while working.
What Are Training Objectives?
Training objectives are the goals or desired outcome that gives value to those who participate in the training program. Training objectives are important for new employees and unique to each organization.
Why Is on-the-Job Training Important?
There are good reasons why on-the-job training is important:
It emphasizes learning through highly effective practice.
It is a common method of giving out instructions. OJT has its roots in society and the system of apprenticeship.
It is a simple method for employers to train new intakes.
Why You Should Consider an OJT
Stating the importance of OJT explains why on-the-job training is essential in companies. However, here are some more reasons why you should consider OJT:
1. It Is Inexpensive
If you have a good strategy on how experienced workers can put inexperienced workers through, you will spend little or nothing to conduct on-site training.
2. It Is Effectiveness
On-the-job-training is highly effective if it is done rightly.
3. It Is Common
OJT is common because it is similar to a family setting where parents allow older ones to correct younger ones when they make mistakes. This makes things a whole lot easier, especially because you can go on to handle other things.
4. It Is a Trusted Instructional Method
Most companies have used OJT as it encourages active learning while giving room for corrections, practice, and feedback.
5.OJT Allows Good Retention
Research has revealed that it's easier for people to retain job skills learned in the job area. And this helps them to apply those acquired skills when given tasks to do.
Some Reasons Why OJT May Not Work Out Well
Despite how important OJT may be to a company, here are some reasons you may not consider it.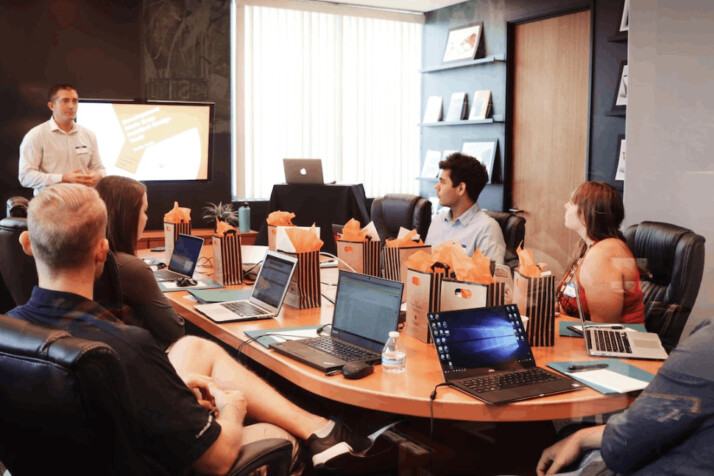 1. It Distracts Experienced Workers From Typical Job Responsibilities
If a professional worker leaves his task to instruct a less skilled worker, it will negatively affect productivity.
2. Lack of Interest on the Part of the Experienced Worker
The learning won't be effective if the professional instructor is not interested or does not like the given role.
3. the Experienced Workers' Inability to Instruct
Though an experienced employee may be good at the job, he may be unable to instruct the inexperienced employee properly.
4. Inefficiency Due to a Lack of Structure
Some on-the-job learning programs don't have a cut-out plan of instructions on what the inexperienced worker should be taught. This may result in unskilled workers learning little or few things depending on the given tasks.
5. There's a Possibility That Training May Contradict Each Other
An experienced worker may unconsciously teach the less experienced workers in different ways. This can occur in a work setting where several skilled workers are instructors. When this happens, it will bring a workforce with diverse job knowledge.
The Aim of on-the-Job-Training Objectives
A practical training objective is essential for the success of all those who participate in it. Here are some reasons why you should not neglect your training objectives:
Training objectives aid an employee in understanding what needs to be done to attain success.
On-the-job-training objectives signifies goals that the trainees must achieve for a more significant outcome.
Training objectives provide the trainers with a clear means by which the trainees' progress can be measured.
Training objectives give purpose to the program.
Creating Effective on Job Training Objectives
These steps will guide you in creating your training objectives for your workplace.
1. Align Your Procedures
Outline what is expected of your trainees due to the training program. Then develop the procedures you will use to help trainees achieve the set goal.
2. Recognize the Learning Challenges
After outlining the procedures, you should also identify the problems that a trainee will likely encounter during the learning program.
3. Connect Your Objectives to Your Business Goals
As soon as you have a laid down strategy that you'll use to overcome challenges, write down your objectives. Align what you want your trainees to know with your company's goal.
4. Make Sure Your Objectives Are Achievable
Your objective should be possible despite the nature of the training you offer. It should also include a means by which you can measure the progress of your trainees.
5. Determine the Desired Outcome
You need to know what to expect from a trainee when the training is concluded. What you intend to achieve should guide you in creating your objectives.
On-the-Job-Training Objectives Examples
Employees will acquire knowledge and sharpen their skills to equip them for the job.
New employees will be shown how to operate and maintain types of equipment.
They will also learn the policies and procedures of the company.
Conclusion
On-the-job training is common and can be highly effective if done rightly. Organizations that encourage OJT will have an experienced workforce in no time. You can make use of the tips above to create your training objectives.
Explore All
Write Job Objectives Articles