Software engineers are among the most highly sought-after professionals in the tech industry. The innovation sector is one full of opportunity and unexplored possibilities. Setting yourself apart from the market has never been more important than it is today. One way to do this is through a compelling software engineer resume objective.
This article will explain its importance and provide you with some useful examples. Let's begin.
The Importance of Resume Objectives for Software Engineers
Resume objectives are particularly important in competitive and highly-specialized fields. Job objectives must be clear, considering the breadth of the industry and the peculiarities of each job.
Job objectives allow recruiters to check whether an applicant understands the nature of the job and has the skills necessary for the role. Moreover, this section is another opportunity to express your interest in the role.
Matching candidate goals with those of the company is also important because it indicates long-term suitability. A candidate with mismatched long-term goals may not stay long with the company, which could mean hiring another person.
Companies would be far better off hiring someone whose ambitions and goals match those of the company. A long-term business relationship is especially important in software engineering, considering that programs require high attention levels. Software development takes time and a lot of technical skills and knowledge.
Now that you know the importance of a software engineer resume objective, it's time to check out these examples.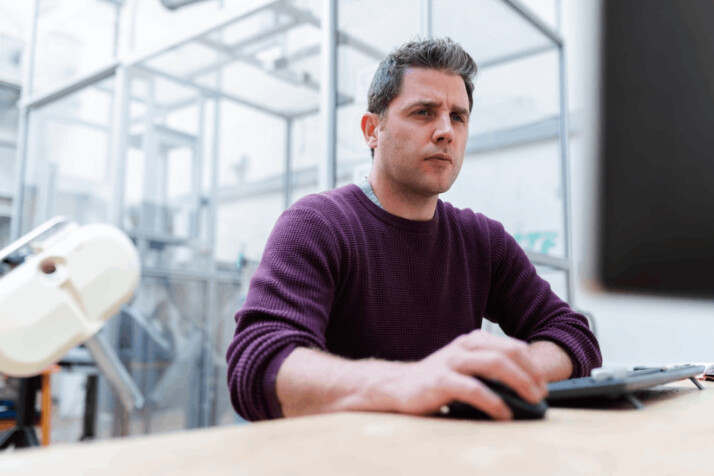 Software Engineer Resume Objective Examples
Example 1
Skilled Information Architect with a proven track record in aligning IT solutions with critical business processes, leveraging agile/lean processes and enterprise management standards. Strong background in business-focused and technology-driven architecture and design principles.
Example 2
Seeking a position as a Software Engineer with 5+ years of experience and a proven track record. I am skilled in making significant, specific, and self-direction contributions to challenging and complex UX projects.
Example 3
Experienced software engineer skilled in React+Redux, with a proven ability to develop front-end applications and identify solutions that improve project efficiency. I seek a position where I can use my skill set to bring value and innovation to the team.
Example 4
Seeking a challenging Software Engineer role, leveraging my four years of programming experience developing software for browsers and mobile applications. My M.S. in Computer Science and strong work ethic set me up for success in this field.
Example 5
Seeking a challenging new position in a major financial institution where I can utilize my experience developing core applications for banks. I aim to work closely with business partners to define requirements and gain more relevant experience.
Example 6
Experienced software engineer with 5+ years of experience in commercial application and software development. Eager to join your company to help build impressive solutions for its clients across the globe.
Example 7
I am an experienced software engineer focusing on project management, troubleshooting, and designing. I thrive in collaborative environments and have a strong track record of driving projects to completion.
In Summary
Resume objectives are crucial in creating a good impression because they provide key information. They tell recruiters whether a candidate understands a task and their professional goals. These are important factors in employment because they indicate a candidate's competence and compatibility for a role.
Suppose you're struggling to write resume job objectives. Feel free to use the Hey INK tool to enhance your writing.
Explore All
Write Job Objectives Articles