Applying for your first Summer job could seem daunting, and for most people, it is. Summer jobs are like a peek into professional life. They're similar to dipping your toes in the pool before diving.
Writing resumes and cover letters is one of the most basic things every professional must master. If you're having difficulty completing the objective section of your resume, don't fret.
This article includes some tips and examples for writing Summer job resume objectives. Let's start with a few basics.
What are Summer Jobs?
These are part-time jobs that are available to students during their Summer break. They are low-pressure, low-stress positions that students obtain without going through the often long, arduous process of looking for a full-time position.
These jobs allow college and high school students to set the foundational skills necessary for their professional lives. Summer jobs also serve as work experience students can cite when applying for their first real job.
They are a great way to foster confidence in young people, so they get a general grasp of what it's like to work.
The Importance of Resume Objectives
Job objectives are important in resumes because they express what an applicant hopes to achieve during their tenure. Understanding an applicant's motives gives hiring managers valuable insight into their motivations and career goals.
They can use this information to determine an applicant's suitability for a long-term role. If you're searching for a way to write an effective objective statement, read the following section carefully.
Tips for Great Summer Job Resume Objectives
Writing a resume job objective can be challenging without a clear guide. If you want to highlight your relevant skills in the best way possible, follow these tips.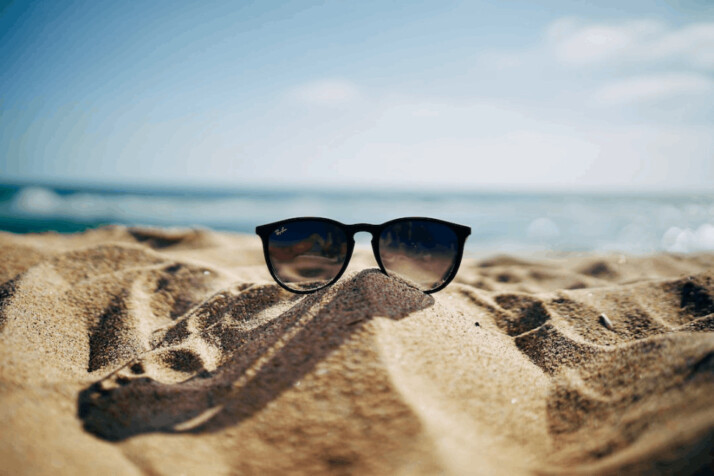 Keep it Brief
Job objectives are a summary of your short- and long-term career goals. Given that your resume already contains a wealth of information. This means there's no need to add another wordy section to your resume. You must deliver your message in a brief but memorable format because employers usually have many applications to process.
Keep your sentences short, and include only the information you need.
Use Clear Language
Clear language is a prime requirement for good communication because it ensures you get your message across. Avoid using jargon, and complicated words for Summer job resumes. The goal is to ensure that your recipient understands your value. This won't happen if they don't understand your words.
Maintain a Professional Tone
Professionalism is something expected out of any form of employment in any career. Applicants must learn to use the right tone for all business letters and content to establish themselves as respectable.
You can do this by using strong words.
Proofread Your Work
People often associate grammar and spelling errors with two things.
a) A lack of communication skills and eloquence.
b) Carelessness
Either of these impressions is bad and may cause recruiters to think you're not fit for the job. While these are far from disqualifying factors, you'd be better off avoiding these mistakes.
Summer Job Resume Objective Examples
If you're still having difficulty writing Summer job resume objectives, try to take inspiration from these examples.
Food Services Positions
I'm an energetic and motivated individual looking for a challenging opportunity in the restaurant industry. I have over three years of experience working in a fast-paced environment, excellent communication skills, and strong attention to detail. I aim to utilize my skills and experiences to help your company succeed.
A hard-working individual dedicated to providing excellent customer service. My key skills include problem-solving and multitasking, which I believe will allow me to be successful in this position. I aim to use my abilities and experience in the food industry to help your company reach its goals.
Lifeguard Position
An efficient assistant lifeguard who can stay calm under pressure. I have strong communication and problem-solving skills, which I hope to use while keeping guests safe at the pool. I plan to become a head lifeguard within five years and eventually manage swimming areas for companies or resorts.
A lifeguard with over three years of experience. I have an innate propensity to help others and a passion for saving lives. My skills include responding quickly in emergencies, CPR/AED certification, and strong swimming ability. I hope to use my skills as a lifeguard to help further the company's mission and protect employees and guests.
Cashier
A patient and detail-oriented person who has experience in handling cash. I would like to use my skills to help your company improve its customer service and financial stability. My aim is to become a valued team member and contribute what I can toward your success.
I have three years of experience in the retail industry and have developed strong customer service skills. My goal is to leverage my skills and abilities to provide top-notch customer service for your company. Additionally, I hope to grow with the company and take on new challenges over time.
Bartender
I am an experienced bartender with a strong passion for customer service. In addition to mixing drinks efficiently, I am proficient in cash handling and restocking bar supplies. My goal is to use my skills and abilities to provide an excellent experience for the guests of your establishment. Furthermore, I hope to contribute positively towards the company's goals by increasing sales or improving efficiency.
I am an experienced bartender who is looking for a new opportunity. I pride myself on my ability to always create a fun and welcoming environment for guests and my exceptional bartending skills. My goal is to help the company grow by creating interesting drinks that will bring people back time and time again.
In Summary
Job objectives are a key part of resumes because they outline your related skills and traits. They also allow you to craft creative statements on what an organization can expect from your service.
Summer jobs are a wonderful social construct because they allow young people to train themselves for real work. Remember our short list of tips, and make sure to organize your thoughts. Those who know how to market themselves well can easily position themselves in any industry. Best of luck to you!
Explore All
Write Job Objectives Articles