An effective cold email template can streamline outreach and get you the desired prospect you need. It's often said that the more you've reached out to someone, the more likely you'll actually get a response. A cold email can be a great, fast way of reaching a prospect.
But if you cannot entice people to open your email, you won't engage enough people to make any meaningful conversation happen. If your cold emails don't get a response, you're already out of the game.
Therefore, we have outlined the best cold email templates to break the ice between you and your future client. Let's start by understanding what a cold email is.
What Is a Cold Email Template?
Cold emails are long-form emails that include genuine introductions and personalized information about an individual.
They are a sales tool to attract potential customers when an organization or company is looking to make a sale or close an opportunity. A cold email template is usually concise, personalized, and well-researched.
Do you want to get to know a person, or are you hoping to attract leads? You can create cold email templates that help you in relationship building. Basically, cold email templates help you be persuasive in your pitches and more appealing to your email recipients.
What Is Not a Cold Email?
Now that we know what a cold email is, it is also crucial to realize what a cold email is not. Remember that a cold email is not spam nor a traditional cold call sent to the entire list of email contacts.
It's a planned strategy that focuses on individuals at particular businesses who might be attracted by your offer. A cold email should be like a one-on-one personal call without being too intrusive or annoying.
Cold sales email templates are vital to boosting sales for your company. A cold email ensures that it has essential information of benefits and proof to establish trust.
Moreover, employing a sales template saves your sales team time and improves open rates.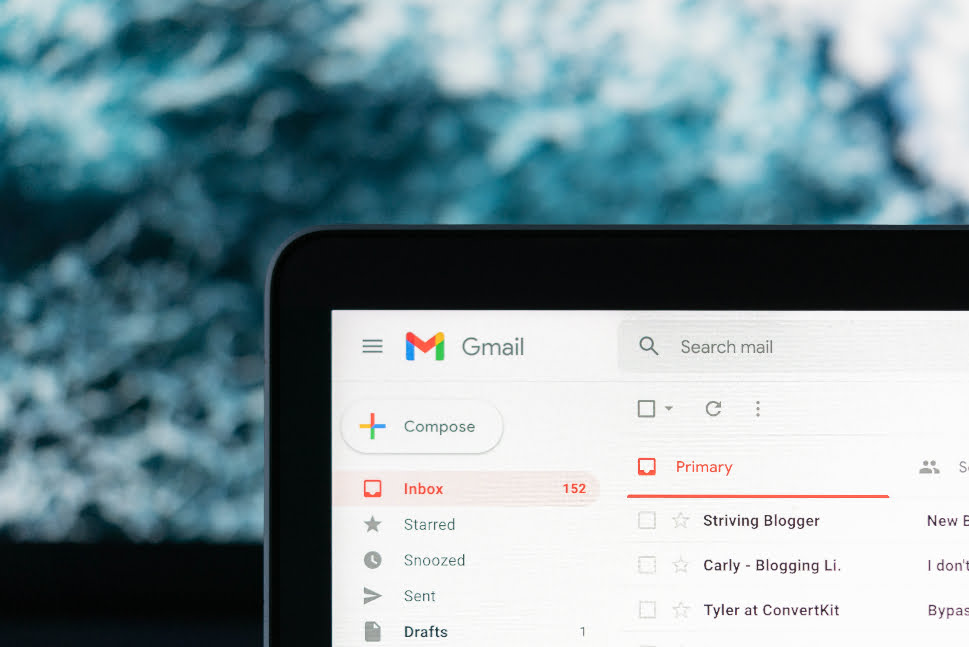 5 Effective Cold Email Templates to Nail Outreach
Investing enough effort in crafting the perfect cold email template will enable you to get the most out of this incredibly popular sales channel. Now that you know the importance of cold emails let's look at some effective cold email templates to nail outreach and generate sales.
1. Recent Event Cold Email Template
Subject Line: Congratulations on [event]!
Hey [first name],
I just recently saw you [event — acquisition, the introduction of a new product, etc.]. Congratulations! [greetings expressing excitement, mentioning positive press, etc.]
Many businesses concentrate more on [value you provide] after [event]. At [prospect company name], things are certainly chaotic right now, but I'd be happy to highlight how we can help with [key benefit].
Are you available for a meeting or call next week? [mention your availability windows or a link to your calendar.]
Congrats again,
[your name]
2. AIDA Cold Email Template
AIDA is an effective cold email campaign strategy that has been around for a while. It stands for attention-interest-desire-action that describes the sequence of the actions to include in your primary email content.
Subject Line: Time Saving Program
Hi [name],
When was the last time you crossed everything off your daily to-do list?
Like most busy executives, you must be struggling continuously to remain on top of things, let alone be the leader you need to be.
Our program enables driven businesspeople like Malcolm Gladwell, Tim Ferriss, and Gary Vaynerchuk to save up to ten hours each week. This time can then be redirected to your top goals.
Let me set up a time to walk you through a personal demo. Are you free to talk next week?
3. Be As Direct As Possible
Subject: 10x [prospect company] engagement in 10 minutes
Hello [name],
I have a concept that I can pitch in 10 minutes to obtain the next 100 top clients for [the company].
Using this concept, I recently assisted our client's [SaaS company/competitor] in nearly tripling their monthly revenue.
Let's arrange a quick call so that I can explain the concept to you, [Name]. What time works best for you?
4. Requesting an Introduction Email Template
Subject Line: Can you connect me to the right person?
Hey [first name],
My name is [name], and I work at [company name]. We collaborate with groups like [business name] to [enter sales pitch].
[A brief sentence mentioning the benefit].
I'd really appreciate it if you could direct me to [company name]'s appropriate contact. It would help us discuss whether this would be beneficial for the business.
Cheers,
[your name]
5. Highlight a Competitor's Product/Service Email Template
Subject Line: Scale [their company name] in [a specific time frame]
Hi [first name],
I came across your profile while looking up [company name]. Honestly, I am impressed by how dedicated you were at [company name] to helping scale the [department] team. It looks like you were also the go-to advisor for your expanding customers.
But I suppose you might be having trouble with [pain point your solution addresses]. Are there any customer accounts at risk that could benefit from [what you offer]?
[Competitor company name] was looking for a way to [what you provide]. And leveraging [our company], they gained [significant benefit]. This had [business impact] for their clients.
Is it reasonable to consider ways we may assist your team as well?
Best,
[your name]
Conclusion
With the endless new opportunities available, you never know what type of pitch you're walking into. And you may be the one who ends up landing a contract.
Whether you want to market your company or look to capture eyeballs online, a cold email template can help you craft the perfect pitch. This article lists some effective cold email templates for inspiration.
Frequently asked questions
How do you do a cold sales outreach?
Set Your Goals For Cold Email Outreach in Step 1.
Identify Your Potential Customer.
Here is how to create a winning cold email copy.
Step 4: Perform a Sanity Check before clicking the Send Button.
Be sure to send follow-up emails in step 5.
What is a good sales introduction email?
Hello, I am speaking to you on behalf of [Your company name] with [your name] as the introduction email for sales. Since our company specializes in [mention expertise] for X years, we would like to extend our services to you since we have optimized solutions for your industry.
What is the best cold email?
The salesperson's cold email reflects the fact that he or she has done enough research about the prospect's company in order to grasp the general business model and has at least shared their LinkedIn or Twitter profiles.
How do you write a sales pitch email example?
Warm things up. What are some tactics for making a pitch less cold—when you rarely know anyone.
Keep it short, sweet, and to the point. You have 8 seconds to grab your prospect's attention.
Make sure you get the subject line right. A short subject line is best for some, around 3-4 words.
How do you write a cold B2B email?
Make catchy subject lines.
I would recommend keeping it short, not more than 100 words.
Orient yourself to ABM.
Using short paragraphs and sentences.
Just have a simple, single CTA.
Engage yourself emotionally with GIFs and emojis.
Internalize the follow-up
How do you write an outreach sales email?
Opening Line. Email your recipients by their name, specify the reason for their email, and above all else, make it more about them than you.
Offer Line. Keep a pain point in mind and tailor it to their situation simultaneously.
Closing Line
Signature Line
How do you start a sales cold email?
You should create a list of qualified leads.
Find the channel that will work best for you.
Assign whether you want to or not run an automated campaign.
Choosing an email platform.
Subject lines are optional.
Text your body text.
If you've got A/B campaigns, test your email.
Schedule autoresponders
How do you write a cold outreach sales email?
Problem. Email the customer with a specific problem.
Agitate. Now that you identify the problem, take a look at it a little.
Solve. Provide an alternative solution to the problem.
How do you write a cold email example?
Desire: FOMO
Facts piqued her interest by giving statistics on why she should engage.
If you are interested, the subject line and opening line draw your reader in (here are some of the best-performing cold email subject lines).
How do you warm up an email for a cold outreach?
The setup of the account and personalization.
Account authentication
The email is automatically sent to individuals.
Get responses and gradually increase the pace.
Get a gap between two consecutive emails.
Subscribe to newsletters to increase email flow.
Prepare for a test campaign.
How do you write a killer cold email?
Get right down to the point. Remember, this person doesn't know you and they don't understand you.
Don't overeducate your kids. You may be tempted to spill all the beans in your first email.
Trim the fat. Use 5 words instead of 3.