A business email address, such as yourname@yoursite.com, is one that contains the custom domain name of your company. A free personal email service like businessname@gmail.com isn't comparable to it.
Professional email is a requirement for companies of all sizes and has many advantages, including security and credibility. Keep on reading to learn how to create a business email address easily in a few minutes.
Why Do You Need to Create a Business Email Account?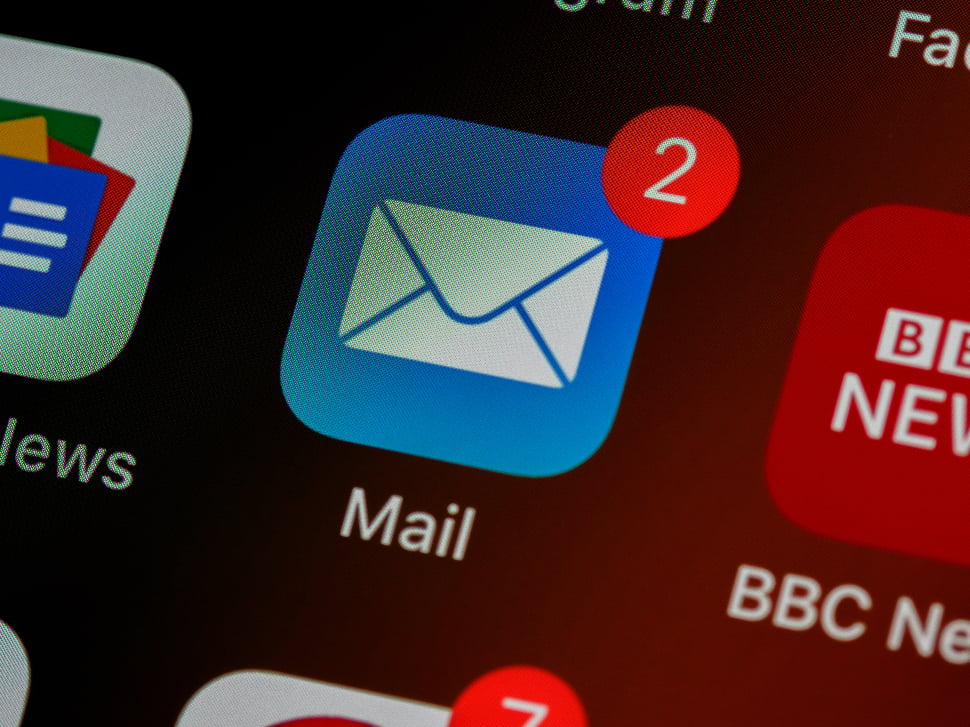 For many reasons, a business email is a requirement for organizations. It not only gives you a way to distinguish between your personal and professional emails. However, it also gives you more control, makes it easier to remember, and improves security.
There are many advantages to sending emails from a business email address to prospective clients.
Try sending a proposal or product details from a personal email account after giving a prospective client the URL to your company's website. Prospects who are perplexed are less likely to make purchases.
The chances of conversion increase when you send emails from a business email address because of the improved brand consistency.
A business email is easier to remember or recall than a personal email because it is directly connected to your company and website.
You can set up an admin and control every email account when using business email. You can, for instance, create new staff accounts, delete existing ones, and set up email forwarding.
The top providers of business email services provide upgraded security options to help you further secure your accounts. We recommend you to use business email in order to improve internal and external communication security.
You should use email professionally when communicating. Having a business email also makes it possible for more integrations, in addition to the aforementioned advantages.
Your email account and any related files are on a remote server as part of an email hosting service. The email host also offers extra services on top of just storing emails and files.
Various email hosting services offer different services, and various aspects of email management are highlighted. You should pick one that satisfies both your budgetary needs and your business email requirements.
Can You Create a Business Email for Free?
If your company's domain hosting service offers to create a business email for free in addition to domain name hosting, it is free. Ask your service provider if they offer free business emails with domain hosting.
It won't be necessary for you to have a functional website. It is sufficient to possess a domain name that is on an outside server.
In Conclusion
Whether you're running your own business or just a part-time business while pursuing other jobs, you'll need to have a business email account.
As a result, you are able to work with a reliable, controlled, and professional email address. Create a business email address and use a professional email address for personal purposes.
There are some things when you are buying your domain. For example, not all plans allow you to add an unlimited amount of users. Some plans also have limited storage. You should check the available features that the providers offer and choose the best one.
Frequently asked questions
Where can I create a free business email address?
| Email Provider | Storage | Access |
| --- | --- | --- |
| 👍 Gmail | 30 GB | iOS, Android, Windows, macOS, Linux |
| 👍 Proton Mail | 5 GB | iOS, Android, Windows, macOS, Linux |
| 👍 Bluehost | 5 GB | iOS, Android, Windows, macOS, Linux |
| Godaddy | 25 GB | Windows, macOS, Linux |
Is Gmail good for business email?
Gmail has a great interface that makes it easy to use as your business email. The Gmail interface is the same for use on personal or business computers. Users navigate through the learning curve easier with the same interface. You can improve your email management using this solution.
How much does it cost for a business email?
Office 365 Business Basic – basic functionality – $5 USD per user / month. Business Standard Office 365 – additional business management tools and desktop office suite – $12.50 per month per user. Business Premium – advanced security and desktop management – $20 USD per user / month.
How do I create an email account for my business?
It is important to choose a Bluehost plan.
Choose Your Free Domain.
At Bluehost, you can create a free business email address.
Step 4: Access your email account at Bluehost.
Can I use my personal email for business?
Employees who use personal email for work may be exposed to serious IP theft, loss of business privacy, or violation of customer privacy, and disruption of network operations due to exploits which are implemented on computers not protected by your internal policies.
Can I use a Gmail account for my business?
The process of setting up Google Mail for business email is simple and quick. Create your Google Workspace account, and follow all the instructions to add your domain name, create a user name, and submit payment information. You can use your existing domain, or purchase one from Google or other trusted domain registrars.
How can I create a free business email address without domain?
No, you cannot create a free business email without registering a domain. If you don't want a domain, you can create a free account with Yahoo and Gmail. Your business name will not be found in it. Customers and other businesses cannot consider it a business email address.
What email do most businesses use?
The best alternative for those who frequently send and store large attachments with Microsoft 365. A great option for businesses that want to bundle email with web hosting, as well as a free domain and SSL certificate. Simple email service for small businesses on a budget with Zoho Mail.
What is the cheapest way to get a business email address?
Namecheap – a single account price of $0.99, plus just $0.41, each additional mailbox, is the cheapest email hosting service on this list. If you already have a domain name, IONOS might be the cheapest option since it costs just $1/month.
Is Gmail for business free?
a free Gmail account with your company's domain name, like susan@example.com. Taking ownership of employee accounts.
Is Gmail or Outlook better for business?
| PROS | CONS |
| --- | --- |
| Facilitates management of other user's email inboxes and calendars | Plans with unlimited storage are not available |
How do I create a business email with Gmail?
Emails that have been imported into Google Workspace.
Let us know what you're doing with your other domain names.
Be specific about your email address.
Set up an integrated Gmail for your organization.
Customize your business options.