Cold emails to potential employers can lead to great connections and career opportunities. It shows your initiative and willingness to go above and beyond to further your professional goals by sending cold emails to the intended recipients.
In this article, we go over what cold emails are, how to write them, and how to use them to successfully apply for jobs. So if you are wondering anything about cold emailing for a job, keep reading until the end!
Definition of Cold Emails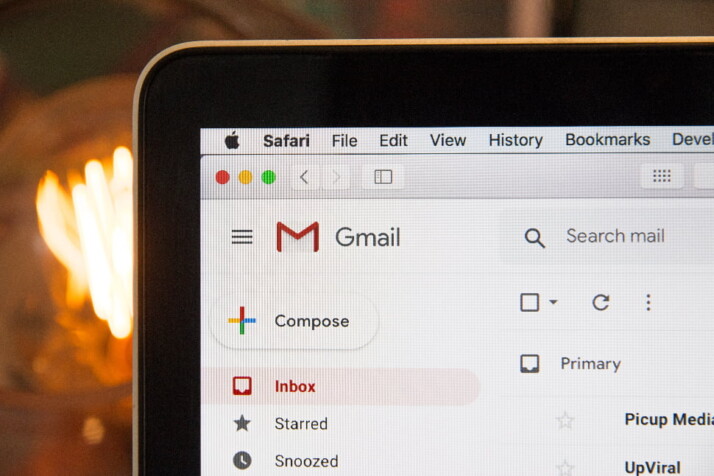 Cold emails are introductory writing you send to an unknown recipient in an effort to establish a connection for future networking or work opportunities. Cold emails are not only useful for sales and can be applied in a number of circumstances:
When you want to introduce someone through your network.
Whenever you have to email a person you don't know or have any connection to.
One of the best ways to find candidates for jobs may be through cold emailing because convenience and technology are important. The advantages of sending cold emails include the following:
They arrive at a user-frequently-checked inbox. The majority of business people check their email inbox several times per day.
Rather than hearing your voicemail, it is more likely that they will read your email. You may send follow-up emails along with your original cold email, but don't overdo it.
They don't cause any damage. Cold emails are non-intrusive and can give the impression that the potential employer has the freedom to respond when and how they want.
It's quick and simple to respond. Your cold email recipients will have no trouble or delay in responding.
Essential Tips When Cold Emailing for a Job
In order to write a cold email for a job, follow these steps:
Choose the right person to get in touch with.
Explicitly state your motivation and reason for contacting them.
Begin with a modest request.
Make your subject line as clear as possible.
You must conduct in-depth research in order to locate the appropriate contact at a company. Check out the business' website and/or its social networking page for companies.
You might find their email addresses by looking up their social media profiles for senior-level employees.
In the opening of the email inquiry, it's crucial to introduce yourself and your goal. Being specific is the best approach for doing this.
Inform them of your identity, your place of employment, how you obtained their contact information, and your interest in the business. They might be enticed to read more of your cold email if you do this.
Request jobs instead of waiting for them right away in an email. Inquire about openings in a subsequent message or during a scheduled meeting. Starting out slowly and building a relationship is preferable to asking for too much right away.
If you personalize your message, you will probably increase the likelihood of receiving a response. Use the recipient's name in the email and make mention of some of their most illustrious accomplishments to accomplish this.
This demonstrates your genuine interest in them as opposed to your desire for them to be interested in what they can do for you.
Sending a quick follow-up email is acceptable if you don't hear anything after a week has passed since you sent your initial email. Because of their workload and possibly unanswered emails in their inbox, the person you are sending the message to is probably busy.
More Tips For Cold Emails
Choose a good time to send your email. Avoid sending emails very early in the morning or very late at night.
The time stamp on the message will probably cause the recipient to wonder why you are contacting them at such an odd hour. If at all possible, try to send the email in the middle of the weekday morning.
Keep your email brief and direct so the recipient can read it and know what to ask.
Check your email for errors. Before sending the email, pay close attention to your grammar and spelling to ensure that it is formal and effectively communicates your ideas.
Keep track of your common interests. Talk about some of the things you find fascinating about the recipient's work and how that relates to you both.
Your chances of receiving a response go up as a result of this helping to establish rapport.
Make your subject line better. To capture their attention, your subject line needs to be compelling.
If the subject line of an email from an unknown sender contains little to no information or appeal, people frequently ignore the message.
Tell them when you're available. Let the recipient choose the time and date that works best for you if you want to meet up with them.
In Conclusion
We hope our guide of cold emailing for a job was able to get you hired! Remember, cold emailing is only one way to get a job. However, it is a very important tool for getting a specific job.
Sometimes, hiring managers don't even know that they need a good worker like you. Cold emailing helps you create the opportunity for an interview, at least.
We also have to mention that times are changing. Nowadays, most people do their career networking on Linkedin. It is much easier to find the best person you want to contact in a company.
If you aren't using Linkedin, you are missing out on advancing your career — big time! Using Linkedin's proprietary mailing feature, you can reach people directly. With cold emails, there is always the chance that your mail will bounce —maybe you have an old email address!
With the InMail feature though, you know that you are sending the right mail to the right person in the company! Let's say you are already working in a good company and have no intention of looking for a new line of work. Even in this case, you should be active on Linkedin to test the waters!
In any case, we wish you the best with your prospective careers! If this article helped you in any way, please let us know and share your story!
Explore All
Introduction Emails Articles