Marketers use cold emails to reach out to potential customers. They sell products, services, and solutions across various industries and touch on nearly every type of business. Like any marketing effort, cold emails need to be flawless. This guide includes a list of tips for writing an effective cold emailing subject line.
Let's begin with a quick refresher on some basic concepts.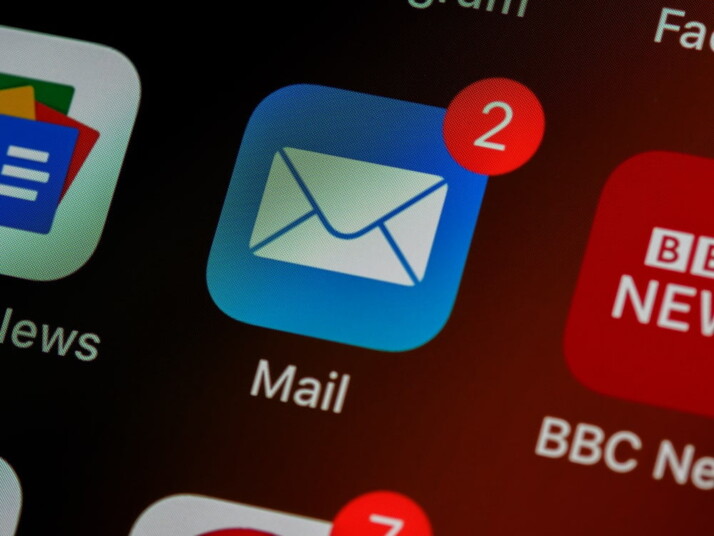 What is Cold Emailing?
Cold emailing is the process of contacting strangers in search of a new business or project opportunity. Cold emailing prospects can be considered a digital equivalent to cold calling.
They differ from cold calls in that they are less intrusive. Cold calls demand immediate attention from the prospect and can disrupt schedules.
In contrast, cold emails are subtle. They do not demand the recipient's attention and do not pressure a recipient for a response. They are also better for delivering messages because they can be read and re-read as often as necessary.
Cold emails are a staple of any starting business. Thousands of cold email messages get sent to companies and prospective customers asking to collaborate or transact daily. This entails that you're going to need a way to attract attention.
You can do this by using a catchy email subject line.
Why is an Effective Subject Line Important?
A catchy cold email subject line is important because it has a direct impact on factors such as:
Email open rate
Click rate
Call-to-action (CTA) conversion
It encourages people to open your email and read the information and message you want to share. Subject lines can also establish a sense of urgency, and they provide a brief look into what your email contains.
Your email subject line sets the tone for your conversation.
Marketers need to learn how to write compelling subject lines to gain a better chance of engaging with a prospect. They may even influence whether a prospect converts.
Tips for an Effective Cold Emailing Subject Line
Unique subject lines are more likely to yield high open rates, click rates, and CTA conversions. Emails that are well-crafted, personalized, and useful to the prospect receive a response. The following are best practices for writing the best cold email subject line.
1. Keep it Short
Subject lines don't have a lot of space. Your subject line needs to encapsulate the general idea of your email. Remember that your subject line needs to pique the reader's interest. Get straight to the point and try to state your concern clearly.
Whether you're asking a question, offering something of value, or introducing yourself, indicate it clearly. Try to state it in less than 60 characters.
2. Personalize it
A personalized subject line makes the reader feel you're talking to him or her directly. A personalized subject line needs to include a few specific details on your email's purpose. Personalizing your email also ensures that it matches the recipient.
For example, if you're offering a solution for a particular problem, you can say:
"A possible solution for your x problem."
You can also include personalization details such as:
Job role
Industry
Content they wrote
Common connections
Place you met
The city they live in
Conference or event they attended
These can all become points for engagement with the recipient. Here are some examples:
Hey [first name]
Idea for [company]
Content suggestions for [company]
Mentioned [company] in my blog post.
Congratulations on [event]
[Mutual connection] said we should meet.
Nice meeting you at [event] in [city].
3. Imply Urgency
Implying urgency prompts recipients to open your email sooner than later. You can do this by suggesting that your email contains information valuable to the person reading your email. If a subject line doesn't show that your email offers anything, it's unlikely to be opened.
Try to find potentially valuable resources to your prospect, and use your subject line to suggest your email contains those resources.
You can also provide them with solutions that can help them with problems they're currently dealing with.
Note: Make sure that the subject matters you add are relevant to the reader's company.
Here are some examples:
Resources that can help [reader's company] today.
X Solutions to [Pain Point]
A Unique Strategy for [Goal]
A Better Solution for [Pain Point]
X ways to improve [Company product]
Again, the best way to create a sense of urgency is to add value to your offering.
The Bottom Line
An effective cold emailing subject line is crucial for the success of any email campaign. It directly impacts critical metrics such as open, click, and CTA conversion rates. They can make or break your email campaign.
Marketers need to approach email writing with care. A well-crafted subject line encourages readers to open the email it's linked to and to read the message earnestly.
The tips we've provided should help you improve your subject lines and enable you to pique the interest of your target list. Think of it this way: Subject lines are like book titles. While they aren't a basis for a book's quality, they directly affect whether people buy and read the book.
Don't miss the chance to stand out from your competition. Put more effort into sending quality email subject lines.
Explore All
Introduction Emails Articles