Marketing your brand to prospects is difficult. Reaching strangers to introduce your products and service is no easy feat. That's why you should learn how to write cold emails.
Have you heard of cold calling in marketing? If you do, you might now know what cold emailing is. However, this is the perfect time to learn if you don't know about marketing concepts.
This article will teach you how to write cold emails. It will introduce you to its definition and a few things you should remember when making one. So, buckle up and ready your brain cells!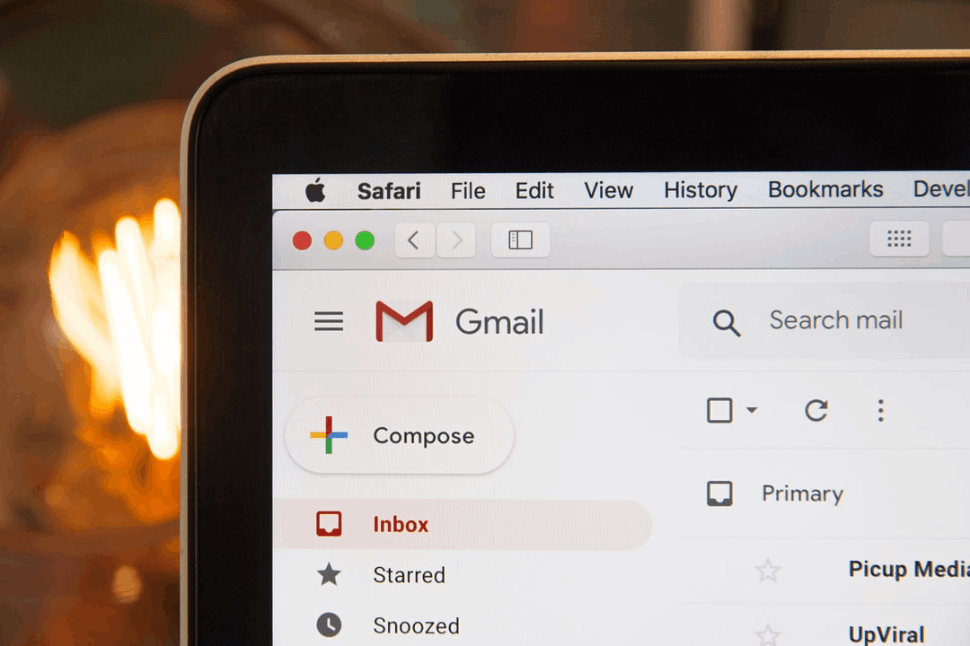 What is a Cold Email?
A cold email is an outbound message sent to someone you do not know via email. It is to show interest in a company or job to get a meeting or interview.
You won't likely know if the contact will be interested in you or not. However, you should take the time to prepare an email that sets the tone of your brand.
Cold emails are those messages we send to random people from a target market.
They can be from a company, an individual, or a brand. In these messages, we want to get a response from a prospect (purchaser) or reader in a brief period.
These are powerful marketing tools. A cold email is an unsolicited email you send to a stranger. The prospect is someone you are not familiar with. You write this to ask for their business, partnership, or collaboration.
How to Write Cold Emails?: A 3-Step Guide
Finally, you're familiar with the definition of cold email marketing. Are you determined to write one for your company? Hold your horses! Writing a cold email isn't a piece of cake. You must first read this guide before you do anything.
Alright? Let's do this.
1. Personalize Your Email
Personalization lets you study the prospect, how they see the world, what interests them, and what they want. You should develop a "theory of mind" about the recipient. The favorable result shows that you spent time understanding them.
As well as explaining why you are emailing them, you should explain why you do so. People are more motivated to collaborate with others when they feel uniquely qualified and motivated.
By highlighting where they fit in, you can tell them a story that makes sense. Ensure that your request is not easily fulfilled in another way. Personalization allows you to avoid that.
2. Introduce Your Brand
When we meet a stranger or receive an email from one, we want to know everything about that person. Show them you're credible, and they can trust you. Knowing someone in common is the best form of social proof you can provide. Include any direct connections you have with them.
However, if you lack that, you can do it the other way around.
If you have authority, credibility, or social status relevant to your proposal, mention it quickly. The more important you are, the more likely you will get a response.
Should you not have a plausible status, that's fine. Look for a commonality.
3. Provide A Solution
Make your audience feel better or give them something they want. How much time should this busy person take to respond to your email? Why should they care about your proposal?
It is a fact that people will go much further to avoid pain than to attain pleasure. If you've found a significant pain point for the recipient and can offer relief, inform them.
Try to give people what they want if you can't solve a problem. Provide them with someone they would like to meet from your firm.
Wrap Up
Cold emails are essential in your marketing efforts. Although it may seem like a blind punch to the moon, it is an effective strategy to grab more clients for your brand. You just have to follow the three steps you should remember in writing cold emails.
First, you should personalize your email to grab your prospect's attention. Next, introduce your brand, so they can get to know more interesting things about you. Lastly, provide a solution for their problems and preferences, so they'll respond to your proposal.
Writing cold emails can be challenging, but it takes a lot of effort to create a compelling one. Ready to make your own? Just remember everything you've learned from this article, and you're good to go!
Frequently asked questions
How do you write cold emails always read?
How do you grab attention in a cold email?
Remember to keep your email short.
When you write cold email subjects, you are going to catch your attention.
Start a Cold Email With Their Name.
Keep your prospect informed.
What Makes You Reach Out.
Establish Credibility
Emphasize the Benefits
Make your call to action clear.
What is cold email example?
Here are some of the best cold email subject lines that draw the reader into the email by asking a relevant and important question. Providing statistics on why she should engage piqued her interest. Desire: FOMO.
How do I get cold email addresses?
Aeroleads. Using AeroLeads' email finder, you can find business emails and phone numbers from professional platforms like LinkedIn and Xing.
Voila Norbert
AnyMail Finder
GetProspect
Prospectio
What is a cold email sequence?
In order to build a structured follow-up sequence, you must carefully plan and rationalize your email content so that prospects can receive information and classified your emails according to their goal. So you can build and organize your cold emails into a plan.
How do you write a good prospecting email?
Research Your Prospects
Personalization is Key
Engage a subject line.
Keep it Short
Focus on Benefits
Provide Social Proof
Include a Signature
Let's be clear about your email's purpose.
How do you write a killer cold email?
Get straight to the point quickly. Remember, you do not know this person and they don't know you.
Make sure not to overeducate them. Initially, you might be tempted to spread all the beans.
Trim the fat. Use 3 words instead of five.
What is a good cold email?
A good cold email reflects that the salesperson has studied the prospect's company enough to comprehend its general business model and has found at least one follow-up page.
How do you start a cold email to a client?
Please include the email address of the person you are emailing.
It is a subject line that peaks interest.
Please explain why you are emailing that person or company.
This shows your connection with that company and your benefits.
Make special contributions instead of basic professional expectations.
Is cold email legal?
The Federal Data Protection Act includes them. Emailing by cold means is simply illegal. To prove consent, it is also necessary to double opt in. Permission is granted to you by calling first, once, assuming your offer has relevance to the addressee's business.
How many cold emails should I send per day?
Start small (10 – 20 emails per day) and gradually increase your sending volume while keeping an eye on your deliverability and reputation.