An introduction email for a new employee is a brief introduction to a new team member shared with your company. There are several ways to write these emails, but the most important thing is to keep them concise and to the point.
When you introduce new employees, you're setting them up for success. Making new staff feel welcomed in the company will motivate them to engage and do their best from day one.
In this article, we'll learn what a new employee introduction email is, its importance, and some tips for writing an effective one.
What Is an Introduction Email for a New Employee?
An introduction email for a new employee is a way to welcome employees who are just starting to work for the company. These emails are typically addressed to each new employee individually, as well as to the team.
Managers, team leaders, or HR representatives write these emails and send them to the new hires and the whole team. Providing your current team with information on the new member can help them relate to the new worker. It fosters a productive work atmosphere and ensures a smooth onboarding process for new employees that join your team.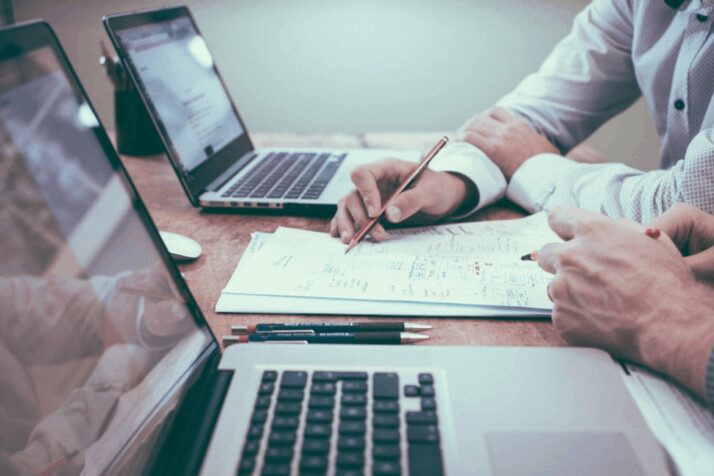 Tips for Writing a New Employee Introduction Email
A new employee introduction email is a perfect and appropriate way to welcome your new team member to your organization. The key is to make this email personal and personalized. Here are some tips to keep your introduction email for a new employee sweet and professional.
Check With the New Employee for More Information
Your new employee can give you a better idea of the best way to welcome them to the company. Ask them what they're looking to get out of the new job. Understand what they're looking to accomplish and why they're excited to join the company before you start writing the email.
Keep the Email Clear & Concise
Your email is not just the first impression you make on the employee; it's the first impression of the company too. An employee can see if they feel welcome after only reading a few sentences of your welcome email. It is not just the email that changes the first impression.
Discussing company culture enables the new employee to better understand the company, its values, and its workplace. Make sure to keep the email short and to the point.
Highlight Recent Accomplishments
Include the most current or relevant examples of the new employee's qualifications and professional experience in the email. Emphasize how they're going to make a difference in the company.
This can help keep it short but also provide valuable information to your employees. Introducing the new hires make them feel more valued, which results in a great start to their journey in the company.
Encourage a Positive Atmosphere
It is not always easy to know what to say in an email to welcome a new employee into your company. You risk coming off as impersonal or unsupportive if you fail to show that you care and want to offer help and guidance.
It is essential to write the email professionally and with a positive tone. Make your new team member feel comfortable in the new environment. You could also add a line asking the existing employees to offer support and mentorship whenever needed.
Introduction Email Templates for New Employees
Emailing the existing employee to welcome your new hire is a great way to introduce a valued team member to the company.
From onboarding to work culture adaptation, you want your new hire to feel at ease and contribute to the objectives of the business. Let's look at some introduction email templates for new employees.
Template to Welcome a New Member
Hello Everyone,
Please welcome [First and last name], who will be the new [job title]! We are pleased to have you on board.
[First Name] will be responsible for handling [job duties]. [He/she] previously worked at [employment background] and graduated from [academic background]. We are confident you will contribute significantly to our company and can't wait to see what you accomplish at [company name].
Please feel free to introduce yourself to [employee's first name] and make them feel welcome in our team.
Best,
[Your name]
Template to Welcome Multiple New Members
Hi Everyone,
It is my great pleasure to welcome our newest team member(s), [new employee's name(s)]. They will be joining us as [new employee's job position(s)] starting from [start date].
Here's a little about them while we're all getting to know one another:
• [New employee #1] – [background/experience/position] • [New employee #2] – [background/experience/position]
I'm sure that they will be valuable assets to the team and the whole company. Please make them feel welcome.
Best, [Your name]
Conclusion
A great introduction email is a perfect way for new employees to get comfortable in their new company.
The email should not be very formal in nature. You should focus on the goals and values of your company and showcase the company's culture.
A great way to begin making a memorable impression is to make the process thoughtful and personal. This article provides helpful tips to help you write an effective new employee introduction email in minutes.
Explore All
Introduction Emails Articles