In this digital age, emails are the most popular way of communicating with people, especially in business. So first impressions count! How can you write a professional email that sends the right message? What can you do to make them want to reply and ensure job offers and connectivity over time?
Well, we're going to answer all that and more in this article! Making an email that's professional can be tricky. But don't worry because we are here to guide you every step of the way.
We've got tons of helpful tips on how you can create the perfect professional email.
Why Does an Email Need to Look Professional?
Email communication is now a large part of the job market, and even many non-work-related efforts must feature a professional tone. By making sure that your email looks and sounds professional, it will be presentable to potential employers and clients.
If you're in the job market for a new position, a professional email can help you land a job more easily. It helps show you have the right skill set to be a good fit for employment. For business, an email needs to look professional to get more attention from readers and potential customers.
8 Key Tips to Write the Perfect Professional Email
It doesn't take an expert to be able to write a professional email. And while every email is different, there are a few universal best practices that work in most cases. These tips will help you create a professional email and ensure it is seen that way by the recipient.
1. What Are Your Goals?
Determine the goals you want your email to achieve. Are you applying for an internship or a job? Is your email asking for a company meeting? Whatever your goal is, make sure that your email encompasses it. If you want to ask your colleague to work on a report, state the kind of report you need and when you need it.
2. Know Your Audience
The tone of your email should match your audience. For a business email, you want it to sound professional. If you're emailing a friend about a personal issue, it can sound more casual. But if you're emailing a co-worker about an issue at work, it should be professional but still friendly.
3. Concise Is a Good
This is a golden rule. Nobody has the time to read through several paragraphs to get the point of your email. So make sure to make it concise and only mention the essential information pertinent to the point of discussion.
4. Be Polite
Basic email etiquette demands that the message you send should be polite. Use the proper salutations, closings and expressions. Also, make sure you're not emailing them after office hours.
5. End Strongly
You want to close your email with a bang. Well, not a literal bang, but a final paragraph that sets the tone, summarizes your main points and closes the email strongly. You should also make a clear call to action, asking them to take a look at something or place an order. Include your contact details if necessary.
6. Include a Professional Signature
Your professionally signed email signature should include your first and last name, job title, company (with website URL), and contact information. You may also provide a logo for your company and arrange to link to their social profiles.
7. Don't Forget to Proofread
Before pressing that send button, proofread your email. You want to ensure that there are no spelling, grammar, or sentence structure errors. And if you have any file attachments, ensure you've attached them. This is a very common mistake. We've all been there!
8. Don't Forget to Follow Up.
Often, emails get forgotten amid the inbox onslaught, so follow-up emails may be necessary. Ask for a follow-up if you still haven't received a response after three days. Don't wait a week before following up because it'll be too long by then.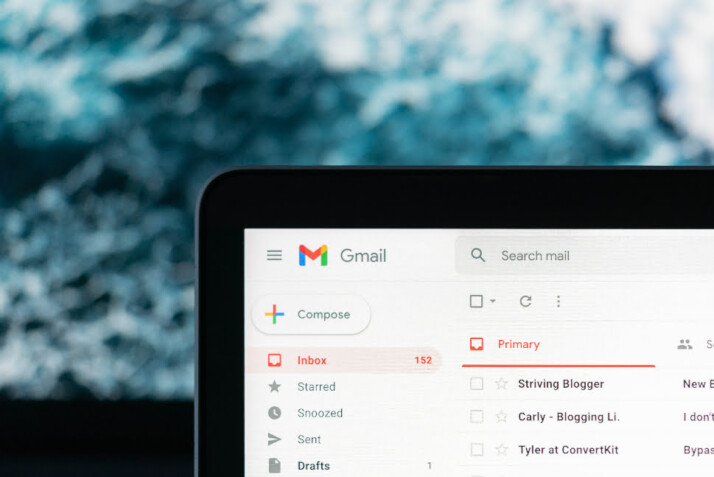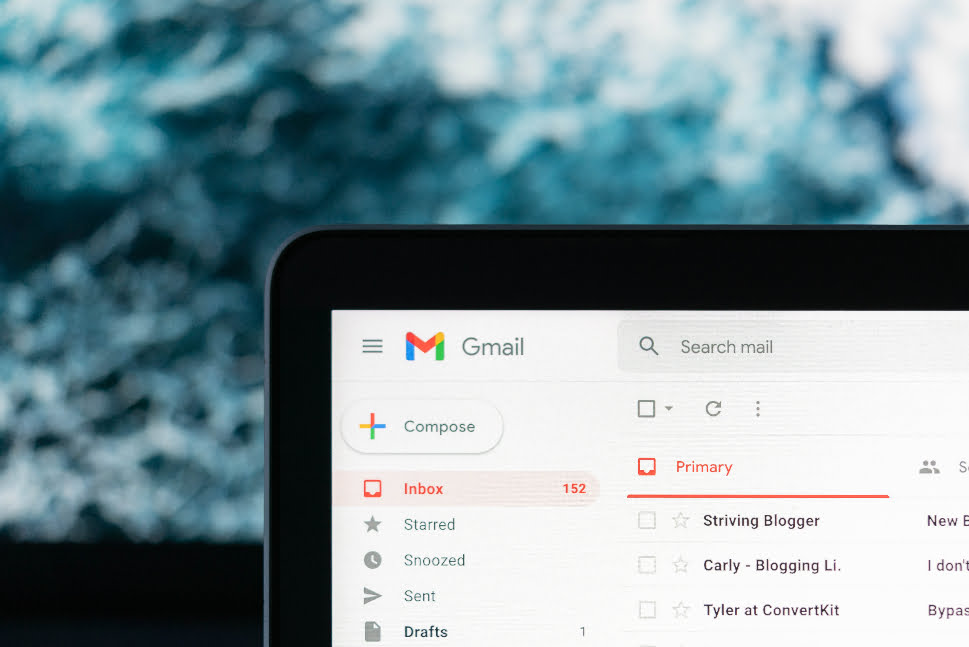 Choosing a Professional Business Email Address
Aside from making a great email, having a professional email address is also important. If you're considering using an old high school email address, don't. It can make the wrong impression and even be marked as spam. Follow these tips to choose a proper email address.
Choose an Email Provider
Some popular email providers include Gmail, AOL, Hotmail, Outlook, and more. Choose a provider that has quality spam filtering and easy-to-use features like the ability to change your email content display.
Get Your Domain
If you don't have a domain name yet, you might want to get one and use it as the basis for your email address. Depending on what you want to use your email address for, you might need to pick your country code too.
Once you've decided on your domain, you can point it to your email provider. Instructions for setting up your email from any email provider are pretty straightforward.
Pick an Email Address Format
There are different email formats you can opt for. Consider your company's size and the perception you want to create when choosing email username format. Here are some common email formats:
First name Only: mark@yourdomain.com
Last name Only: smith@yourdomain.com
Last Name, First Name Initial: smithm@yourdomain.com
First Name, Last Name Initial: marks@yourdomain.com
First and Last Name: marksmith@yourdomain.com
Departmental Name: sales@yourdomain.com / support@yourdomain.com
Key Benefits of a Professional Business Email Address
A professional business email address can help build credibility with your clients, partners, and colleagues. It portrays a concise and polished approach to communicating with others. It can also help improve brand recognition, search engine optimization, and inbound marketing.
Here are some more of its benefits.
A professional business email address helps establish your brand identity.
Custom Domains are available for customer service, sales and marketing. This helps make company inboxes much more organized.
Business email accounts provide greater security than a personal email account.
Customers and clients will recognize your domain and will be less likely to flag them as spam emails.
To Wrap Up
A professional business email and email address are necessary for growing your business. It is a way to elevate your professionalism and distinguish yourself from the competition. This will also make communication within a company much more seamless. Follow the tips in this article, and you're sure to set a consistent professional tone.
Explore All
Introduction Emails Articles