The best way to reach prospects? It's conversation ads on LinkedIn. Whether you have a business that's growing like crazy or a smaller company that has plateaued, it's time to try something new.
With LinkedIn ad campaigns, you can start quality conversions and reach the professional prospects you need. Here's a quick guide to help you learn all about LinkedIn Conversion Ads and reach new prospects.
What Are LinkedIn Conversation Ads?
LinkedIn Conversation Ads are a type of Sponsored Messaging Ad. It enables advertisers to communicate directly with their customers through LinkedIn's messaging platform.
These advertisements stand out because they offer a "choose your own path" experience. It allows companies to develop full-funnel campaigns with personalized CTAs.
In your LinkedIn mailbox, you may have seen Conversation Ad messages. They have a "Sponsored" in the top left-hand corner of the ad. Other than that, they appear to be just like organic messages from LinkedIn users.
Why Are Conversation Ads on LinkedIn Important?
Conversation ads are an effective way to grow your LinkedIn audience, especially if you want to build relationships and make new connections. The best way to create a successful business is to find ways to deliver something to your market that customers want or need.
A conversation ad gets people to convert their current intention into a purchase. These ads are always great when you're looking to acquire more leads and increase your marketing ROI.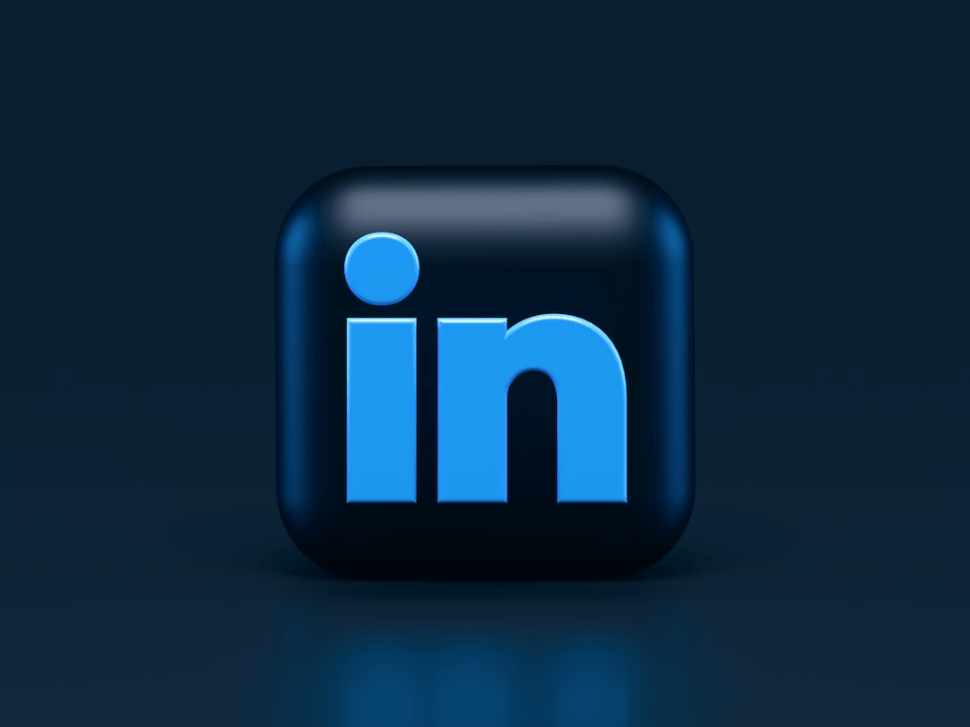 What Can You Do With LinkedIn Conversation Ads
LinkedIn Conversion Ads allow you to gain a head start on reaching out to new prospects on LinkedIn. This can also help you get your first impressions in and get noticed to provide a more cohesive solution to your prospects.
Here's what you can do with Conversion Ads on LinkedIn and grow your business.
1. Increase Audience Interaction & Engagement
Leverage the power of LinkedIn conversation ads to reach prospects and deepen engagement with your audience.
LinkedIn Conversation Ads allow you to leave a high-quality message in the daily in-box of your audience. It will help you better connect with your target audience so they know more about you and your brand.
2. Make Quality Conversions From Conversational Ads
You don't have to be a social media wizard to invest in LinkedIn conversation ads. Just create a message that resonates with your audience, and you'll be able to target those already viewing your profile pages.
You can drive quality leads into your pipeline for better conversions. Conversation Ads can connect with people looking for a similar product you are offering and can help to make the sale for you.
3. Understand Your Audience's Intentions Better
LinkedIn Conversation Ads encourage users to reply to your message with their thoughts about your service/product.
With Conversation Ads, you can gain a deeper insight into how your target audience engages with your ad. It shows a detailed click report of people interacting with your business and who are interested in your offers.
Conclusion
LinkedIn continues to be a pinnacle platform for connecting with professional prospects and delivering targeted content.
With Conversation Ads, you can directly reach out to potential customers via messaging and make them convert. This article provides a quick walkthrough to help you understand the importance of Conversation Ads on LinkedIn in reaching new prospects.
Frequently asked questions
How do you start a conversation?
. 1 Remember you are "in this together.".
2 Notice something nice
3 Pay a compliment
4 Ask an opinion
5 Offer help
Seek common ground for common ground.
7 Request help or information.
How do you start a conversation with a guy on messenger?
Try being straightforward. Tell him why you're contacting the person and why you want to reach out. "Hi, I am Jake, and I'm looking for new friends in the area.". Ask him about what he likes and who he is, since people like to talk about themselves.
How do conversation ads work on LinkedIn?
You can set up multiple call-to-action (CTA) buttons that link to your landing pages, open a LinkedIn Lead Gen Form, and encourage engagement with more information in the next message. Prepopulated responses to their selections are determined via a message decision tree you create.
How do you start a conversation on Messenger?
Open Facebook Messenger on your smartphone.
In the upper-right corner, tap on the pencil icon.
Tap on Secret at the right edge of the screen.
Start your secret conversation with the person you want to start.
After 10 seconds, messages you type are gone.
How do you start a conversation with ads?
What You Need to Do at Step One.
Two Steps – Choose Your Message Format.
Three-Step – Personalize Your Messaging.
Step Four – Build Your Logic.
How do I optimize LinkedIn ads?
Transform an image of an animal. Is there a lack of progress in the art?
Identify your target audience to attract interest.
Add bold headlines to the title.
Bidding generously can increase impressions.
Identify qualified prospects by targeting groups.
Can you do retargeting on LinkedIn?
Retargeting your company page allows you to create an audience based on members who have either viewed your LinkedIn Page or clicked a call-to-action button on your Page's header. There are also options for how members in the audience have viewed or interacted with your LinkedIn Page.
What is LinkedIn conversion?
The LinkedIn Insight Tag provides insight into LinkedIn conversion tracking. Using conversion tracking, you can measure the impact and ROI of your LinkedIn ads campaigns following your campaign's click and view-through.
What is the difference between a message ad and a conversation ad on LinkedIn?
Using message ads, you can present a targeted message with one call-to-action button. You can set up multiple call-to-action buttons that link to your landing pages, open a Lead Generation Form, or drive engagement with more information in the next message.
What is LinkedIn introductory text ad?
Intense text: 150 characters. Destination URL: up to 2,000 characters for the destination URL. A JPG, GIF, or PNG file that is 5MB or smaller; the maximum image size is 7680 x 7670 pixels. If you wish, you can add up to 70 characters to avoid shortening (but you can use up to 200 characters).
How do I start a LinkedIn message campaign?
Accede to Campaign Manager.
Select Sponsored InMail
The account name is entering.
Set up sender permissions.
Craft Your Content
Add Creative
Preview your InMail
Identify Your Target Audience.
How many types of LinkedIn ads are there?
LinkedIn ads are classified according to three main types, and can meet virtually any objective or goal. It's necessary to define your goals when creating LinkedIn ads.
What is the cost of LinkedIn message ads?
As well as a CPM or CPC bid on your Text Ads, it is possible to bid $2 USD ($2.72 AUD). LinkedIn impressions cost $6.05 USD or $8.24 AUD per 1000 impressions. Although the actual cost per click (CPC) is high, it varies from $2 to $7 USD ($2.72 to $9.53 AUD). LinkedIn's CPC is $5.26 USD ($7.16 AUD).
What are dynamic LinkedIn ads?
Personalized ads are personalized ads made accessible to members based on their LinkedIn profile data, such as profile photos, company names, or job titles. Members see their personal information, but profiles are not displayed to each other.
What are text ads in LinkedIn?
A text advertisement consists of a headline, brief text, and an image. Make sure you target audiences for your text and based on location, demographics, skills, interests, and more to achieve the right balance of volume and precision. Text ads are available at all stages of full funnel marketing.