Your chance of reaching the intended recipient is strong despite shark attacks and storms. LinkedIn Sponsored InMail assists marketers in overcoming the limitations of conventional email marketing.
Members will only receive Sponsored InMail if active on the LinkedIn website. In terms of targeting your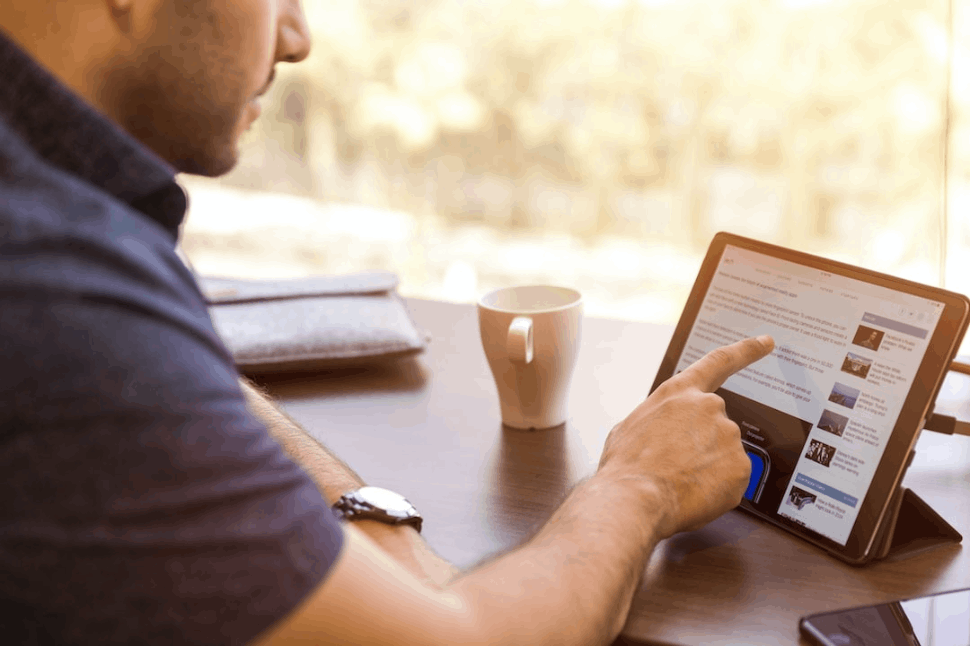 audience, it doesn't get any better than this. So, if you are interested in starting your own LinkedIn mail campaign, stay tuned as we show you how!
Why Create a LinkedIn Mail Campaign?
More than a quarter of a billion people use LinkedIn, making it the most popular professional social media platform in the world.
There is no denying that it is significant. The platform is used by everyone, from current coworkers to potential customers. Over the past few years, lead generation experts have been using LinkedIn to connect with or nurture their leads.
For growth marketers, LinkedIn is like a gold mine of opportunities.
But a few optimizations still need to be made for LinkedIn to be effective. Prospects interested in what a person has to offer frequently perform a quick profile check on LinkedIn, which functions as a landing page.
Because of this, many people work to become LinkedIn influencers or use their header images as prime real estate to entice prospects.
LinkedIn might be the answer for marketers looking for a creative way to create new email lists. LinkedIn may offer an innovative means for marketers who want to create new email lists.
What is InMail By LinkedIn?
Users can send messages to people they don't have a connection with using the messaging feature known as LinkedIn InMail . This feature is available for premium LinkedIn accounts. In essence, this feature is an expansion of LinkedIn's standard private message function.
You won't be able to send InMail messages if you only have a free or basic account. However, you can still receive them.
Sponsored InMail, formerly Message Ads, allows marketing and sales professionals to personally message their target audience to increase site traffic and lead generation.
There are two types of message ads: conversation ads and message ads. You can make ads with offerings like product demos, invitations to events, ebooks, and other content.
Conversation Ad campaigns allow you to have multiple CTAs with the option to connect to a lead generation form or other landing pages. On the other hand, Message Ads are used for targeted messages with a single, prominent CTA.
InMail allows you to only send generic messages; it cannot create any specific advertisements.
There are numerous unique payment options for LinkedIn Message Ads and InMail to fit any budget. You can select the price of your advertisement with Message Ads.
Any unused InMail credits can be applied up to three months later because they automatically roll over each month. LinkedIn can also give inMail credits to users for InMail messages that receive a response within 90 days.
How to Create a LinkedIn Mail Campaign?
The Campaign Manager serves as the central hub for all of your LinkedIn marketing campaigns, including Sponsored InMail. Your profile will take you there.
For both your account and your local currency, choose a memorable name. You can link your account to an existing Company or Showcase Page here.
The sender significantly impacts how the reader perceives your brand and their interaction with your InMail message. Self-selection as a sender is available by default.
Alternately, you can add another sender, but you need to be connected to that person on a first-degree basis to do so.
LinkedIn will suspend any campaign using that sender if you remove them from the list of senders. If you want to start right away, you can use your own email as the default sender. This way you won't have to wait for permissions.
Link your body text to external websites to make your message more interactive.
You have the option of including a banner with your InMail. The ideal dimensions are 300×250 pixels.
You might see advertisements from other advertisers in the slot if you decide not to use your image.
You are nearly there! To set up A/B tests, duplicate the campaign by clicking the middle icon from this screen. You can also send a test version of the message by clicking the envelope.
Using the criteria you provide, the Campaign Manager will make an educated guess as to the size of your target audience. For maximum scale, it's best to aim for around 100,000.
Final Thoughts
LinkedIn is the largest professional networking website, which includes more than 400 million users. As such, there are more people searching for a job and many more professionals looking for who to connect with these users. LinkedIn Mail Campaigns can have a variety of positive outcomes that can improve your connections and job prospects.
If you liked our guide on mail campaigns for LinkedIn, consider sharing this article with your friends.
Frequently asked questions
Can you target emails on LinkedIn?
The Contact Targeting feature lets visitors upload email addresses for targeting on LinkedIn, similar to how Custom Audiences work on Facebook.
Does LinkedIn have a campaign planner?
Campaign Manager is LinkedIn's ad management tool that allows anyone to create, launch, and evaluate their adequacy. Self-service, online tool helps advertisers launch campaigns in 23 languages and reach the world's largest professional network.
InMail messages is a premium feature, and it allows you to direct message or message another LinkedIn member who isn't connected to you. Your Basic (free) account allows you to only communicate with LinkedIn members you have connections with. To use InMail messages, you must upgrade to a Premium account.
What is the difference between InMail and message on LinkedIn?
What is the difference between LinkedIn inMail and message? InMail allows you to message another LinkedIn member without sending a connection request. It is only allowed to be sent to those you have already connected to on LinkedIn. All Premium Users on LinkedIn can use InMails for a fee.
How do I create a LinkedIn marketing strategy?
Find a network that works for you.
Make your content strategy work.
Keep yourself up-to-date
Create Ad Campaigns
Track data monthly
Use CRM
Be sure to find the right employees.
Establish credibility
Where is Campaign Manager on LinkedIn?
In Campaign Manager, click the Campaigns tab at the top of the page to access all campaigns saved in that account. Click on the More icon next to the campaign name and select Edit from the dropdown list.
What is a good budget for LinkedIn ads?
Minimums. LinkedIn's minimum budget amount is $10, for any application format. An inactive campaign should have a lifetime budget of $100. On the first day of the campaign, the minimum lifetime budget rises to the minimum daily budget of $10 multiplied by the total days scheduled.
How much does LinkedIn InMail cost?
LinkedIn InMail is a kind of message format similar to an email that is sent to a user's personal message inbox on LinkedIn. A pay-per-send InMail costs anywhere from $0.30 to $1 per send, depending on the target audience.
What is LinkedIn InMail marketing?
Incorporate LinkedIn Sponsored InMail to reach members when they are most engaged: With real-time delivery, sponsorship messages are delivered only when members are active on LinkedIn. The strict confinement of how often LinkedIn members can receive InMail ensures your message gets maximum traction.
How do I target my audience on LinkedIn?
When using LinkedIn to identify target audiences, it is wise to use a general audience set to determine whether you get a response to your first round of marketing. You can use criteria such as industry, role, and age to define your audience, but you should avoid anything more specific than that.
How do you set up a campaign?
Define the Goals. A campaign's first step is to outline a set of goals.
Set a Budget
Target Audience
Select Your Medias
Develop Your Messaging
Measure the Results
Compare your business to the competition.
What is a good CTR for LinkedIn InMail?
4.48% is a good CTR ratio for 3%-4%. Sponsored InMail charges a per send basis, so it's helpful to know how much you are paying to reach this audience.
What are the two LinkedIn targeting methods?
Targeting on LinkedIn is available in a number of ways. You can select one based on the characteristics of the user's profile, the other based upon re-targeting options such as LinkedIn Insight Tag for site visitors, retargeting of people who previously responded to your.
How does a LinkedIn InMail campaign work?
A sponsored InMail delivers a message you create — much like a standard LinkedIn message — to the LinkedIn inbox of your selection or your targeted audience. It's like sending an email to someone, but without the email address that they have, the message can be delivered to them.
Do LinkedIn InMails expire?
Month-to-month you can accumulate InMail credits. There is, however, a limit on how many InMail credits you can accumulate. There is no expiration date on your InMail credits.