You can accomplish building both connections with customers and brand awareness through LinkedIn.
Businesses using LinkedIn can market to potential clients and partners by publishing interesting content and taking part in industry discussions. Utilizing their network of contacts and professional connections, business owners can use LinkedIn to expand their email marketing list.
This article is for business owners who want to use LinkedIn to strengthen their consumer relationships and marketing initiatives. You can accomplish a lot with LinkedIn, making it a valuable addition to your digital marketing strategy.
These include connecting with people and creating partnerships, generating leads and increasing brand awareness, among other things. In contrast to Facebook, Twitter, and Instagram, LinkedIn is a business-oriented platform made to support the development and maintenance of business relationships.
On today's post, we are going to show you how you can use social media marketing for LinkedIn. If this interests you, stay tuned for more!
What Is Social Media Marketing for LinkedIn?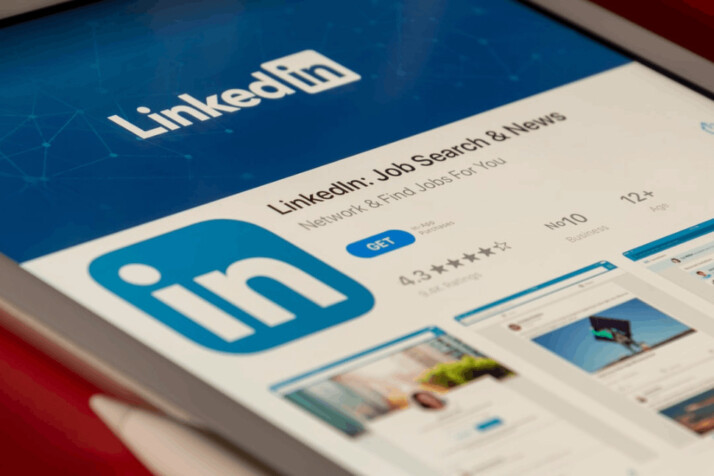 LinkedIn serves more people than just job seekers and professionals. Millions of professionals use LinkedIn daily to expand their networks and careers, but you can also use it to expand your business.
You and your company get in touch with millions of connections by using this social media tool. You can use these tools to develop connections with people and other businesses to strengthen your brand.
LinkedIn is primarily a social network for professionals. Everything revolves around professional networking, industry discussions, and other business-related activities.
On LinkedIn, you can discover clients, workers, and partners.
LinkedIn is less about promoting and selling your goods and services than other social media sites. On LinkedIn, overtly promoting your company, spamming, and blatant hard selling is strongly discouraged.
Because of this, it's critical to have a platform-specific marketing plan. A different strategy is needed to achieve the desired results with LinkedIn marketing because the network caters to a completely different audience.
LinkedIn is a powerful marketing tool that, when used properly, can help you grow your company.
On LinkedIn, pushy sales tactics and advertising don't work well. LinkedIn is your target audience, you want to attract your connections and other businesses, so you need a strategy specifically tailored for you.
The importance of having a company website and a business LinkedIn page cannot be overstated. You can create a LinkedIn business page without charge if you have the company name and email.
Tips For Marketing on LinkedIn
First and foremost, optimizing your profile is the best thing you can do for marketing on LinkedIn. Although it may seem the most straightforward step, it's simple to forget when concentrating on the more sophisticated LinkedIn marketing strategies. If you're marketing through a personal account or a company page, you must make specific profile improvements to improve your visibility.
Start by choosing a profile photo that represents your brand well. You receive 21 times more profile views when you have a photo on your page. High-resolution headshots from reputable photographers work best for personal profiles, while company pages can use the brand logo as their profile picture. Depending on your industry and brand personality, this might change.
Use LinkedIn to create, share, and publish content that serves a purpose. This increases the likelihood that your audience will interact with your content and develop a relationship with you or your business.
In addition, if someone interacts with your post, it may appear in their feeds, increasing your reach.
The connections you establish on LinkedIn are everything. Additionally, you can expand your network through your employees, since they are the most trustworthy brand ambassadors. Therefore, your employees must play a significant role in your LinkedIn marketing strategy.
Request from your staff that they add your business to their online profiles. This converts them into followers immediately and promotes your business on the platform. Additionally, it will simplify for your staff to interact with company updates and spread them among their contacts.
Final Words
As one of the most popular social networks, LinkedIn has 95 million users today. That number is sure to increase to a hundred million in the near future. Keep in mind that the potential for more users is why more people have begun introducing their products and brands to LinkedIn. With a large contingent of professionals on LinkedIn, it makes for a great marketing opportunity.
By marketing on LinkedIn, you can grow your business (and yourself) quickly in a professional sense. LinkedIn is, arguably, the most useful social medium for marketing. Unlike marketing on other social mediums, you will start getting results in a much shorter amount of time.
Explore All
LinkedIn Text Ads Articles