Many marketers are confused about how to get started with a LinkedIn ads campaign as it is unlike other social media platforms. But LinkedIn is great to ensure your brand voice gets across to the right audience.
LinkedIn is a powerful platform for connecting with other professionals who share your interests. However, there is one thing that we don't talk much about, but it must be emphasized: LinkedIn is also a valuable inbound marketing platform.
In this article, we will look at how to create effective ad campaigns for LinkedIn.
Why Is a LinkedIn Ad Campaign Important?
LinkedIn is the premier social networking platform for people seeking professional networking. Most professionals join LinkedIn to find new opportunities and new career paths.
Even without a professional or personal affiliation, a targeted ad campaign is helpful to raise your profile and stand out in your business industry. Ads have a bigger chance of being clicked on, and your ads are more likely to be seen.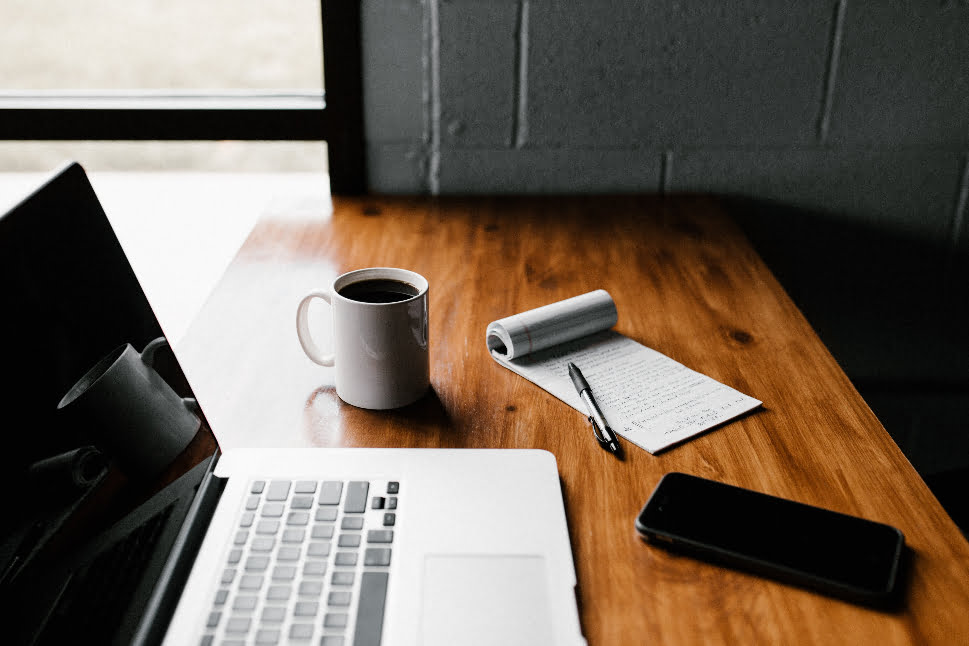 8 Steps to Create LinkedIn Ads Campaign
A LinkedIn ad campaign is a great way to brand yourself and establish your target audience. This marketing technique lets you reach out to the right people in your area. You can target your ad to specific genders, locations, and job roles. To create your very first LinkedIn ad, follow the eight key steps below:
1. Create a LinkedIn Page If You Don't Have One Already
You need to have a LinkedIn page for Sponsored Content and Sponsored Messaging Ads. And to create a LinkedIn company page, you must log into your account first.
Click on the work icon in the top right corner. A menu will pop up, scroll down and select Create a Company Page.
You'll be presented with four different types of Page options:
Small business
Medium to large business
Showcase page
Educational institution
Except for "Showcase pages," you can probably guess what all the other pages mean. These are for businesses that want to differentiate between their divisions and a different sub-page for each. But all these sub-pages can be linked to one main corporate page.
2. Log in to LinkedIn Campaign Manager
The next step is to log into your Campaign Manager platform, which is also called LinkedIn's ad manager. Here, you'll perform all your advertising activities like managing the budget or running ad campaigns.
3. Select Your LinkedIn Ad Objective
Consider the kind of action you wish to encourage in your audience. Your ad objective is defined as the goal or what you want to achieve from your marketing campaign. You can choose from several different objectives, such as increasing traffic to your website, gaining an audience for your blog, earning leads, and more. Selecting the right ad objective is the backbone that will keep your campaign on track and lead to success.
4. Choose Your Target Audience
The first step is to choose a location, and then you can add your job title, company name, industry type, and personal interests. If you're running the very first ad campaign, LinkedIn suggests that you target an audience of 50,000 for Sponsored Content and Text Ads. However, 15,000 is ideal for Message ads.
You can also connect with people you already know through Matched Audiences. You can achieve this by retargeting people who have visited your website or uploading a list of email contacts.
5. Choose an Ad Format
You'll be prompted to select an ad format for your first campaign after creating your audience. Based on your ad's goal, you can choose between Sponsored Content alternatives like single-image, carousel, or video advertisements or Text Ads and Message Ads.
6. Set a budget and schedule
The Campaign Manager will suggest a budget range based on competing bids for your target demographic. You may automate processes, limit expenses, and validate your marketing approach by establishing the proper budget.
The first two to four weeks are usually regarded as a learning period to figure out what works for your business. LinkedIn suggests a minimum daily budget of $100 or a maximum monthly budget of $5,000.
7. Get started with Your Ad
If you choose Sponsored Content or Text Ads, you can see a preview of your ad in the Campaign Manager. This will give you an idea of how your ad will look. You can send a test message to yourself in the case of Message Ads.
8. Provide Payment Information
You must provide payment details before releasing your advertisement to the public. Before launching your ad, you are required to enter debit or credit card information. The ad campaign will then be reviewed. Once everything is verified, the ad will be ready to go live.
Conclusion
A LinkedIn ad allows you to create an ad that'll allow you to reach the people you desire to attract. In just a few steps, you'll be able to take the first step towards achieving the success you want in your business. This article outlines the primary steps to launch your first LinkedIn Ad campaign successfully.
Frequently asked questions
How do you create an advertising campaign?
Make a clear statement about your advertising goals.
You decide what you want to promote.
Get your audience to know yourself.
Find a place you can find your audience.
You can determine the timing of your campaign.
Budget for advertising
Advertise in outlets
Create the graphics and advertising message.
What is a LinkedIn campaign?
Advertisers on LinkedIn can build ads around business goals through objective-based advertising. A sales funnel can be broken down into three stages, from awareness to conversion. Here are three main types of objectives.
What is a good budget for LinkedIn ads?
Minimums. For any post format, LinkedIn requires a minimum daily budget of $10. For new, inactive campaigns, the lifetime budget should be $100. The minimum lifetime budget adjusts to the minimum daily budget multiplied by the number of days scheduled.
How does advertising on LinkedIn work?
LinkedIn Ads work in five steps, once you have LinkedIn Campaign Manager: 1) Choose an objective (awareness, consideration, or conversions), 2) Select targeting criteria, 3) Pick an ad format (sponsored, message, dynamic.
How do I Advertise on LinkedIn 2022?
Choose your objective. Campaigns begin by choosing the objectives that most matter to awareness, consideration, or conversions.
Specify your targeting criteria.
I suggest choosing your LinkedIn and format.
Organize your budget and schedule.
Optimize your campaign
How does LinkedIn campaign manager work?
Campaign Manager is LinkedIn's Ad Management Tool, enabling anyone to create, launch, and assess the performance of their LinkedIn ads. Advertisers can launch campaigns in 23 languages and reach the world's largest professional network through our self-service, online tool.
How do I target my audience on LinkedIn?
Use a general audience set to check the kind of response you get to your first marketing campaign with LinkedIn. Use criteria such as industry, role, and age to get a little definition of your audience, but don't make anything more specific.
Do you need a LinkedIn page to run ads?
Use your LinkedIn account and verified email address to get started (we will verify if you can create a page on your company's behalf). Sponsored content and sponsored messaging must be provided on LinkedIn.
What are the two LinkedIn targeting methods?
LinkedIn offers several ways to target your audience. The other is based on characteristics of the user's profile, while the other uses retargeting options such as the LinkedIn Insight Tag for site visitors, remarketing of those who previously responded to your ads, or contacts.
Which LinkedIn ad format is best?
LinkedIn and its sponsored content types are most popular and effective. The organic content you are showing, it appears in your target audience's feed.
How do I get ads on LinkedIn?
Make a click to work and click Advertise. View larger image by activating.
Advertisers will be directed to a welcome screen that will prompt them to create a new ad account.
Advertisers will be directed to the overview page of the last Ad Account they accessed in Campaign Manager.
How much do LinkedIn ads cost 2022?
| Bid Type | Average Cost |
| --- | --- |
| CPS | $0.80 per send |
How many types of LinkedIn ads are there?
LinkedIn ads come in three main types, and they can be customized to suit virtually any objective or goal. LinkedIn Ads are designed to help you achieve your goals properly.
Are LinkedIn ads profitable?
LinkedIn ads can benefit from maintaining the recommended budget and having a deal size large enough to generate an ROI. A number of LinkedIn ads are frequently effective in bringing high-quality leads and providing more niche targeting options, making them ideal for most B2B companies.
How do you start a campaign?
1 Choose your goal
Set Your Campaign Budget in Step 2.
Identify Your Target Audience in Step 3.
Creating Your Content in Step 4.
5: Choose Your Channels
Step 6: launching and monitoring.
Analyze the Results in Step 7.