LinkedIn is a professional networking platform and an excellent resource for marketing your business. With the right marketing strategy, you're sure to record massive success — the proper positioning of your brand will attract new leads in no time. If you're asking: How do I use LinkedIn for Marketing, this guide is for you.
With LinkedIn, you can build relationships with prospects and grow your brand. By offering exclusive content and engaging in industry conversations, you can attract connections from professionals and leads in your industry.
Let's see how you can use LinkedIn to boost your marketing efforts.
What Is LinkedIn Marketing?
LinkedIn is a professional platform that provides a quality way to connect and network with others in your industry. The platform is designed to help reinforce and establish business relationships.
With LinkedIn, you can connect with people in your professional network, establish partnerships, generate leads, and boost your brand.
LinkedIn marketing refers to the process of promoting your brand or business on LinkedIn. With the correct positioning of your brand, you can gain visibility, drive traffic and increase conversions. Adding LinkedIn to your digital marketing strategy is key to brand awareness and lead generation.
Importance of a LinkedIn Marketing Strategy
Unlike Facebook, where aggressive advertising helps you reach more prospects, LinkedIn frowns at hard-selling and sales pitches.
So, it's unlikely that the marketing strategy used for Facebook and Instagram will work on LinkedIn. LinkedIn is a professional networking platform comprising a different audience and so requires a different approach.
The key to success in LinkedIn marketing is to craft a unique marketing strategy. When used appropriately, LinkedIn can drive your business forward.
Setting Up Your LinkedIn Business Page
The first step towards marketing your brand on LinkedIn is setting up a business page. Just like you'd typically have a website for your business, you should also create a business LinkedIn page. Here's how to set up your company's LinkedIn page in easy steps:
To begin, you need to have a LinkedIn profile.
On the homepage of your profile, click the Work icon in the top right corner.
Select "Create a company page" and choose a page type from the list that fits your business. Some options include – small business, medium to large business, showcase page, and educational institutions (school or university).
Fill out the required information like page identity, company, and profile details.
Check the verification box to confirm that you can run the account on behalf of your business.
Select "Create page." You might get an error message if your company page doesn't meet the requirements. This can happen if you don't have a business email or exceed your page creation limit.
If your page is created successfully, select "Start building your page" to customize.
How do I Use LinkedIn for Marketing: 6 Effective Tips to Grow Your Business
If you're asking: how do I use LinkedIn for marketing, here are some expert tips to help you.
1. Optimize your page for search
Creating your LinkedIn business page is not enough. It's essential to keep your profile up-to-date. Your page should give prospective customers ample chance to get to know your brand and its services. A well-optimized page will make you visible among customers looking for what your company offers. Here's how to optimize your page.
Incorporate keywords. In the "About tab overview," include phrases and keywords that potential customers might use to search for your product or service.
Include links. Links are crucial to increasing your search ranking. Include a link to your website on your page to allow potential customers to check out your website.
Share relevant content often. The more relevant and engaging content you share, the higher your page will appear in search results.
2. Define your audience and goals
LinkedIn marketing may feel overwhelming, so start by defining your audience and goals. What kind of people do you want to reach? What actions should they take? Defining your audience is easier when you know what you want to accomplish.
Targeting is vital for raising brand awareness and generating leads. It's essential when you want to advertise your brand. You can choose the industry, company size, and job role of the people you know would be interested in your product or service.
If your company offers a writing tool, you want to target LinkedIn members with job titles like "content writers" or "copywriters." When running an advertising campaign, you can set it to be displayed to only such individuals and businesses.
3. Publish high-quality and engaging content
Salesy content doesn't perform well on LinkedIn. Rather than use each post to portray your product's benefits, offer real value. Produce educative content that teaches others how to solve problems or do a job better. This will establish you as an expert in your field, improving visibility and attracting meaningful connections. It's also a good idea to share insightful content from others. Individuals would rather see something valuable for free than pure advertising content.
4. Use sponsored updates
With LinkedIn sponsored updates, you can pay to push your post onto the feed of other individuals. You'd want to customize your ad to target individuals and companies in your industry.
A sponsored update is a great way to promote thought-leadership content that's helpful to your targeted audience. Compelling content will get you more page visibility, website visits, and connections and generate sales leads. Include a solid call to action to get the required response from your audience.
5. Give a face to your employees.
Get your employees to create complete LinkedIn profiles. These should include appropriate photos, relevant job history, a description of their role at your company, and professional connections.
They can also share essential company updates on their pages. These will make your brand credible and improve your company's marketing efforts.
6. Join groups and stay active.
Join LinkedIn groups that are relevant to your industry and target audience. This will help you discover what your audience is talking about.
You could also interact with other business owners and gain advice from them. LinkedIn allows you to message the members of groups you're in even if you're not connected. This way, you build relationships with potential customers.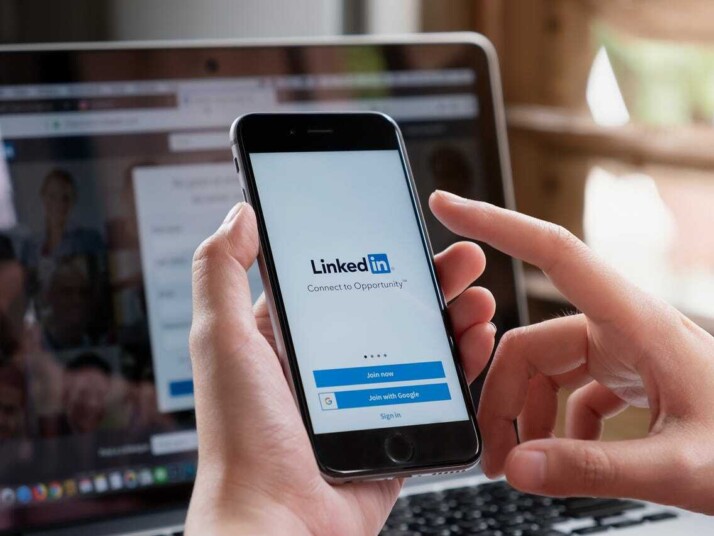 To Wrap Up
Setting up a business page on LinkedIn is a great way to connect with prospects and generate new leads. Optimizing your profile will increase visibility and help prospects find and connect with you. You can position yourself as an expert in your industry by sharing relevant and informative content with your audience.
Ensure to connect and interact with other business owners. This will give you the power to forge natural leads and relationships with your future customers.
Explore All
LinkedIn Text Ads Articles