LinkedIn is a great platform for businesses, corporations, and individuals to network with professionals. There are many users on LinkedIn, and your posts could easily get lost in the shuffle. If you want your posts to be seen, you must find a way to get them to stand out. To help you with that, we've listed some steps on how to boost in LinkedIn that you can follow.
Follow this article's steps to boost your LinkedIn posts and reach a wider audience. Also, get to know some other ways how you can attract more attention to your posts and see which will work best for you.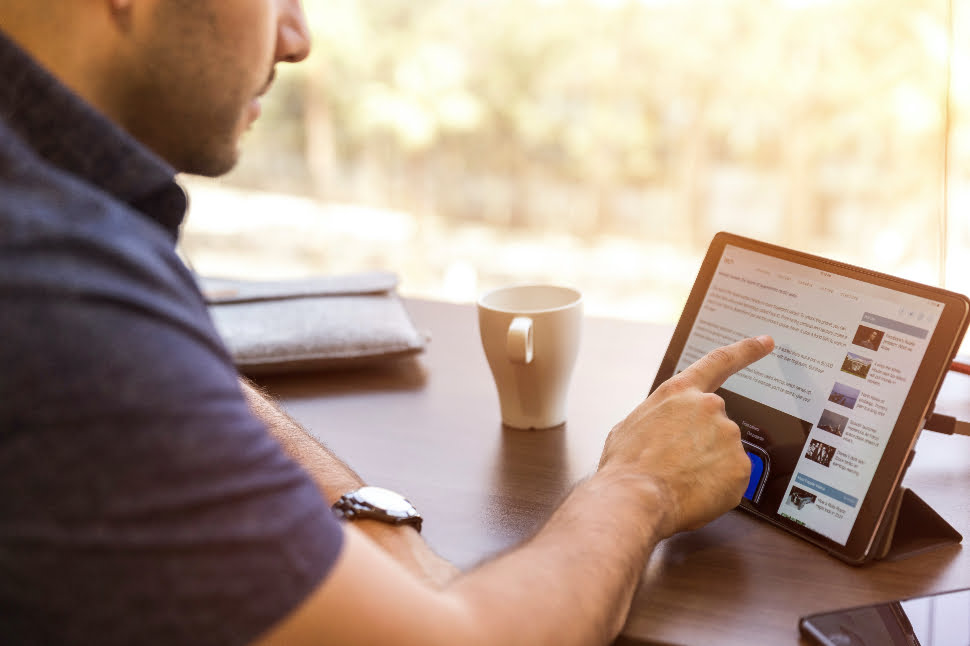 How to Boost in LinkedIn
Take note that you need the right permissions before boosting your post. You must be at least a "content admin" on your company page.
1. Select a post to boost
When selecting which post to boost, it's best to pick the one with the most engagements. Choose only content that can be boosted. These include:
Single-image ad
Video
Event
2. Select an objective
Do you want more likes on a post? Or do you want more views on a video? Whatever you want to achieve in boosting your post, make sure to select your objective. This will help LinkedIn vary its approach to boosting your post.
The objectives you can choose from are:
Awareness
Video views
Engagement
Website visits
3. Select your audience
You can target specific audiences depending on their job function, industry, location, and seniority. Make sure not to limit your audience too much. While you may want to target senior executives specifically, it is important to draw in a wider audience.
4. Set your budget and schedule
LinkedIn requires a minimum budget of $10 daily, regardless of ad format. It is best if you Budget more than $25 per day. Vary your budget depending on the goal of your post.
5. Select your payment
Enter your information or select your existing account if you have a credit card. Using a credit card will automatically create a Campaign Manager account for you.
6. Measure performance
Click on "manage ads" under the ellipsis in the original boosted post to access Campaign Manager. You can also expand the window below the post to view both organic and promoted metrics.
Other Ways to Make LinkedIn Posts Stand Out
Post Consistently Good Content
Make it a point to post an update every day on LinkedIn. You don't have to post several times a day; once will be enough. Posting more than that might overwhelm your audience.
And while posting everyday content might seem challenging, you can always look to content creation tools to help you out. Try using the INK LinkedIn Text Ads Creator or the INK LinkedIn Product Showcase Generator. These can help you shell out valuable and interesting daily posts.
Here are some other things to keep in mind when making your posts:
Try to keep your link title less than 70 characters.
Link descriptions should have a minimum of 250 characters.
Use the meta description as the default link description when inserting links from your website.
Promote your LinkedIn Profile
What's the point of posting good content if nobody's going to see it, right? Make sure that you take the time and exert extra effort to get the word out about your LinkedIn profile or Page.
Leverage your reach on other social media platforms to invite people to follow you on LinkedIn. Also, feel free to send invites on LinkedIn to people who may be interested in your Page. It's all about networking! Talk to people about your LinkedIn Page and share your content.
Try Promoting in Groups
There are tons of LinkedIn groups that can help you increase your exposure and get a better following. Try posting your promotions here to see if you can get more enthusiastic responses.
When promoting in groups, make sure to read up on their rules. There may be some types of content that aren't allowed. Other practices you need to know before posting to groups are:
Don't bombard them with too much content. Try to limit it to posting once a week.
Avoid keywords that may be labeled as spam.
Don't use "I", "me", or "my". Many LinkedIn groups filter for those words. Any post that includes those words can get moved over to the "Promotions" section. And people are less likely to read the content here.
To Wrap Up
Now you know how to boost in LinkedIn! Make sure to follow these simple steps, and you'll be able to get your post the engagements it deserves. 
LinkedIn is a great advertising and networking tool. But only if you take the time to learn how it works and how to use it the right way. Keep advertising in your daily routine, and you will surely see results.
Frequently asked questions
When should I boost my post?
Posts that are performing well (but having many comments, likes, and shares) are the best posts to boost. The content was interesting to the audience with a high engagement rate. A post with 100 likes, 60 comments, and 42 shares is more likely to be clicked on than one with just three likes.
How much does it cost to boost a LinkedIn Post?
How much does it cost to boost a LinkedIn post? The minimum weekly budget for boosting a post is $10 USD. Boosted posts, however, are more flexible than those without.
How do I get more views on LinkedIn?
Expand your LinkedIn network.
Join LinkedIn Groups
Get more recommendations
You can find your LinkedIn profile URL elsewhere in your brand communications.
You can update your profile with updates.
Pulse articles on LinkedIn.
Contribute to other Pulse articles as well.
Is Boosting posts on LinkedIn worth it?
Posts with better impressions garner more impressions for cheaper posts. The cost of sponsored content ads for 1000 impressions is 8.63 per post. The goal of increasing visibility is to get more people to view your ads through boosting posts.
How do you effectively boost a post?
You can follow your Facebook page.
Simply click the blue Boost Post button below the post you want to promote.
Consider your boosted post goals.
If you post a Facebook ad, make it say what it says.
Set the audience for your post to be boosted.
Duration and timing are important.
#digitalmarketing — 275M
#future — 247M
#india — 68M
#innovation — 39M
#humanresources — 334M
#creativity — 25M
#technology — 264M
#management — 362M
How do I boost my LinkedIn posts?
Visit your Page Super or Content admin view.
Update your Page before posting it.
Your Page Feed shows the update when you click the Boost button.
Submit Boost link details.
Make sure that you click Boost.
Why is no one liking my LinkedIn post?
If someone has a network of thousands of followers but cannot engage with their posts, they may have purchased their followers or added random people to their networks.
How many times should I post on LinkedIn?
LinkedIn posts should be posted regularly. The average length of a post on LinkedIn is five times per day, and it is generally recommended at least once a day. A brand posting once a month has six times accumulated followers faster than a less active profile on LinkedIn.
Don't attempt to create a post that has the potential to go viral. Instead, focus on content that speaks directly to your audience and provides value. Embrace emotion (that is what gets people to take action) and engage authentically.
What's the difference between boosting a post and an ad?
Boosted posts allow you to focus on website clicks, page engagement, and local business promotions. However, Ads Manager allows you to choose objectives such as leads, app promotion and sales.
How many views is a good post on LinkedIn?
Remember: whatever your video's view count is, MULTIPLY IT BY FIVE and you'll get a number that can be compared with all your other posts. A video view is good for anything over 1K in my experience. The goal of 5K is to continue to do well.
What's the best time to boost a post?
Boosting Facebook posts with the right time of day also requires keeping your posts interesting. A Buffer study found that Facebook posts tend to be posted between 1pm and 3pm on weekdays and Saturdays.
What's the best time of day to post on LinkedIn?
HubSpot's research highlights the best times to post on LinkedIn, from best to worst: Tuesdays at 12 pm. There are several studies that highlight Wednesday at 12 pm as the best day to post on LinkedIn, while Tuesdays, Wednesdays, and Thursdays are widely regarded as the most appropriate day to do so.
What is the difference between boosting a post and creating an ad LinkedIn?
Audience targeting, scheduling, budgeting, and ad formats are limited. In this case, posting is promoted only as it appears organically on your page, whereas advertisements allow you to use formats such as carousels or collection ads.