Whether you're on LinkedIn to promote content or your company's resume, you must understand how the platform works. We dug through the data to see what affects and impacts the actions of LinkedIn users most. Our findings led us to the top promotion techniques on how to promote content on LinkedIn that will drive the most results.
Check out the techniques we've listed in this article. They may seem like simple steps, but they are the best ways to drive more traffic to your profile and content.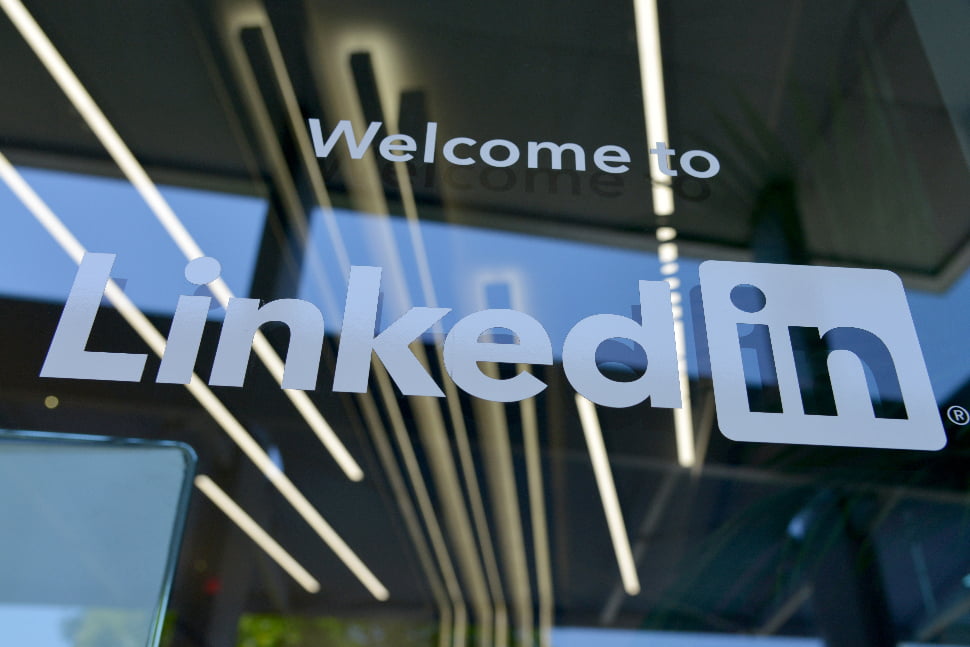 Why Promote on LinkedIn
LinkedIn may not be the biggest platform, but it has a massive amount of users. It's also the easiest place to market on. This powerful networking platform has been around since 2003. And up until today, it's a force to reckon with. According to their site, they have over 830 million members. And for any business, this presents a huge marketing potential.
The platform allows you to easily create and share content with some of the most influential people in the world. By promoting on LinkedIn, you gain an opportunity to find valuable connections in different industries, build your network, and market yourself or your company.
How to Promote Content on LinkedIn
1. Optimize Your Content
As with any social media platform, content is king. You must ensure that the content you put out is interesting and valuable. And this means ensuring that you optimize your content to gain the attention of your target audience.
There are many ways to optimize content. One of the more popular ones is using hashtags. A hashtag adds context to your content and will typically gain you more visibility when you use a lot of them.
You can also optimize your content by using online content writing tools. The INK LinkedIn Text Ads Creator uses AI writing tools to customize your content for maximum impact. Definitely give that a try!
2. Know If You Should Use a LinkedIn Profile Vs. a LinkedIn Page
LinkedIn Pages and Profiles offer different features and opportunities. Profiles are usually private and only accessible to those friends and connections who have been invited to see them. Pages are public, allowing anyone with a LinkedIn account to learn about your company or brand.
Profiles are ideal for those who either maintain a personal brand or want to build a professional network. In comparison, pages are for those trying to make their company or brand a hub for their industry. Determine which of these two will best serve you.
3. Be Mindful of the Length of Your Posts
You don't want to write posts that are too much in-depth; that might be too boring for most people. But that doesn't mean you can't make long and insightful posts on LinkedIn either. Just make sure you don't do it too often!
Spreading out your message in smaller sentences and shorter paragraphs will help your post to seem more personal. It's also important to note that LinkedIn cuts off messages at about 140 characters with a See More button. So it might be in your best interest to keep your text below this number of characters.
4. Post Consistently
Having a social media calendar that tracks when you should be sharing posts is very helpful. There will be specific times of the day when your posts are most likely to get you more engagements. Collect this data and post consistently during that timeframe.
Posting content consistently doesn't mean bombarding your audience with countless daily posts. Even just one excellent post a day will be enough to get your audience on your page.
5. Invite People to Your Page or Profile
You need to build your LinkedIn following to promote your content more effectively. You can send invites to your audience and invite people to connect with you.
Make sure to invite people who are likely to engage with your content. You can also send invites to people you have worked, studied with, or have mutual connections with.
6. Boost Your Posts
This method may cost you a few dollars, but it is worth it! You can have the platform promote your LinkedIn posts by boosting your posts.
It can target people who you want to discover your content and attract more attention to your page or profile. Over time, this strategy will result in significant followers, credibility, and better business.
To Wrap Up
Promoting content on LinkedIn isn't as difficult as it seems. It's important to clearly understand what you want to accomplish and what methods best suit your strategy.
You can start promoting your content to increase your online presence and engage with other people who share your same goals. Now you know how to promote content on LinkedIn. Try out these methods today!
Frequently asked questions
What type of content is best for LinkedIn 2022?
Create original content
Write LinkedIn Articles
Try 'Adjacent-Industry' Content
Produce Original Data
Celebrate Achievements
How-to's, hacks, and tips.
Write short clips of webinars.
Utilize User-Generated Content (UGC).
What content works best on LinkedIn?
Using personal stories can illustrate ideas or opinions.
Content in short forms (e.g. 25 – 200 words).
Not looking forward to'marketing' (e.g.
Your readers will find it pleasant.
Encouraged discussion among LinkedIn users through helping others.
Affirm assumptions or pose interesting questions.
Is LinkedIn marketing effective?
Can LinkedIn really be effective? The results of recent developments by Digital Vidya have been eye-catching. 93% of B2B marketers agree LinkedIn is the best place to win leads.
How can I use LinkedIn to promote my business?
You can use a "Follow" button on your website or blog.
Follow your LinkedIn Page with your Profile connections.
To increase organic reach, let your employees know what the most important Blog posts are.
Promote your company page on emails, newsletters, and blog posts.
How often should you post on LinkedIn?
How often should I post on LinkedIn. It is generally recommended to post at least once a day and no more than five times per day on LinkedIn. LinkedIn itself has seen brands posting once a month gain six times more followers than those maintaining a lower profile.
How do I grow my audience on LinkedIn?
Copy and paste the above tips to optimize your website.
Don't forget to engage your employees.
3: Add a Follow button to your website.
Add a link to a page to your email signature.
LinkedIn Profile Link 5
Make sure you update your Page regularly.
LinkedIn recommends only using three hashtags per post, but there is no limit on how many hashtags you may use. You will still see your post if you add 10 hashtags. In most cases, LinkedIn's recommendation is based on aesthetics and not want users to jam 100 hashtags into each post, cluttering up users' feeds.
How long should a LinkedIn post be in 2022?
Target word counts. There are three hundred and sixty words maximum length for posts on LinkedIn. Despite the increase in allowance, it is best to summarize your point in a shorter form. Professionals who are short on time are the ones you are dealing with.
What are the two LinkedIn targeting methods?
There are several ways to target LinkedIn. Use the LinkedIn Insight Tag for site visitors, retargeting of those who already responded to your ads, or contacts from an already existing list based on characteristics of users' profiles.
How much should I budget for LinkedIn ads?
Minimums. LinkedIn requires a minimum budget amount of $10 per day, regardless of how you present yourself. New campaigns with inactive campaigns must have a lifetime budget of $100. Upon launch, the minimum lifetime budget is adjusted to the minimum daily budget multiplied by the number of days scheduled.
How much do LinkedIn ads cost 2022?
| Bid Type | Average Cost |
| --- | --- |
| CPS | $0.80 per send |
What should you not post on LinkedIn?
Photos that are inappropriate or unprofessional.
Controversial Posts
Posts related to politics or religion.
Personal Information. Don't post personal information like your smartphone number, email address, home address, or other personal information on LinkedIn.
Sales Pitch Posts
Negative Comments
Is it good to post twice a day on LinkedIn?
LinkedIn advertises twice to five times per week, up to 20 times per month. The platform encourages users not to publish more than once a week.
How do you promote on LinkedIn?
Choose your objective. As an initial step in a campaign, you must choose the objectives that matter most, whether awareness, consideration, or conversion.
Criteria to select from.
How to choose your LinkedIn profile and format.
Plan your budget and schedule.
Optimize your campaign
What kind of posts get the most attention on LinkedIn?
Recent studies have found that LinkedIn posts between 1,900 and 2,000 words perform best and gain the most views, likes, comments, and shares. According to this study, how-to and list-style posts are receiving the most attention.