Linkedin distinguishes itself from other social media platforms by promoting itself as a platform for professionals. This introduces its own set of advantages, quirks, and challenges. While many marketing principles apply to many social media platforms, marketers must still understand each platform's subtle differences. LinkedIn campaign targeting is among the foundational concepts of LinkedIn marketing.
Any marketer who plans to specialize in LinkedIn marketing must understand what it is and its importance. Fortunately, that's what this article contains.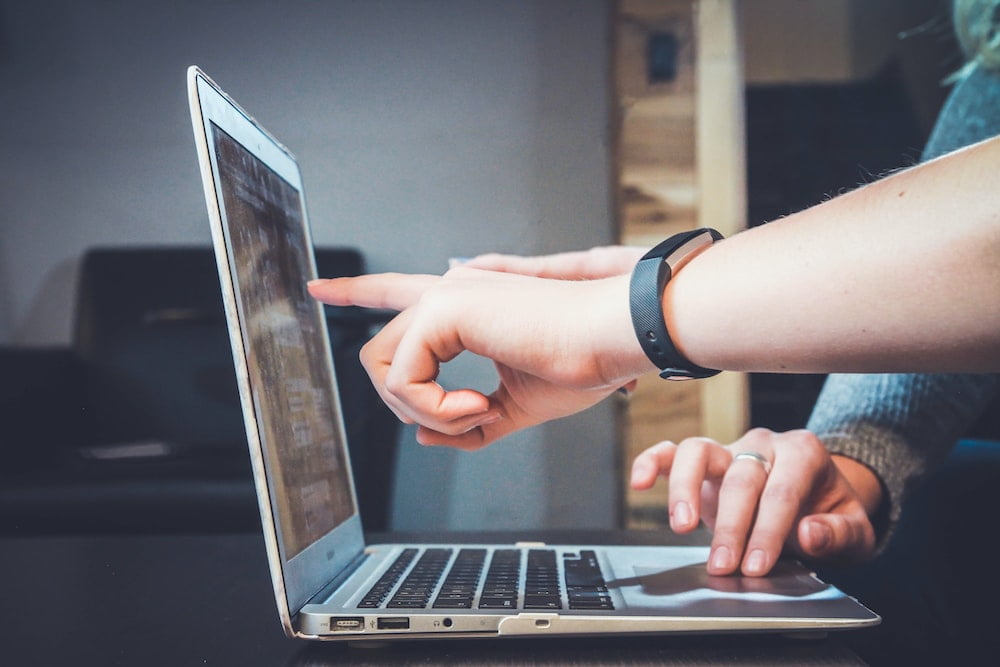 What is LinkedIn Campaign Targeting?
LinkedIn campaign targeting refers to advertisements highlighting certain content based on users' professional interests. It's a marketing strategy made possible through LinkedIn's vast member database.
Marketers can screen using members' professional interests and advertise based on their targeting options. This allows marketers and companies to launch highly-targeted ads and content with high chances of securing a conversion.
Campaign targeting allows marketers to screen their target audience based on:
Location
Company name
Industry
Job title
Experience
Job Function
Seniority
Education level
Demographics
Interest
Traits
Skills
Marketers can also target their audience based on custom audiences created via Matched Audiences.
Matched audiences are customized profiles that combine LinkedIn's data to determine the most appropriate audience for your brand.
The Importance of Campaign Targeting.
Audience targeting is the end-all and be-all of marketing. Proper targeting ensures that your advertising efforts work. Marketers always exert effort to optimize their audience targeting. This helps them extend their reach and boost campaign performance.
Moreover, a highly targeted audience is more likely to engage with LinkedIn ads and content because they are more relevant to their interests. Poor targeting is a waste of money, leads, and time. It can hurt your campaign and cause you to miss out on business opportunities with high-value clients.
Identifying the right ad target cannot be overemphasized, especially considering LinkedIn's growing audience size. 
Setting up LinkedIn Campaign Targeting.
This section outlines the steps for setting up LinkedIn campaign targeting. It's essential to master these steps as marketers will likely go through them often throughout their careers.
Create a new audience.
Select the specific locations of your audience.
Choose the profile language of your audience.
Select Audiences or Audience Attributes from the Who is your target audience section. Make sure to include all relevant criteria.
Add Matched Audience segments to your audience by selecting Audiences.
Add the audience Attributes you want your campaign to target.
(Optional) You can choose to exclude certain people using audience attributes and matched audiences.
Click on Save Audience to finalize your targeting settings.
The Bottom Line
Campaign targeting is one of the essential concepts for aspiring marketers. It narrows your audience to increase the likelihood of engagement and the quality of leads. A well-targeted group is also more likely to convert into customers.
Ad targeting is one of the best ways to optimize your campaign and get desired results. It is also a good way to improve your ad spending ROI. Start learning and mastering it today.
Frequently asked questions
What is a good target audience size for LinkedIn ads?
LinkedIn Audience Size and Ad Bidding LinkedIn will tell you to have at least 300,000 in an audience. Remaining small and focused is critical for AJ, but. The average campaign size is between 20,000 and 80,000.
Can you target specific people with LinkedIn ads?
As you can start with a city or metropolitan area, or broaden your target population by state or country. This targeting option allows you to reach people based on their location listed in their profile or based upon their IP address.
How often should you evaluate your campaigns LinkedIn?
After your campaign launches, we recommend weekly analytical assessments, with a focus on tweaking and optimizing potential activities. Take a moment to look at those metrics that align with your campaign goals (per the first tip) and see if small changes to creative or targeting may boost your campaign.
What is hyper targeting in LinkedIn?
With a proactive approach rather than a reactive approach, we're looking at people who are perfectly suited for us.
How do I optimize my LinkedIn campaign?
Keep your target audience wide to get maximum impressions. Make your daily budget sufficient to last throughout the day. Useful click-through rate: The percentage of clicks your ads receives. Ensure you always give value propositions to your users.
What is the difference between using and or or targeting LinkedIn?
With LinkedIn's targeting, you can customize your audience. The AND-OR feature allows you to refine your targeting criteria by using either a wider audience or an exclude person. In this example, you can target the job title of software engineer OR the job description of Software Engineer with a minimum of 5 years of experience.
Can you target ads to specific people?
You can target your audience by location, language, education, work, age, gender, birthday, relationship status, likes, or interest. Locally, small business owners, such as owners of large businesses, should narrow their ads' advertising, unless they distribute the ads nationally. Targeting specific states, cities, or even ZIP codes is possible.
What targeting options are available on LinkedIn?
Job Functions
Job Seniorities
Job Titles
Member Skills
Years of Experience
How do I build my target audience on LinkedIn?
Location, location, location
Build your audience
Make use of an audience template.
Avoid hyper-targeting
Custom targeting options increase your reach.
Influence your audience with free insights.
You can customize your content to your audience.
Which campaign objective should you choose from Campaign Manager if your objective is engagement?
Brand awareness is first on our list of LinkedIn Campaign objectives. A brand's awareness is appropriate for impression-based campaigns. If you want to increase your company's visibility, it is a great option because it shows your ads to the most likely buyers.
Which LinkedIn ad option generates the best response?
The results of our survey show that 42% of 410 respondents indicated that single image ads have been the best LinkedIn advertising option for their business or their clients, followed by video ads, then promoted text posts and other options.
How does LinkedIn segment its customers?
You can segment your customers and target audience in seven ways. This course covers every aspect of each. These include: geographic, demographic, culture, behavior, usage rates, the benefits sought approach, and psychographics.