Social media marketing is a complex undertaking. It needs a keen eye and sharp thinking. Each social media presents a unique set of variables that require a different approach. In particular, LinkedIn caters to a professional audience. This entails that LinkedIn content marketing comes with its own set of subtleties.
This article will explain those subtleties and provide you with helpful tips for improving your content marketing strategy. Let's start.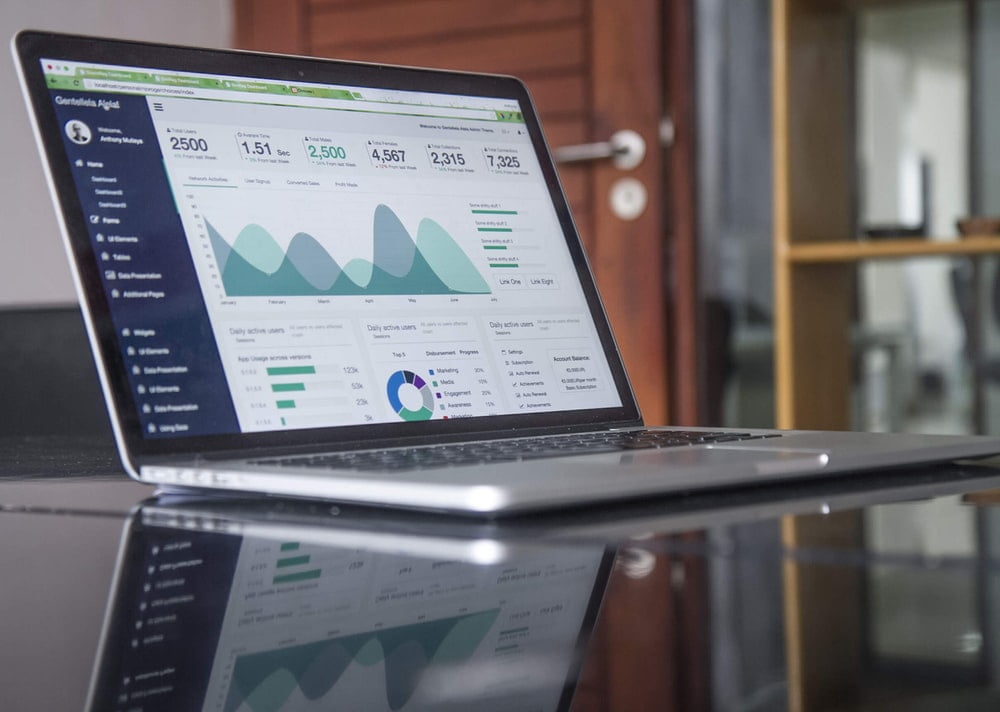 The Significance of Marketing on LinkedIn
Marketing on LinkedIn is ideal for businesses because the platform is inherently B2B-focused. The LinkedIn feed presents a lot of thought leadership content tailored to help businesses improve their reach and engagement.
This makes LinkedIn ideal for companies and individuals specializing in advertising and marketing. It also makes LinkedIn ideal for advertising professional products and services. Users build an extensive network of professionals based on industry and specialization. 
LinkedIn allows marketers to target a more specific audience, which leads to quality leads and better conversion rates.
Seven LinkedIn Content Marketing Tips
Marketing on LinkedIn can be challenging, especially without a definite set of guidelines. Whether you're a novice or a seasoned marketer, here are some tips to help you optimize your LinkedIn content marketing strategy. 
1. Identify Your Target Audience.
As with all marketing efforts, you need to identify your target audience. This gives you insight into audience preferences and quirks. It also allows you to determine the best approach to which they will respond.
When you understand your audience, you have a better idea of how to promote your content to them. This also helps you determine the best type of content to use.
A targeted audience also helps you create and present content that is relevant to them. This helps extend your reach and is the simplest way to satisfy your audience and the platform's algorithm.
2. Engage with Your Audience.
Engaging with your audience shows them that your brand cares about them. Your audience will be more encouraged to pay attention to what you have to say.
Interacting with an audience helps nurture your relationship, and it also establishes your brand as an authority in your chosen niche.
3. Focus on Authenticity.
While the point of any marketing effort is to generate more sales, marketers should never overlook the value of genuine interactions. This helps your audience relate to your brand, which, in turn, improves customer relations. Relatable brands and companies are more likely to attract a broader audience and inspire customer loyalty.
LinkedIn users also like to share content that they relate to on a personal level.
Hashtags are powerful tools for increasing engagement. Marketers can use them to tag thought leaders in a LinkedIn post. They are a great way to capitalize on trends, and they can help boost a post's reach.
5. Stay Consistent.
Actions become habits when performed frequently. Give your audience a sense of regularity by sticking to a posting schedule.
Don't forget to conduct market research to identify your audience's peak hours. A regular posting schedule helps your audience stay updated on your posts and ensures they gain traction quickly.
6. Offer Exclusive Content.
Make sure to reward key members of your audience by offering exclusive content. This way, members are more likely to feel like they really matter to you. This helps create a positive and loyal relationship which leads to more engagement.
7. Monitor Performance and Adjust.
Finally, it's important to track key metrics to gauge the performance of your content.
Monitoring post analytics helps you determine the strong points of your content strategy. This enables you to identify the approaches to retain and which ones you need to tweak.
The Bottom Line
Some marketers use LinkedIn to connect with a specific audience. The LinkedIn market is made mainly of professionals. Building a connection through LinkedIn marketing tools creates a more significant opportunity to land high-value clients.
Remember these simple tips for a successful Linkedin marketing campaign.
Frequently asked questions
What are the six characteristics of perfect content marketing?
Believable and Trustworthy
A Memorable Hook
Human
Clear and Coherent
Purpose
Relevant Knowledge
Why creative content is important?
The company is able to have a personality through creative content. This is important, because prospective clients will always want to work with people who appeal to them and feel comfortable around them. Releasing creative content allows your business to be more than just a logo or a name; it makes your business relatable and likeable.
What type of content performs best on LinkedIn?
Native Video Posts. Video posts are rapidly becoming the most popular content format on LinkedIn, serving a wide audience.
What are the three types of creative content?
One way to look at how much content you're using across your digital landscape, including social media and email marketing, as well as social media sites and your blog, is to divide it into three categories. Creating, preserving, and curating are considered creation.
What is considered creative content?
This includes content styles such as blogs, e-books, photos, and brochures, but also rich media assets such as promotional videos, digital ads, and photography.
What are the best ways to do content marketing?
Plans are Important. Your content must work for you.
Create a Content Calendar.
Know Your Stuff
Keep Active by Posting It.
Don't get keyword crazy!
You can mix up your content.
Test and Track
Consider Guest Bloggers
How do you make a good strategy on LinkedIn?
Achieve your LinkedIn marketing goals.
You need to know your targeted audience.
You can create a perfect company page.
Promote Your Company
Develop and share engaging content.
Use imagery and other media in your content.
Join LinkedIn Groups
How do I do content marketing on LinkedIn?
You should plan your content in advance. You must plan what content you want to share in order to achieve optimal results.
How to Determine Your Frequency Strategy.
Step 3: Use content creation templates.
Following up with the generated activity step 4.
What are LinkedIn marketing Solutions?
Advertisers can select specific characteristics to help them reach their ideal audience with our marketing solutions. The ads you see on LinkedIn are then targeted to provide relevant content for you.
What are content pillars on LinkedIn?
Content creation is done according to four pillars that will help you create high-quality content that ranks well in search engines: originality, relevance, engagement, and relevance.
What is in a content strategy?
The content strategy is a plan for using your business content (audio, visual, and/or written content) to achieve your goals. There is nothing more important than having a successful content strategy that engages your target audience at every step of the funnel and keeps them engaged long after purchasing. Your business goals include increasing brand awareness.
What are the 7 steps of content marketing?
Re-assess your performance
Distribution
Create content
Gather your data
Choose a content type.
Follow-up for SEO
Define your goals
What is creative content marketing?
Content marketing is much more than blog posts and website content, covering everything from social media content, to photos and custom images like infographics, and even audio and video content. Brands of all sizes will have endless possibilities for creative and innovative content marketing.
What are the 5 essential elements of a content marketing strategy?
Five Essentials of a Powerful Content Marketing Strategy. There are five key elements to an effective Content Marketing strategy: audience personas, brand positioning, owned media value proposition, business case, and action plan.
What content performs best on LinkedIn 2022?
Content creators who create original, long-form content.
Write LinkedIn Articles
Try 'Adjacent-Industry' Content
Produce Original Data
Celebrate Achievements
Hacks, tips, tricks, and how-tos.
You can discuss webinar clips on this website.
Use User-Generated Content (UGC).