The internet is replete with various social media platforms. Each platform tries to differentiate itself from competitors by introducing a unique experience to users. LinkedIn does this by marketing itself as a social media platform that caters exclusively to a professional audience and user base. LinkedIn sponsored content ads are some of the most efficient ways to market on LinkedIn.
This article will explain sponsored content ads and why they are essential for any LinkedIn marketing campaign. Let's begin.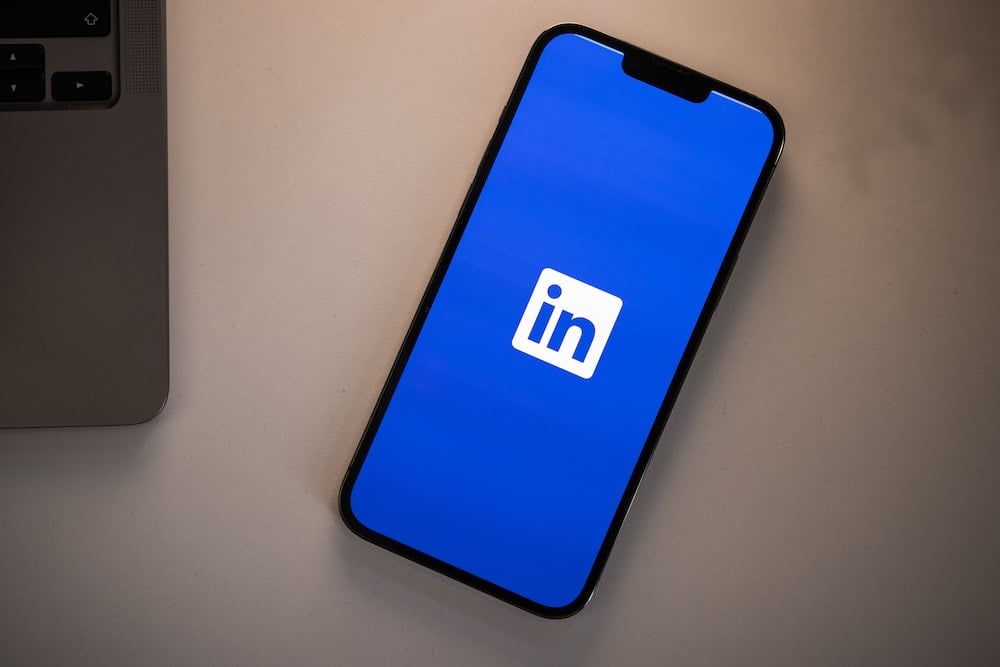 Definition of LinkedIn Sponsored Content Ads.
LinkedIn sponsored content ads are ads served on the LinkedIn news feed. LinkedIn suggests and presents these ads to its members based on their location, job title, employer, and connections.
The primary function of sponsored content ads is to promote a company's content to a target audience. 
The Benefits of LinkedIn Sponsored Content Ads
Professionals use LinkedIn to build networks and find jobs. Marketing on LinkedIn can be very lucrative. LinkedIn users are more educated and earn a higher income than on other social media platforms. This presents marketers with greater opportunities to make high-value sales.
The main benefit of sponsored content ads is that they are presented on the LinkedIn feed. This positions them for maximum exposure.
In particular, sponsored content ads are an ideal starting point because of these reasons:
Cost Efficiency
Sponsored content ads aren't the cheapest, nor are the most expensive ads on LinkedIn. However, the reach they grant marketers is comparable to that of more costly options.
Reach
LinkedIn features sponsored content ads on its feed. This is the first place every LinkedIn user visits upon logging into their account, making it an ideal space for ads. 
Sponsored ads integrate well with user-generated ads. Most users don't realize they're reading an ad until they look closely. This can also be attributed to the overall LinkedIn experience. Everything is expected to be more formal and professional. An ad that promotes professional services blends right in.
Moreover, sponsored ads can be tailored to target a highly-segmented audience. Marketers can filter an audience by connections, experience, industry, etc. Highly targeted ads often yield quality leads and higher conversion rates.
Versatility
Marketers enjoy using sponsored content ads because of the many formats they can use for their ads. This allows marketers to customize their ads to better suit their target audience and the content they are promoting.
Types of Sponsored Content Ads:
Single image ad
Video ad
Carousel ad
Text ad
Spotlight ad
Message ad
Creating LinkedIn Sponsored Content Ads
Sponsored content ads are reasonably simple to create. The following section provides the general steps for creating a sponsored content ad.
Create a new LinkedIn Campaign
Tweak your audience targeting
Choose your sponsored ad type
Set a budget and schedule
Create the LinkedIn sponsored ad
Launch your ad
Conclusion
LinkedIn differentiates itself from other social media platforms regarding its target audience. This creates a unique experience that requires a different marketing approach from other platforms.
Yes, many people complain about LinkedIn's expensive ads. But these ads are only expensive when they aren't used properly. We recommend that aspiring marketers master sponsored ads to build a strong foundation for their LinkedIn marketing skillset.
Frequently asked questions
What are sponsored content ads on LinkedIn?
Sponsored Content allows companies to provide updates to their LinkedIn Page beyond their current followers. Updates to the LinkedIn Page are only visible to existing followers or on the LinkedIn page.
How do I find sponsored ads on LinkedIn?
Viewing competitor LinkedIn ads. Clicking on "posts" opens up a menu where you can see all of the company's ads: Once there, you will be able to see all their ads.
What marketing objectives can you meet with LinkedIn ads Select all that apply?
Engagement;
Lead Generation;
Job applicants
Website conversions;
Video views;
Brand awareness;
Website visits;
Is LinkedIn sponsored content worth it?
LinkedIn Sponsored Content is a great way to gather new leads and is well worth it. It is especially helpful when attempting to funnel leads to specific content (a whitepaper, blog, etc.) or to an event page.
What can you target with LinkedIn ads?
You've created your own audiences using Matched Audiences.
Locations
This includes company, job experience, education, demographics, interests and traits.
How do you get sponsored content?
Sponsor content that interests and attracts your audience.
Consider choosing a company, influencer, or publisher with a similar audience or mission when searching for the content creator.
Let the sponsor help you select a topic that aligns with your goals and your audience's interests.
How often should I post sponsored content?
Studies agree that a single post per day is optimal, with a maximum of two posts per day. Hubspot found that pages under 10,000 fans lost 50% of engagement per post if they posted more than once a day.
How effective are sponsored ads?
Sponsored ads improve the customer experience by offering more relevant and helpful recommendations, as well as unlocking high-margin revenue streams for both the marketplace and its sellers.
What are the two LinkedIn targeting methods?
There are several strategies available on LinkedIn to target. A third method is to retarget users with characteristics in their profiles, the other using a re-targeting approach, such as the LinkedIn Insight Tag for site visitors, remarketing users who previously responded to your ads.
How much should I budget for LinkedIn ads?
Minimums. LinkedIn requires a minimum budget amount of $10, for any post format. A lifetime budget of $100 is required for new, inactive campaigns. The minimum lifetime budget is increased to a minimum daily budget of $10 multiplied by the number of days scheduled.
How much do LinkedIn ads cost 2022?
| Bid Type | Average Cost |
| --- | --- |
| CPS | $0.80 per send |
What content strategy works for LinkedIn?
Taking inbound marketing across social channels is perfectly suited to this concept and could be your best strategy. By creating ad hoc content for different types of users, you gain the attention of new followers and, at the same time, strengthen relationships with those already acquired.
What makes good sponsored content?
They can be scrolled past quickly on social media. Advertised content should look natural, so don't place text on it. Please try not to use too many hashtags while you are captioning your post. This can damage a post and cause it to feel spammy.
What makes an effective LinkedIn ad?
They feature an attention-grabbing headline, a description with a strong call-to-action, and an image that will appeal to your audience, not just your logo. The LinkedIn desktop feed shows these ads on the right-hand side or top. By using simple, yet effective text, you can increase brand awareness and generate leads.