Product launches are crucial for generating a boost in sales. They announce the release of a new product, and they generate interest. Social media marketing is an essential component of any marketing strategy. If you're looking for a way to get more clicks and impressions on your post, don't fret.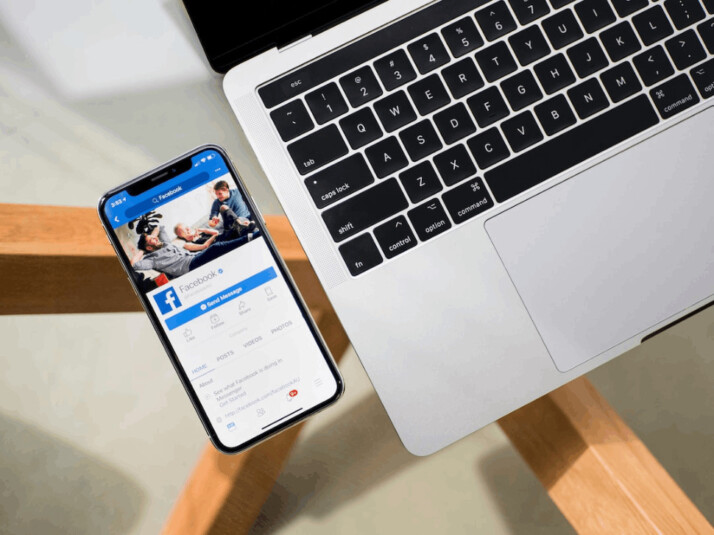 This article contains a new product launch Facebook post guide you should definitely check out.
What is a New Product Launch Facebook Post?
A product launch post is a blog post published before and after the release of a new product. Companies publish these posts to generate public interest in their product.
Product launch posts are vital components of any product launch announcement. This is because people use social media platforms such as Facebook and Instagram as a way to discover new products.
This can be attributed to the way that both platforms are photo and video-focused and because they have such massive user bases. Billions of people use both platforms for information, communication, and entertainment. This makes them ideal hubs for announcing product launches.
Companies also release product launch posts along with product launch emails to maximize the reach of their campaign. Think of product launch posts as cogs in a bigger marketing machine.
Why Does it Matter?
Product launch posts are important because they generate buzz around a new product at the most opportune moments. Moreover, social media product launch posts help brands achieve marketing and sales goals because they are:
Cost-Effective
It only takes a bit of time, creativity, and effort to craft an attractive product launch post. It's a free advertising vehicle that yields big results when performed properly. It can save marketing teams money, thus allowing them to allocate their budget to other project aspects.
Scalable
Social media posts are scalable because there's no limit to how much you can post on these platforms. Moreover, you can collaborate with other people to spread your content. Loyal customers will even share your content freely. A well-executed post can even go viral, which will catapult traffic and engagement.
Customizable
Finally, advertisers can tailor their posts to suit a wide range of target audiences and cater to different content types. You can use a short product description along with details on your launch. Pair this with a product tour video, and you have potent content that attracts the attention of people.
Adding photos and videos give prospects a better idea of your product. They help customers decide whether your product is something that helps them solve problems better than existing solutions.
The best part about marketing on social media is that they provide users with everything they need to succeed on these platforms. They also include analytics tools to help users adjust their campaign strategies and tactics accordingly.
Writing a New Product Launch Facebook Post
Writing a product launch post can be challenging without a compass to guide your every step. It's why this article includes simple tips tailored for beginners in the craft. Here are some steps to keep in mind when writing a product launch post.
Identify Your Target Audience
Identifying your target audience is the first step in any marketing effort because it serves as the foundation for all your targeting efforts. Understanding your target audience will allow for a more targeted ad, which, in turn, increases the chances of conversion.
Understanding the needs of your audience will significantly increase the effectiveness of your message. It will also ensure your marketing efforts yield better results per cost.
Convey Urgency
Marketers also need to frame their announcements in a manner that conveys urgency and scarcity. The key is to convince your audience that they need your product.
This often entails showing them the benefits of owning your product. By creating a sense of urgency, people are more inclined to buy your product. They may not immediately buy your product, but they're definitely going to consider doing so. Nobody wants to miss out on something they like.
A prime example of this is when manufacturers offer pre-order sales and discounts to get people.
Be Personable, not Just Promotional.
Your post needs to be more than just a bunch of promotional content. It needs to make your target audience feel that they can relate to your brand and work with you. Many businesses focus on creating a personable image because this also increases the quality and frequency of audience engagement.
This is especially important when you consider the sheer number of competitors on the market. Make sure to reflect this in all your articles, blogs, and posts.
Keep it Short and Concise.
Your product launch Facebook post must be information-rich, captivating, and relatable. Avoid using complex words because they're often difficult to understand. Simple words don't mean that your post is doomed to be boring. In fact, you can use strong words to craft an engaging post.
Schedule Your Posts.
Timing is a significant factor in the effectiveness of a post. You don't even need to dedicate your full attention to the task. You can schedule your posts on Facebook, and the platform will automatically publish them. It's a great way to extend your reach.
Make sure to tailor your post to match the time and purpose of your content. For example:
Four weeks before launch, use post a teaser trailer of your new product.
Three weeks before launch, you can promote the features and specifications of your product.
Two weeks before launch, you can offer a pre-order deal and feature how your product can help your target audience.
Right before launch, increase engagement by hosting contests and giveaways. You can also join an influencer network to get more reach and increase brand awareness.
Promote Your Website.
Don't forget to use your social media post to link to your website. In particular, your post should link to a landing page that features your new product. This is a good way for customers to find out more about your product line and your brand.
You can also take this opportunity to tell your story and share your company values. Modern customers prefer to engage with businesses that share their views and values.
You can also include product-related news to show that the general media takes an interest in your product.
This also brings additional traffic to your website, which, in turn, drives up your SERP ranking.
Hashtags are powerful tools that allow marketers to leverage trends. You can add them to your Facebook ad to generate more traffic for your post and to attract more followers to your company's page. It's also a way to reach people who are interested in products related to your product.
This is especially important if you plan to promote your product on Twitter and Instagram. Both these social media platforms make heavy use of hashtag marketing.
Host Contests and Giveaways.
Another way to generate interest for your product is to host contests and giveaways. Most of these involve liking your post and sharing your content to their networks. People love free stuff, even if they're only for a limited time.
It's a quick and easy way to drum up audience interest and engagement for your posts. The increase in engagement also often leads the Facebook algorithm to rank your posts higher on newsfeeds. It's also a fun want to grow your channel or Facebook page.
User-generated content is a potent tool for gaining customer trust because modern users are inherently resistant to marketing content. They're more likely to believe the opinions of fellow consumers because they are perceived to be unbiased and true.
You can also collaborate with influencers to review your product. Many businesses send review products to YouTubers to help gain the trust of prospects.
The most valuable user-generated content comes from average consumers who are likely in the same situation as the majority of potential buyers.
Marketers can encourage their participation by offering something in return. You can offer freebies, free trials, vouchers, and discount codes in return for their feedback. It is also the perfect opportunity to connect with your audience and create a personable impression.
Host a Product Launch Event
There's a good reason why Apple and Samsung host their own product launch events. It's an effective method for bringing a community together to catch a glimpse of upcoming products.
It's a way to answer relevant questions and give an in-depth tour of a product or service's features and benefits. It grants advertisers an opportunity to talk about their product and share the story behind its development.
Product launch events don't need to be fancy. In fact, something as simple as an open house is enough to build customer confidence and trust. Run these events for a few days and try to use this time to learn more about how your audience feels about your product.
You can also host Facebook Events to drive awareness through live video.
There are many ways you can do this. Events are a crucial component of any social media marketing because they engage your audience directly. They boost your company's online presence and help develop customer loyalty. They present an opportunity to tell unique stories and introduce your community to the world your brand seeks to build.
The Bottom Line
Social media platforms like Facebook, Instagram, and Twitter are very potent marketing tools because of their reach. Marketing on these platforms is essential to any successful campaign because of the benefits they yield despite being free.
Product launches are vital to the future success of a product or service because they help customers learn about them. They encourage people to take action, and they show customers what they're paying for.
It's a great way to grow your following, as well as to stand out from the rest of the market.
You don't need to try different approaches to determine which ones are right for you. Your team can discern this through thorough market research. Always value the insights you gain from your analytics. These will help you tweak your process and help you run a more effective campaign.
Explore All
New Product Launch Announcement Articles