So your new product launch is coming! You're so excited to share the news but don't know what to include to get the attention of journalists and gain maximum media coverage?
Writing a compelling new product press release announcement can be challenging. So, we created this guide to help you craft the perfect press release.
Press releases are a great way to introduce a new product to the public. They are tailored to a specific audience and contain the necessary information journalists need to write news articles about the new product.
Getting your press release right is key to getting the coverage you need. Let's see how you can write a press release that will get the attention of your target media audience.
What Is a Press Release?
A press release is a written communication by a company intended for publication that informs the public about a newsworthy event, product, or service.
It's a written broadcast a company sends out to news media to announce a product, service, or event. A well-written product press release is an effective promotional tool that can increase sales and generate leads.
Companies typically send releases about remarkable events, such as winning awards or launching new products or services. Such releases only get maximum media coverage when considered 'newsworthy.'
The release of a new product may not be considered newsworthy by the media and, therefore, not get news coverage. It takes something extra to make a product press release catch the eye of the media.
How to Write a Compelling New Product Press Release Announcement
A press release is an official statement sent to news media members to garner coverage and publicize a new product or service.
They're often sent to gain the interest of journalists who might want to write about the subject. To keep journalists interested in your new product, you must write your press release from the publisher's perspective.
Tailor your press release to answer the following questions. This will ensure that you get the media coverage you need.
Who is releasing the product?
What is the new product?
When is it being released?
Where can customers purchase the product?
Why does it matter, and how will it improve their lives?
Elements to Include in Your Product Launch Press Release
Press releases are the perfect way to announce and promote your product. It is a way to generate hype and provide your readers with important facts about your product.
Writing an impactful press release that can get proper attention is a test that every business must pass. Here are the key elements you need to incorporate in your product launch press release.
1. Logo
Your company's logo is a visual representation of your brand's values, identity, and personality. It is a unique brand identifier through which people recognize your company, products, and services.
It is essential to display your logo in your releases prominently. This will help readers get acquainted with your brand image.
2. Contact Information
Your company's contact information is a crucial element that should be included in your press release. It makes it easy for publishers and journalists to reach out to you with questions about your new product.
3. Headline
No matter how excellent your product press release is, it won't amount to much if it has a boring headline. The headline is your ultimate opportunity to attract press attention, so make it compelling and exciting. The headline should be short and precise and inform the reader about the press release's content. It should include a hook to keep readers engaged and entice them to read further.
Journalists typically scan headlines for relevancy and consideration, so keep your headlines exciting and include relevant key points. Your headline should be less than 70 characters to avoid being cut off by email and wire distribution services. It should introduce the main points interestingly and engagingly.
4. Sub-Headline
Consider using subheadings to provide details about the product. You may include the product's unique selling proposition, target audience, and its benefits to users.
5. Introduction
The first paragraph of your press release should introduce the product in question. It should convey critical details about the product engagingly and interestingly to keep the reader glued. This helps to grab attention, develop interest, and keep readers motivated to read further.
6. Body
Maintain the reader's interest by providing interesting information throughout the body of the press release. Ensure to include newsworthy and buyer-centric details within this body, such as "key features" and "added bonuses." Reiterate your Unique Selling Point and discuss the benefits and advantages of your product.
Use bullet points to structure vital information to make it stand out from the rest. Avoid technical terms and stick to neutral language that is easy to understand.
7. Eye-Catching Visuals
Press releases with relevant, quality and captivating multimedia do better than those without. Use high-quality, attention-grabbing, beautiful visuals to showcase your new product. Such visuals can be downloaded by journalists and used as the cover of your product in publications. Images are great, but videos are even better. An impressive video showcasing your product is a great way to stand out.
8. Boilerplate
The boilerplate is akin to your company's website's "About Us" section. Your press release should include a standard boilerplate that discusses what your company stands for, its mission statement, and its values.
9. Close
Your closing paragraph should include a call to action, prompting readers to take further action. It could be to visit your landing page or website or put a call across to you. Whatever it is, make it easy for readers to follow through. Include the necessary links, phone numbers, and other essential information.
New Product Press Release Announcement Examples
1. Huawei
Headline: Huawei unveils the future of smartphone photography with the new Huawei P20 and Huawei P20 Pro featuring artificial intelligence.
Why It Works
Huawei stated a newsworthy value of its product in its headline: the phone features artificial intelligence, which improves its photographic experience. There are other benefits of Huawei's product (larger screen, longer battery), but the brand used the most fantastic benefit to hook their readers.
Rather than technical jargon, the press release used neutral language to communicate the benefits of its products. Every part of the press release is clear and straightforward.
It summarizes the main characteristics of the new product in a bulleted list, then elaborates on each feature.
2. Apple
Headline: Apple introduces iPhone 13 and iPhone 13 mini, delivering breakthrough camera innovations and a powerhouse chip with an impressive leap in battery life.
Why It Works
The headline of Apple's press release conveys the product's main point and fundamental features that capture the reader's attention.
Apple's headline uses powerful words like "breakthrough," "innovation," and "impressive" to get the customer excited and curious.
The subheading of the press release portrays the product's Unique Selling Point, giving customers reasons why they need the product.
Apple uses a captivating and good-quality image to drive home its point.
3. Drift
Headline: Drift Ushers in New Era of Sales with Launch of Drift Prospector
Why It Works
Drift opens with an attention-grabbing title.
The brand highlighted the benefits of its product in its heading and provided further details in the subheading.
After a compelling introduction, Drift keeps readers engaged by using bullet points to structure important information.
4. Nike
Headline: Introducing Phantom GT: The Most Data-Driven Boot Nike Has Ever Created.
Why It Works
Nike begins with a captivating headline that quickly draws readers into the text. The headline drives readers' vital information, stirring up curiosity and interest.
Nike skips subheadings into a product presentation video with bold colors and eye-catching effects.
5. Sony
Headline: Sony to Release World's First Intelligent Vision Sensors with AI Processing Functionality.
Why It Works
Sony builds excitement around its product by using "World's First" in its headline. This attention-grabbing headline grabs the reader's attention and engages them with the entire content.
Its introduction sustains the claims made in the heading by providing more details about the product, stirring the reader's interest.
In the body, Sony highlighted its products' features and technical specifications in a table. This gives the reader a glimpse into what they'll get from buying the product.
6. Logitech
Headline: Logitech maximizes comfort and saves space with new sculpted ergonomic trackball.
Why It Works
Logitech opens its press release with a headline that states the benefits the product offers users: comfort with the new space-saving design.
It further mentions other benefits of its product in the subheading.
Logitech's press release includes a compelling introduction. The body contains quotes from some of its executives on why the product was designed and how it'll make life easier for users.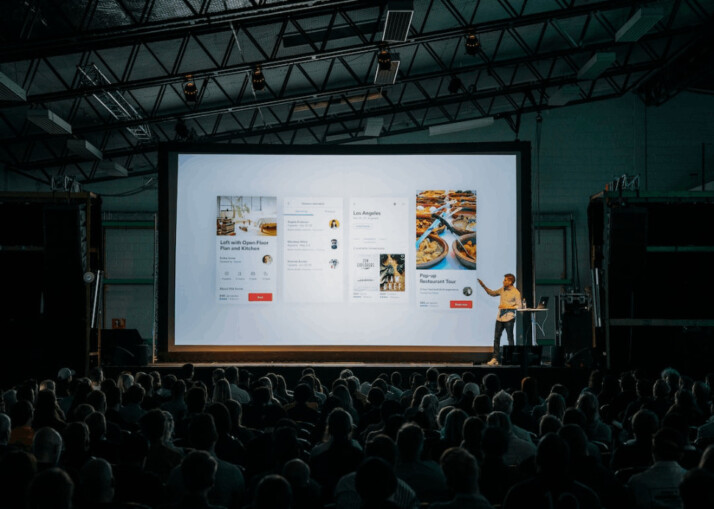 Final Thoughts
Press releases are official statements delivered to news media members to make an official statement or public announcement.
Writing a compelling new product press release announcement can be challenging. The tips and examples above will give your product press release a better shot at success.
Explore All
New Product Launch Announcement Articles