Retailers are a crucial part of the growth process of any new product. They are the first point of product penetration and the source of a product's direct buyers. A company typically writes a product introduction letter to retailers to inform new or existing retailers of a new product. This letter conveys relevant information about the product and describes its features, benefits, and specifications. 
A well-crafted product introduction letter to retailers can persuade retailers to carry a company's product. This guide provides valuable tips for writing an effective product introduction letter.
How to Write A Compelling Product Introduction Letter to Retailers
Winning the battle over your product introduction letter needs a tight script and good strategy. The introduction letter sets the tone for an entire business relationship and the customer's expectations of your product. Here's how to write a compelling product introduction letter.
1. Write an attractive headline.
Capture the reader's attention with an exciting and attention-grabbing headline. The headline should concisely state what the letter is about and include a hook that compels the reader to read further.
Appeal to the reader's curiosity by mentioning the benefits of your product or the pain points it solves.
2. Explain your offer
Convince the retailer that your product is a good option for their customers. Since they might already have similar products on their shelves, this takes some convincing.
Explain why your product is different. Mention unique features and benefits your product is offering compared to the competition.
3. Provide proof of value
Provide proof of customer satisfaction in your letter, like testimonials and positive reviews, to let the retailer know you're trustworthy. This can also make the retailer confident in your product.
If you have no feedback from clients, communicate that the product has passed all relevant quality standards.
Tips for Writing A Great Introduction Letter to Retailer
Properly introduce yourself.
Provide essential details about the product.
Be specific.
List the benefits of the products.
Use friendly language.
Make a personal connection by addressing the retailer by name.
Maintain an optimistic and cheerful tone
Highlight attractive offers that come with the product.
Keep the letter short and relevant.
Product Introduction Letter To Retailers Samples
1. Introducing the Latest Skincare Kit Made With Effective Natural Ingredients
Dear [Name of retailer],
We're a leading skincare brand with numerous sales outlets around the world. We're glad to introduce our latest and biggest product, the skin care kit, with our most effective natural ingredients. This kit contains Moisturizing Serum, Spotless Wash, and Anti-Spot Treatment.
Our team has worked hard to bring your customers the best products. These products are made with nature's finest ingredients that are gentle on the skin yet highly effective in their purpose. We're confident that your customers will be pleased with the skin care kit as they will benefit from the results. Our clients have been leaving positive comments on our products; you can check our website to see them.
We're committed to providing the best service to our retailers, and we hope you'll allow us to serve you. If you have any concerns, please feel free to contact us. We're looking forward to hearing from you soon!
Sincerely,
[Your Name]
2. Introducing A Collection of Hand-Crafted Gift Items for the Holidays
Hello [Name of retailer],
We're glad to introduce our new line of products just in time for the holiday season! We are producers of hand-crafted gift items, including jewelry and antiques. We're always amazed by how well our products are received, and we hope to exceed your expectations of us. We're sure that your customers will love our products.
Our products are made from the finest materials and craftsmanship. We have a variety of products, so there's something for everyone. We're confident that your store will sell our products the best way possible. We have a proven track record of success, and our products are featured in magazines and online retailers.
We'd love to partner with you and offer your customers our fantastic products. Contact us if you'd like to carry our products.
Thank you for your time,
[Name]
3. Introducing High-Quality Premium Luxury Bags
Dear [Name of retailer],
We are a professional manufacturer of luxurious premium bags such as wallets, purses, clutch bags, and accessories. We're delighted to announce that we just launched a new line of high-quality products.
Our products are fashionable and unique and a great addition to any wardrobe. They're made from the finest and most attractive materials, and we can guarantee that your customers will enjoy our products.
If you agree to carry our products, you'll be guaranteed great sales and be sure of high profits. We're excited to work with you to make your customers happy. Feel free to contact us if you're interested in partnering with us.
Sincerely,
[Your Name]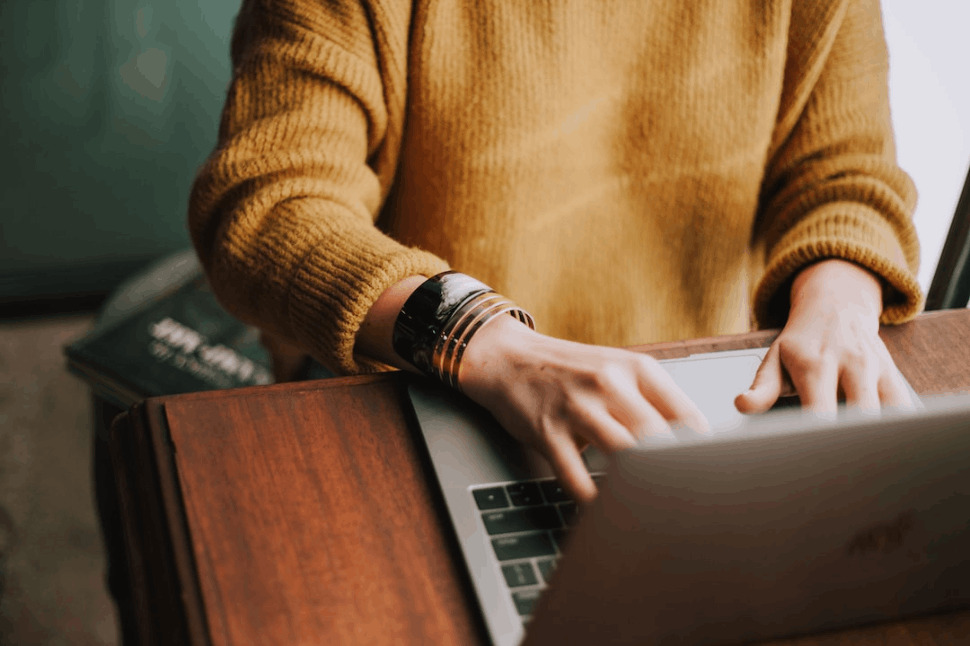 Wrapping Up
If your company has just developed a new product, you can use a product introduction letter to get retailers to carry your new products.
To write a compelling product introduction letter, focus on the following elements: inspiring headline, marketing your offer, and providing proof of value. If you're struggling to put the right words together, you can draw inspiration from the examples in this guide.
Explore All
New Product Launch Announcement Articles