New product subject lines are crucial to your email marketing strategy. That's because they determine whether or not your email will be read, deleted, or marked as spam.
Subject lines are vital for any internet business since they captivate potential clients and build brand confidence.
There are many ways to write email subject lines for new products, with some being better than others. The best thing to do is to do some testing. Send a few emails and observe the results to see which ones are more popular.
Consider what makes for effective email subject lines in this article and how you can use them to boost your open rates. Let's get started!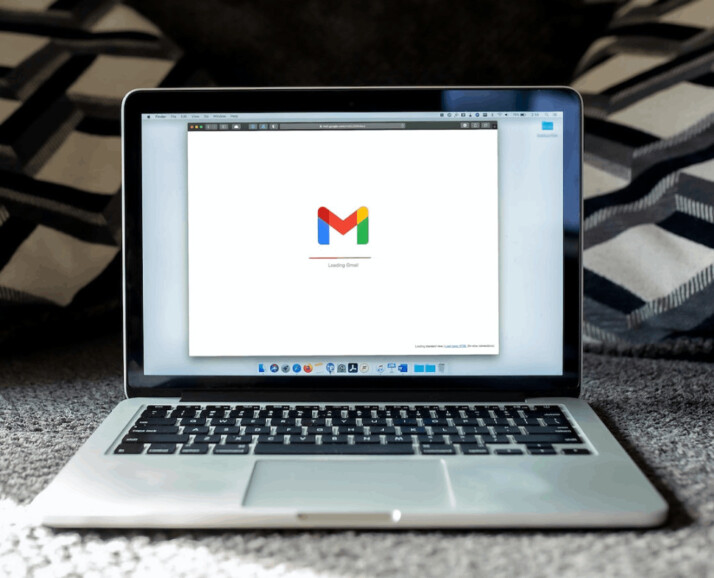 What is an Email Subject Line?
An email subject line is similar to an email's title and includes the email's main topic. An email subject line is a powerful weapon since it entices readers to read the entire email.
If a person receives emails from companies, the email subject line is likely to be one of the first things they look at. This is due to the fact that a subject line can persuade users to open an email by drawing their attention to its topic.
Subject lines should be about one to two sentences long. If you are short on time, a quick word or two focusing on the main topic of the email works just fine.
Best Email for New Product Subject Lines
1. Fear of Missing Out Email Subject Lines
The principle of FOMO (fear of missing out) is a powerful one that is hard to overcome psychologically. Use scarcity (limited supply) or urgency to play on this anxiety in your subject lines (limited time).
Including words like "urgent," "breaking," "critical," or "alert" in an email's subject line enhances the likelihood that the recipient will click on the message.
Here are some great sample subject lines for emails that use the fear of missing out.
"Uh-oh, your prescription is expiring."
"You're missing out on points."
"[URGENT] You've got ONE DAY to watch this."
"Your 7-figure plan goes bye-bye at midnight."
"[WEEKEND ONLY] Get this NOW before it's gone"
"Jane, Earn double points today only."
"Tonight only: A denim lover's dream."
2. Stir Curiosity
As social beings, we dislike ambiguity and seek resolution wherever possible. To get people to read the rest of your email, you can play on their desire for closure by leaving the subject line open-ended.
You can pique readers' curiosity by posing a question, making a bold claim, or just saying anything that seems out of the ordinary.
Here are some great examples of curiosity-inducing new product subject lines.
"Last Day To See What This Mystery Email Is All About"
"10 bizarre money habits making Millennials richer."
"Is this the hottest career in marketing?"
"What They Eat In Prison"
"9 Disgusting Facts about Thanksgiving."
"Hologram Shorts?!"
"A faster donkey."
3. Witty New Product lines
Your email will be opened far more frequently if the subject line makes the recipient smile. After all, how often do you skim over emails because the subject line makes you laugh, but you don't click on it?
Putting forth the extra effort to make your emails funny can definitely pay off in terms of open rates.
See below subject lines that will get your email recipients to giggle.
"Licking your phone never tasted so good."
"We Like Being Used"
"Pairs nicely with spreadsheets."
"Need a day at the beach? Just scratch n' sniff your way to paradise."
"Boom shakalak! Let's get started."
"Try To Avoid These 27 People On New Year's Eve"
"Look what you did, you little jerk."
4. Try being Vain
All human beings are a little bit vain. People crave approval and respect from others around them.
For this reason, some of the best email subject lines play on your vanity to entice you to click through and read the message. You can do this by promising the subscriber something socially beneficial or inciting fear of rejection and disgrace.
See some excellent examples of smart email subject lines that make use of vanity
"Don't wear last year's styles."
"Your Butt Will Look Great in These Workout Pants"
"How Have You Progressed Since the Third Grade?"
"Gift inspiration for the discerning cyclist"
"Age-defying beauty tricks"
"Get Ready. Keep the Pie Off Your Thighs Returns."
"As worn in the World Tour."
"Products the celebs are wearing."
5. Use Email Subject Lines that Spur Greed
You might not consider yourself a "greedy" person, but sometimes it's hard to resist a good price. This happens even when you don't require the commodity at the time. Therefore, promotions such as sales and discounts should be prominent in your subject lines.
Be wary about offering ridiculously steep discounts, though. The higher the percentage, the less reliable the effect on open rates (perhaps because people don't believe enormous discounts are real).
In any case, if you mention a sale in the subject line, people are more likely to click on the email. This is likely because email recipients who have already shown interest in your offer are more likely to click through.
If you want to appeal to your subscribers' base of baseless greed, consider the following email subject line examples.
"Meet your new jeans."
"Get a head start on summer."
"Flash. Sale. Alert."
"New must-haves for your office"
"A new product you won't pass on."
"25% off your favorites"
"Two for two"
"A little luxury at a great price"
"Complimentary gift wrap on all purchases"
"Get priority access."
6. Challenge Pain point
If you've researched your ideal customer, you'll be aware of the most pressing problems for them. Get your readers to open your emails by offering a solution to an issue they're experiencing.
Some effective email subject lines that address the subscriber's problems are shown below.
"Feed your guests without breaking the bank."
"Where do all these toys go?"
"Get more kitchen space with these easy fixes."
"Stop wasting money on ink."
"Your beauty issues, solved"
"Since we can't all win the lottery."
"How to Survive Your Next Overnight Flight"
"Wanted: Cute and affordable fashions."
"Stop wasting time on mindless work."
"Learn a language with only 5 minutes per day."
7. Retargeting In Email Subject Lines
A consumer that doesn't take a desired action or go to the next level of your sales funnel can be sent a retargeting email. These emails aim to re-engage your subscribers in the sales process.
Retargeting subject lines that succeed get over objections provide an incentive or warn readers of impending doom if they don't act.
Take a look at these top-notch cases of retargeting email subject lines.
"How you can afford Your First 10,000 Readers (closing tonight)."
"Hey, forget something? Here's 20% off."
"The price dropped for something in your cart."
"Offering you my personal email."
"Did you miss out on some of these new features?"
"We are not gonna Give Up on You!"
8. Personalized Email Subject Lines
The use of a name in an email subject line has been shown to increase open rates from 10-14 percent.
However, there are other ways to make your subject lines more individual than just using the recipient's name. Also, feel free to utilize a conversational tone, provide private information, or write in a way that suggests a close relationship.
Interested in some samples of attention-grabbing subject lines for personal emails? Here we go!
"Happy Birthday Mary – Surprise Inside!"
"Jane, do you remember me?"
"I didn't see your name in the comments!?"
"So I'll pick you up at 7?"
"Crazy Invitation, I am Going to Buy You Lunch…"
"Vanilla or Chocolate?"
"I love you"
Conclusion
Emails for new product subject lines vary depending on the product. There's something for every combination.
Whether you're launching a new product or something exclusive that you want to advertise, the correct email subject line is vital. These suggestions can be your start if you wish to be fearfully intriguing or jokingly vain.
Remember that email subject lines should be personalized and unique to reflect the type of product you're creating.
Explore All
New Product Launch Announcement Articles