Even the fastest newsroom editors can be overwhelmed by a press release that is longer than 300 words. Press releases tend to be more effective when they have a minimum amount of information.
Press releases are easy and effective in spreading the news about your company. It's a quick and inexpensive way for your company to get media attention. If you have a company emergency, run a press release online or in print!
Putting together a press release doesn't have to be daunting. Here are factors to consider before writing a press release and tips for writing a press release.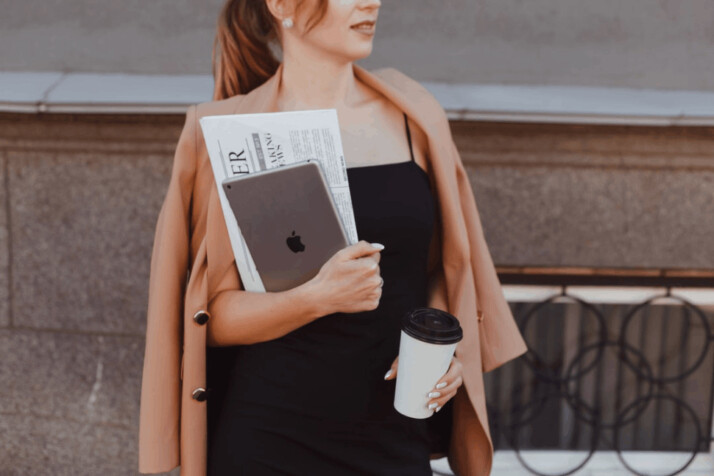 Factors to Consider Before Putting Out a Press Release
Only send out press releases when you have something important to say, and keep them short. Most people won't open attachments from people they don't know. So your press release should be short enough and in a format that can be sent in the email body.
Find out which reporters write about the story you want to place and send them a short, personalized note.
8 Great Tips for Writing a Press Release
1. Pay Attention to the Headline
Every day, journalists get a lot of emails. You need an interesting and informative headline to make your press release stand out. You can add a subhead, but restrict your Headline to no more than six words.
Wrong: "Company Z hires staff."
Right: "Company Z appoints John Blake."
Remember to put the headline in the middle and bold in terms of style. About 20 font size should do it. If you add a subhead, it should be 16 or 17 font size and italicized, not bold.
2. Start on a Good Note
Start the press release with the city and state where the group is based. Start with this information, put a dash after it, and then go right into the release.
3. Flaunt the Lead
The lead is the most important part of a story for a journalist. Ensure that the first paragraph of a press release has the main point and all the vital information.
You can't be sure that the reader will keep going, so give them the most important information. There should be supporting and secondary information in the second and third paragraphs.
4. the Five (non-Negotiable) Ws
A good press release should all answer what, when, who, where, and why.
What's going on? What time and place? Why does this happen? Who is caught up? This needs to be part of a good press release.
Without it, the person reading the passage would cross it out.
5. Use the Right Format
Make a press release that looks and sounds like a news story. Keep your sentences simple and short.
Don't use words or phrases that the average person would find hard to understand. Remember that you want the reporter who gets your press release to know it is news.
Before you send an email, make sure to check the spelling and read the document carefully. If journalists get a press release full of mistakes, they will delete it immediately.
6. Quotes
Journalists like quotes, so you might want to include one in your press release. By reading it aloud, make sure it sounds like something a real person would say.
Another rule about quotes is that they should be short. Remember that it should sound like someone said it. If there are long sentences, shorten them.
7. Provide Contact Info
You must make it easy for the reporter to get in touch with you if they need more information or have more questions. Include your name, email address, phone number, or the information of a key person involved in the company's announcement.
It's also a good idea to put website addresses in the press release so that reporters can find out more. Add the Twitter handle and Facebook page address of the company as well.
8. End With Style
The usual way to end a press release is with three ###s.
It lets the reporter know that the release has come to an end. By giving this information, you show the reporter that you know how news releases work, which makes them more likely to take you seriously.
To Wrap Up
With practice, you'll improve at writing press releases and meeting journalists interested in stories like yours. In exchange, you'll get more attention, which will help your business grow.
Explore All
Press Release Intro Generator Articles