Press releases are a powerful marketing tool businesses use to introduce their products, services, and ideas to the public. The Press release writer is a tool designed to help you write high-quality press releases that'll land media coverage.
This tool is an excellent opportunity for business owners, bloggers, and professionals that want to orchestrate great media campaigns without much effort.
Press Release: An Overview
A press release is a written content intended to inform the public about a company's activities, upcoming launches, or events. It is typically sent to journalists, media outlets, and the general public. An example is, when a company releases an announcement about a new product.
An effective press release is written with the audience in mind. It offers information about a product, or service in a way that generates interest, and encourages people to take action. The primary aim of a press release is to generate publicity.
The Press Release Writer
Writing press releases can be complex and time-consuming. Outsourcing this task can increase your chances of reaching a broader audience. Press release writing services make it easy for you to draft and publish articles that land media coverage.
Press Release Writers are valuable services that generate and publish professional and effective press releases. They are easy to learn, user-friendly, and save the average user, time and a lot of frustration. Press Release Writers are the go-to for companies seeking quality content for publicity.
The Best Press Release Writing Services
A well-written press release can earn you backlinks, raise your credibility, and boost sales. While there are several writing services for press releases, you must identify the best ones for your business.
The following are press release writing services that you should consider using. We can say they're the best for your business with their unique features, client satisfaction records, and excellent pricing.
1. eReleases
eReleases is one of the world's biggest and finest press release writing services. In the world of press releases, not only do they offer co-written press releases, but they also offer one-on-one press release writing services. They offer an all-in-one writing package, including proofing and distribution of press releases. The number of expert press release writers they have access to makes their site a great resource for people looking for writing services.
eReleases is best for small to mid-size businesses that want the best chance of landing media coverage. It is also ideal for those wanting the ability to target one or more specific industries and direct email sends to journalists.
With eReleases, your articles are adequately written and proofread and widely distributed to a vast network of targeted journalists and media outlets. This exposure gives your news the best chance of getting noticed and picked up for additional media coverage.
2. CorpWriting
CorpWriting is known for its fastest standard turnaround time and affordable services while offering quality services. CorpWriting's writers have industry-specific knowledge, i.e., they specialize in writing articles targeted at a specific audience. For instance, you might use CorpWriting if you run a fashion company and want a copy that attracts your audience.
This writing service is ideal for small businesses looking to outsource low-cost writing for various contents (i.e., business plans, emails, and others). It is also best for companies seeking professionally written press releases by one with industry expertise. CorpWriting offers fast and excellent services, so it is best for businesses needing a press release in a short time frame. However, it doesn't provide distribution services.
3. Send2Press
Send2Press is an excellent press release writing service and distribution tool, ideal for longer news stories. The service offered is writing, proofing, revisions, and distribution of press releases. Send2Press also offers expert revision services for articles you write yourself. It ensures that the information in such copies follows the format of press releases to attract journalists and, eventually, land media coverage.
The exclusive feature of this service is that it offers a higher word count limit (up to 800 words) than most services. Writing is done by professional and expert public relations persons.
Send2Press is best for those seeking assistance with improving their press releases via expert revisions, and businesses who want professional writing services.
4. Verblio
Verblio offers a subscription-based press release writing service for multiple content types, including press releases, blog posts, and others. It is ideal for small businesses that publish several press releases over time. Companies looking to outsource writing projects, and content marketing materials will also benefit from Verblio's services. Verblio doesn't offer distribution services.
With Verblio, you choose a plan that ranges from one to multiple press releases (or other content types) and pay a monthly subscription fee. Verblio uses freelance writers for content between 300-999 words. For content of 1,000 words and above, they let their professional and elite writers do the work. They also have add-ons, such as SEO, hand-chosen stock images, and double-proofing.
5. IssueWire
IssueWire is an affordable all-in-one writing and distribution service. It offers more extended releases of up to 700 words, including media inclusions such as free video embedding and up to five images. Like others, IssueWire has expert and experienced writers.
This Press Release Writer is best for businesses that want to include videos and images in articles. It is also ideal for business seeking SEO content, and startups looking for the cheapest options for writing and distributing press releases.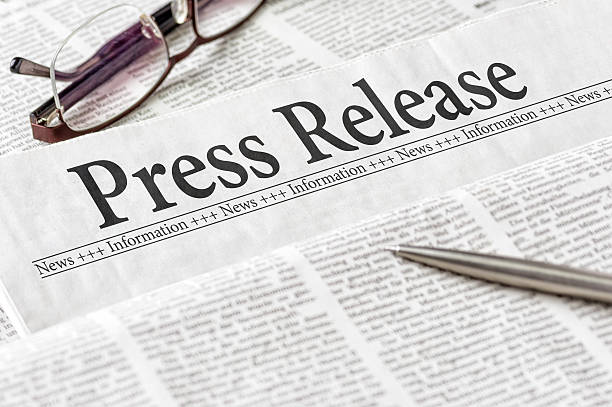 To Wrap Up
Press releases can lead to huge benefits on the bottom line. By creating press releases with the right "hook," you can generate substantial buzz and enthusiasm locally and globally.
Writing press releases must be done painstakingly if you must land media coverage. While it can be overwhelming and challenging to write an excellent press release, the Press Release Writer can solve this problem for you. The list provided in this article is of high-quality and effective press release writers; you can try them out.
Explore All
Press Release Intro Generator Articles