Birthdays are only special when you have people to celebrate with. Birthdays remind us of the joys in life.
It's important to show you value the people who made the time and effort to join you on your birthday. A simple way to do this is to send them a birthday party thank you message.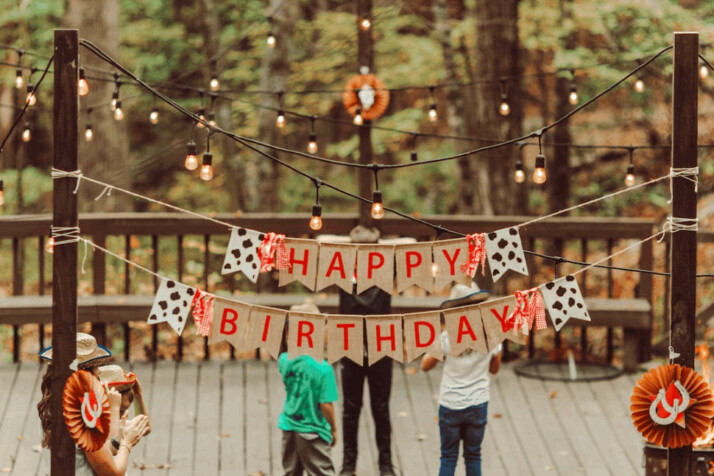 We've taken the time to write a few sample thank-you messages for birthday attendees. This article will also explain the importance of sending these messages. Let's start with a few examples.
Birthday Party Thank You Message Examples
Thanks for showing up on my birthday. I wouldn't be able to properly organize my birthday party without you. Thanks to those who made my birthday party special.
Parties come and go, but the memories remain in our hearts. This birthday was the most meaningful birthday of my life. I will cherish it forever. Thank you for attending my party and creating a day of memories and blessings.
I would like to give a massive thank you for all the birthday wishes, cards, and gifts I received today. Thank you to everyone who came to celebrate with me and for making my birthday special.
A big thank you to everyone who attended my birthday bash at Venue and for all the gifts! I had loads of fun with you all!
I had an absolutely great birthday weekend! I'd like to thank everybody again for celebrating my birthday with me. I'm truly blessed to have great friends and family in my life.
Thanks for the awesome birthday celebration. Thank you all for coming on my special day. I had an amazing time.
Thank you, everyone, for the lovely birthday wishes. The years go by so fast, and God has blessed me with a wonderful family and friends.
Thank you to all those who took the time and effort to spend my birthday with me. I had a great weekend with you. I'm thankful for the friendship, and I'm grateful for the memorable night.
Thank you so much for gracing my birthday with your presence. I appreciate your greetings, cake, and gifts. Most of all, I appreciate the happiness you give me just by being there. You are my best friend and a nice person. I'm so grateful to have you.
The Importance of Birthday Attendance Messages
Birthdays are meant for people. They are a celebration of life, and they recognize the beauty of a person. People who take the time to be with you on your special day demonstrate love for you in your life. Sending birthday attendance messages reciprocates the love they express for you.
It helps nurture relationships, and it acknowledges their efforts to be with you. This will also encourage them to keep coming to your future birthdays.
In Summary
A birthday party thank you message expresses gratitude to the people who celebrated your birthday with you.
They are a way to reciprocate the love shown to you, and they nurture lasting relationships. The key to writing these messages is to be genuine and sincere.
Explore All
Thank You Email Articles