Companies send a lot of thank you for your feedback message. Whether you're fixing an issue or replying to a support call, show your consumers you care.
Feedback is a critical component of the user experience. Good feedback has measurable results that have a tangible benefit for the product's users.
Thanking customers for their feedback helps your company measure and improve the quality of its product. Customers who feel that their opinion matters and that you value their feedback share it with their friends and coworkers. This spreads the positive word and helps to drive sales.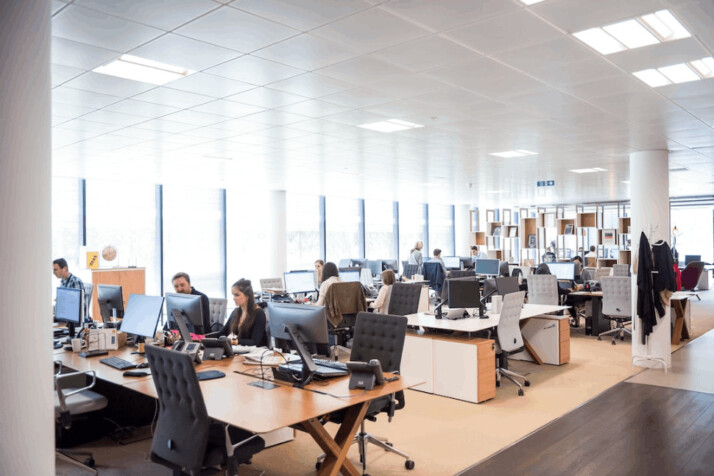 What is Feedback?
Feedback is one of two things: critical insights about an action, text, or something else implemented.
You give feedback when a page doesn't load quickly, someone was impolite, a service is inadequate, or you missed an appointment.
Feedback includes compliments; however, a good manager knows to never over-feed good news. Never let the culture take a back seat. Remember, great products come from significant problems.
These are six possible types of feedback and the appropriate responses to them in the form of templates.
Thank You For Your Feedback Message and Template Responses
A thank you for your feedback message is a response worded for a customer's experience. Feedback messages are a chance for people to share their thoughts on your services or products.
These feedback and response templates should guide you in the most effective way to communicate with your clients.
1. Positive email
A fantastic email from a satisfied customer is one of the nicest feedback signals you can receive. When this occurs, you should congratulate yourself on a job well done. Or, inform them if the customer mentions a specific staff. Everyone enjoys hearing positive comments.
It is essential to send feedback and thank you remarks. Show your consumer that you appreciate that they took time out of their day to write you a note.
If a customer is enthusiastic about your business, this may be the time to request a recommendation. Or, if you like shorter evaluations or more promotions, ask that your customers share their feedback via social media or a review site.
See below an example of a thank-you email for positive feedback. You will need to personalize this email based on what your consumer stated and their experience.
Template for Positive Feedback
Hello (customer name)!
I appreciate you taking the time to email this. Everyone at (company name) enjoys hearing that our consumers appreciate our offerings.
Remember to modify the request if you aren't searching for reviews on your website. You may also ask, "Would you like to share what you wrote on Facebook?" or "Would you please share what you wrote on Google?"
2. Negative email
A thank-you note for favorable comments is enjoyable to read, but not every word you receive will be positive.
You may likely receive bad consumer feedback via email at some point. It can be difficult to read if the message is harsh and emotionally charged.
Your buyer took the time to send an email rather than leave a review, so this message will likely be lengthy. You don't need to answer every argument, but you should address the key ones.
Customers provide negative feedback for two reasons;
They observe an issue and want it resolved so that other customers don't encounter it.
They are frustrated and dissatisfied with their experience and want it fixed.
In your response, you have the opportunity to redeem yourself. First, breathe deeply. It is preferable if you don't immediately respond to this email. Take a break and try something different. Use this feedback response form to avoid responding with an emotional reaction.
Template for Negative Feedback
Hello (customer name)
Thank you for making an effort to communicate. I'm sorry that you had a negative experience with (company name). We strive to make every encounter positive, but occasionally we fall short.
Depending on the nature of the negative feedback you receive, you'll need to modify this thank-you note. If consumers send a valid email describing a problem, they expect you to resolve it.
Attempt to solve the problem if you can. If you cannot fulfill a promise, don't make one. In either case, acknowledge the problem and express regret.
Try an alternative response if the customer;
Looks irrational and writes about a problem that you cannot solve.
is irrelevant to your firm
wrote abusive words.
Acknowledge the customer's worries and provide a concise explanation in one sentence. Engage in no emotional interaction.
This is likely a customer you wouldn't like to see in the future. Therefore, remove the paragraph from the template that invites them to return.
3. Mixed Reaction Email
This email may seem confusing at first. You may be uncertain of the appropriate response. In a mixed-response email, a client may indicate that their overall experience was positive, despite a few problems.
Perhaps, they had several issues but were still enthusiastic about your company. Although this email may be confusing, your feedback thank-you response will contain common elements.
It is essential to acknowledge the issues your consumer encountered. If they are fixable, inform your client that you will take the necessary steps to rectify them.
If you cannot resolve the issues presented, give reasons. See sample email response to mixed feedback to get you started.
Template for Mixed Reactions
Hello (customer name)!
Thank you for writing this and for drawing attention to these issues. We strive to provide every one of our clients with an exceptional experience, and we want to continue to improve.
I've spoken with our teams, and we're trying to resolve these issues. Additionally, thank you for your compliments regarding our company. We greatly appreciate your generosity and sincerity.
A consumer who takes the time to provide positive and negative feedback is honest, reasonable, and tactful.
They did not write you because they were hostile or angry. This is likely the type of customer you wish to retain; therefore, promotion or discount will encourage them to return.
4. Positive Reviews
Since reviews are typically shorter than emails, the feedback thank you message should change slightly. It is prudent to monitor reviews regularly and respond to customers.
According to studies, most customers want businesses to reply to their evaluations. However, the majority of companies do not. Responding will demonstrate to potential customers that you are attentive and concerned with their satisfaction.
For this feedback form, let's assume that the evaluation is relatively brief, perhaps two phrases at most. Maybe the reviewer highlighted a positive aspect, such as a fantastic product.
Feedback Template for Positive Review
Hi, (customer's name)!
Thank you very much for posting this! We highly appreciate and love (feature or product the customer mentioned).
We strongly suggest (another related feature or product) and anticipate seeing you again soon!
Best, (Your title) (Your title)
This is also an excellent opportunity to request a testimonial or supplementary review for your website. Nevertheless, not all review websites permit this. Review the site's policies beforehand, and remember that policies vary from site to site.
5. Negative Reviews
Similar to a negative email, a negative review is difficult to read. A poor review is frequently worse than no review because it is visible to other consumers.
You may want to erase a negative review. However, if the review is genuine and not rude or improper, do not do it. Consider instead an answer that will benefit both the customer and other possible customers reading the review.
Consider once more what form of negative feedback you are dealing with. If a customer raises an issue politely, there is an opportunity to address it.
If the consumer has unreasonable expectations or complaints that can't be remedied, give a brief explanation and move on.
Template for negative review
We appreciate you taking the time to write a review and bringing these concerns to our notice. We wish to inform you that we have resolved this issue.
We'd appreciate the opportunity to make amends, so we hope you'll consider (visiting/buying with) us again. We hope you will consider revising your rating if we can provide you with a fantastic experience. We hope to see you soon!
Sincerely,
(Your title)
Remember, do not claim to have fixed the issue unless you have done so. If the consumer points out a problem that you can't resolve or expresses unreasonable expectations, provide a quick explanation instead.
For instance, if a consumer commented, "This store is ridiculously overpriced." You could respond,
"Our prices are greater than those of other stores because all our products are fair trade and assist deserving businesses and families to thrive. We hope you'll return and participate in this with us!"
6. Mixed Reviews from Customers
Similar to the email with mixed remarks, a mixed review can be bewildering. This client may have mentioned both items they loved and issues they encountered.
However, similar to the mixed feedback email, a mixed review might be beneficial. When customers bring up both positive and negative aspects of a product or service, they are likely not malicious or excessively emotional. Instead, they are straightforward.
This is likely a sensible individual who would edit their review if the issues were resolved.
Template for feedback thank you letter for a mixed review:
Thank you for your warm remarks, as well as your sincerity. We want every customer to have a fantastic experience; therefore, we appreciate you pointing up these problems so we can fix them!
I've discussed these issues with my team, and we've resolved them. We hope you will consider (shopping with / returning to) us in the future. We also hope you'll update your rating as we work to improve.
Wrapping Up
These thank-you responses for comments are merely a beginning point. You must personalize them based on what your clients say and what they desire. Also, remember that identical, pre-written comments will not appear suitable in a public review forum.
You can earn five stars for every review if you listen to your customers, address their problems, and are pleasant and professional.
Explore All
Thank You Email Articles