Sending a thank you letter is a courtesy to your contact. You should send thank-you letters to those who have enriched your life, professionally or personally.
Whether in paper form or electronic communication, a sincere "thank you" goes a long way in fostering and maintaining connections. It shows friends, coworkers, and bosses that you appreciate their time and effort.
Writing a thank you letter can be challenging because you are trying to compose the perfect thank-you letter. Luckily for you, we've assorted thank you notes for your inspiration. Let's dive in!
When should you send a professional thank you letter?
Sending a thank you note following a job interview is customary for the people who have been contacted for the job interview. However, there are other situations where you should send a professional thank you letter.
Instances include:
Following assistance with a job search
When someone gives you a networking contact
When a customer purchases something
If a company gives you a contract.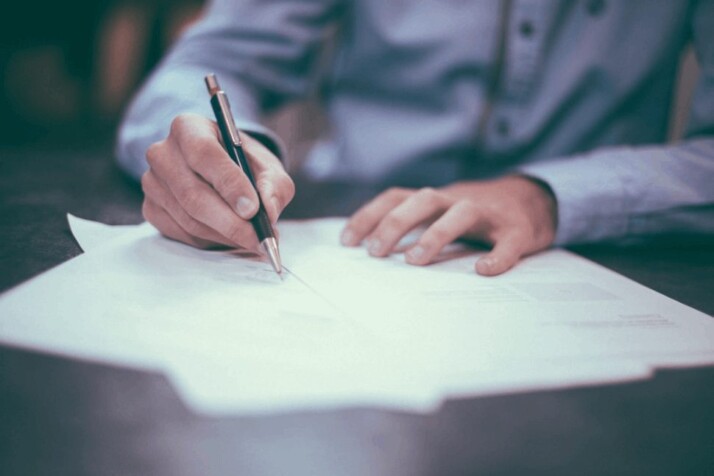 Basic Steps on How to Write a Thank You Letter or Email
A letter of appreciation is a great way to express gratitude, admit mistakes, and demonstrate appreciation. When writing a thank you letter or email, it's essential to make it brief, effective, and professional.
Here are 12 guidelines to follow while penning an appreciative note:
1. Decide on a means of communication
Writing someone a letter by hand demonstrates more thought and care. However, letters taken to the post office can take many days to reach their destination. In cases where promptness is of the essence, such as during a job interview, sending an email is the way to go.
2. Choose your target audience
Thank the human resources manager who interviewed you personally. You should write individual thank-you notes to team members if you held a meeting with them.
Thanking each person demonstrates appreciation for the connection. Furthermore, this method will increase the likelihood that you'll hear back from the right individual.
Sending a thank-you note to those who participated in your interview ensures that it gets to the person who makes the hiring choice. Include specific examples from your chat with each person to demonstrate that you paid close attention and cared about what they had to say.
3. Improve readability
Sending a handwritten note? Be sure to use neat handwriting. Use a clear, legible typeface, such as Arial, Helvetica, or Times New Roman, at a size between 10 and 12 points for typing. Be sure to proofread your message thoroughly to catch any typos or grammatical mistakes.
Get a second opinion from a reliable source, if you need help deciding whether or not your note reads properly. With their assistance, you may test the document's legibility and find any mistakes you may have missed.
4. keep your tone business-like
Since business thank-you notes are official forms of communication, use formal language. Keeping your communication straightforward and honest will prove your communication skills to others.
For Instance:
"Hello Joe, Yesterday's chat was great. I think it will aid us in completing the building project.
5. Use a proper form of address
If you know the recipient's gender, you can address them as Dear Mr., Mrs., or Ms., followed by their last name.
You can use the individual's entire name if you prefer a non-gender-specific designation. Only use a first name if you are familiar with the person. The use of first name is common among friends and acquaintances.
6. Explain why you're writing this
Justify your writing to the reader right away. Most professionals have limited time, so being concise and to the point is appreciated.
As an illustration, consider the following:
"I am writing to express my appreciation for last night's work in assembling the customer files."
Or,
"Please let your equipment provider know how much I appreciate being put in touch with them."
7. Be sure to elaborate on the meeting's specifics
The receiver will know you were paying attention during the meeting and will appreciate your added personal touch by referencing past conversation points.
Here's an example:
"Thank you for sharing your thoughts on our plans to refurbish your offices. For this kind of work, I feel confident in the capabilities of my company.
8. Emphasize your relevant experience
It's not necessary to limit the purpose of a thank-you note to simply expressing appreciation. It's also a chance to highlight your past successes and impress the recipient with your skills and experience.
Here's an excerpt:
"I appreciate the interview opportunity with your firm. I am confident in my ability to be a successful copywriter due to my hard work and keen eye for details.
Alternatively,
"Thank you so much for choosing Versatile Interiors for your first purchase!" I have faith that my firm can keep supplying the goods you need.
9. Reaffirm your objectives
You might express your hope for more communication in your thank-you note. If others can help you because they know what you want or need, that's great!
Let me give you an example:
"I'm excited about the possibility of joining your legal firm as a resolution analyst."
10. Inquire Concerning Future Actions
Inquiring about the future steps in the relationship sends a message that you are eager to maintain communication with the other person. Find out how long till the next event. Having this data at your disposal will aid your preparations should additional actions be required.
If you're looking to fill a position, when do you plan on interviewing candidates? If I can be of any assistance to you in making your choice, please let me know.
11. Sign off
The letter's writer should express gratitude to the recipient once more for the conversation that prompted it. Sign off after this last point and use an appropriate closure (such as "sincerely" or "gratefully"). To show proper etiquette, sign off an email with your name.
12. Dispatch or Click the Send Button
Make care to mail hard copies as soon as possible. You can also hand-deliver the note to the front desk. In corporate communications, speed is essential, and email is the quickest way to do it. The impression on the reader will be more significant if you follow up quickly.
Final Words
Thank you letters should always include a reference to the meeting. Want a customized template to write your letter? Try the INK thank you email generator for memorable thank you notes.
Explore All
Thank You Email Articles