Bridal showers celebrate the maiden voyage of a new married life. They symbolize the support friends and family have for the bride. And they are a way to help the bride prepare for the big day. As with any major occasion, it's important to send thank-you notes to your attendees.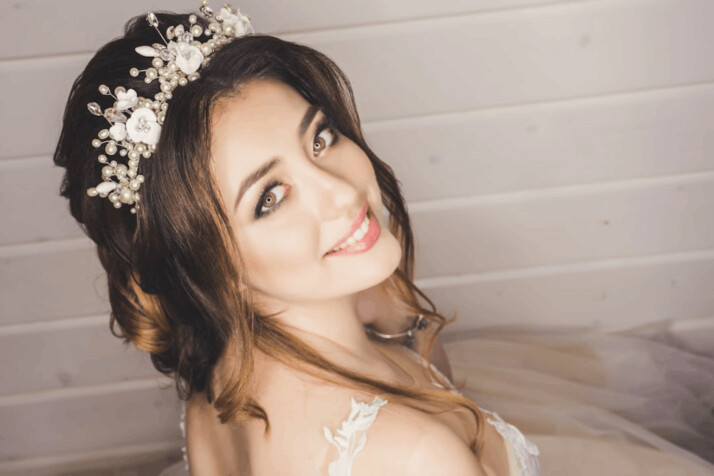 Recognizing their support is vital in maintaining lasting relationships. If you need help crafting a bridal shower thank you note, don't fret. This article will teach you what you need to know.
What Is a Thank-You Note?
A thank-you note is an acknowledgment of a favor given to you. It is a simple and easy gesture that can make a big difference in someone's life. It is a token of acknowledgment, appreciation, and gratitude. They are thoughtful gestures, and they aren't mandatory.
Thank-you notes are a way to reciprocate the love and care shown to you by other people. You can tailor these notes to suit a wide variety of scenarios and people.
In this article, we'll be focusing on their use in a bridal shower context.
What Is a Bridal Shower?
A bridal shower is an age-long tradition that celebrates an upcoming marriage. Guests give the bride-to-be gifts for the home they're about to start.
The tradition finds its roots in a story wherein a father refused to pay the dowry because he didn't approve of his daughter's marriage. The town banded together and offered the bride small gifts to help her start a home without the dowry money.
These gifts eventually evolved into the essence of the tradition itself. It's still common practice to give gifts to the bride-to-be.
Why Are Bridal Shower Thank-You Notes Important?
Thank-you notes are important any time you receive gifts and favors. Gratitude is an important aspect of human well-being because it teaches us to appreciate the good things in life.
More importantly, it teaches us to appreciate the friends and family who genuinely care for us. It shows us how truly blessed we are to be surrounded by people who want to be by our side through good and bad.
It's a great way to build and nurture interpersonal relationships. The best part about them is that they are simple yet impactful.
What to Write
Writing anything can be challenging if you don't have a clear idea of the message you want to convey and how to state it. Most times, a format will help you frame your wording in an organized and logical way.
Generally, a good thank-you not should have these four sections:
Acknowledgment [of the gift] / Greeting
Elaboration [of what you liked about the gift]
Giver Compliments
Closing Thank-you Statement
You can also use the following examples are a basis for your writing your thank-you notes.
Bridal Shower Thank You Note Examples
Example A
Dear Magenta,
Thank you for sending a bridal shower gift. It means so much to me, especially before my big day. The personalized artwork you sent is beautiful. It definitely belongs in our new home.
I am so grateful to have a friend like you. Your generous heart and gentle smile are things I will always remember, even in married life. Thank you so much for such a perfect gift.
Example B
Dear Auntie,
Thank you for the generous gift you sent, and thank you for celebrating this event with me. Sweet words fail to express the happiness and love I feel for you. Thank you for helping make my wedding possible, and thank you so much for the support at work. The wonderful photo made my day extra special.
Thank you again for my bridal shower gift.
Example C
Dear Margaret,
I had fun with you at my bridal shower. Thank you for spending a day with your childhood friend. I'm grateful for the time and the perfect gift you sent me. They mean so much to me.
I hope to see you join us again in welcoming our baby. I'm looking forward to many more years of friendship. Thank you again for coming to my bridal shower.
Example D
Dearest Darla,
Thank you for attending my bridal party. These thank you notes aren't enough to express the gratitude and love I feel for all of you.
I've been wishing for the new set of ceramics you gave me. I hope to see you again soon. I plan to visit you whenever I'm close.
In Summary
A bridal shower thank you note a short message sent to people for attending your bridal party and for sending gifts. As with all thank-you notes, bridal shower thank-you notes are a way to reciprocate and acknowledge kind gestures.
Remember our simple guide and try to revisit these examples if you need help writing good thank you notes.
Explore All
Thank You Email Articles