A business thank-you letter offers a simple, cost-effective way to thank and make your customer, coworkers, or vendors feel appreciated. It is a great way to maintain relationships with colleagues and employers. Such letter also let them know you're thankful for their time and effort.
Sending a formal thank-you letter will help you build rapport with your network and communicate your goals for the future. In this article, we have outlined the key steps to writing a business thank you letter effectively.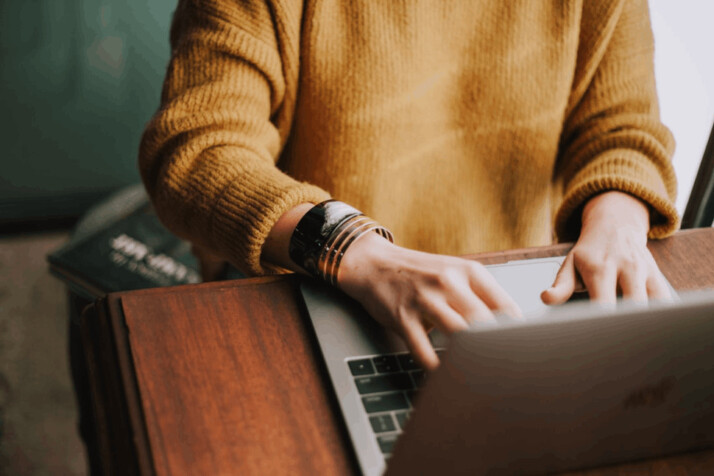 How to Write a Business Thank-You Letter or Email
As a business person, it's important to let your business relationships thrive and remain strong. If a customer has taken their business to the next level with their patronage, you must thank them. Here are some key steps to consider when writing a business thank you letter:
1. Choose Your Appropriate Recipients
If you spoke with an HR manager during an interview for a job, express your gratitude to them. If you met with a group, send individual notes to each person. An individual thank you note sent to each person demonstrates how much you value the connection.
Additionally, it will increase the likelihood that you will receive a response from the right person. Include specifics from your conversation with each to show that you paid attention and were interested in what they had to say.
2. Make Your Letter Legible
Write the note legibly if you're sending it in hard copy. Use a clear, readable font for typed letters, such as Arial or Times New Roman. Verify your note thoroughly for grammatical and spelling issues.
Ask a close relative or friend to proofread your note if you're unsure. They can aid in determining legibility and find any mistakes you might have overlooked.
3. Use a Formal Tone & Clear Language
Your letter needs to communicate that you take your business seriously and are willing to put time into it. Maintaining direct and clear language will show your communication proficiency and earn others' respect.
Avoid using colloquialisms or other informal speech in professional thank you letters since they are a formal means of communication.
4. State the Objective of the Letter Immediately
Let the reader know the purpose of your letter right away. Be sure to keep your goal in mind and remember that this is the point of the letter.
Solidify your commitment to being a professional and a top-notch employee by stating your purpose clearly. Professionals are frequently busy; therefore, it will be helpful if you can make your point quickly.
5. Give Reference to Details From Your Meeting
Always begin your gratitude by recognizing the situation that the recipient is in. This can be achieved by mentioning a satisfying aspect of the experiences with the company.
Making references to a particular conversation shows the recipient that you were involved in the meeting and gives your communication a more personal touch. State the points relevant to your goals, so the recipient can address them directly.
6. Showcase Your Qualifications
A thank you letter can be more than a letter of appreciation or gratitude. You may also use it as an opportunity to remind the receiver of your qualifications for the job or past successful interactions.
In a thank-you letter, make sure you highlight what you have done in the past to earn the client's confidence.
7. Restate Your Objectives
The most important part of writing a thank-you letter for a business is to stay organized and keep your end goal in mind.
Restate your goals for the project and why you want to thank the person for their work. A thank you letter lets you reaffirm your wish for interaction in the future. It is easier for anyone to help or assist you when they understand your goal and needs.
8. Pose a Question About the Next Steps
When you send in a thank-you letter, it is common to have an expectation for the next steps. Questions about the next steps let your recipient know you're ready to take the required steps for a continued connection. You can also find a timeline for what to expect later and prepare accordingly.
9. End the Letter With a Proper Closing
You must thank the recipient again for their time and conversation that made you write the letter. Keep it simple and professional. End your thank-you letter with a proper closing like "Sincerely" or a variation of it and your signature. Typing your name is appropriate if you're sending the letter through email.
Wrapping Up
This article outlines the main steps to writing an effective business thank-you letter. Making a good impression and thanking your business partners and clients will help you get that vital reference.
Even just establishing a personal connection could go a long way in getting some future business. It'll help you to establish a rapport with that next potential customer before your final business relationship.
Explore All
Thank You Email Articles