You might believe that the middle of the letter is the most difficult to write when writing a thank-you note. After all, the middle part is where you show thanks in a considerate and targeted way.
That might be the case, but the conclusion of your thank-you letter is crucial, and you shouldn't disregard it. That's why, in today's article, we will focus on the closing lines for a thank you letter. Because the way you open it keeps people reading the whole letter.
However, the way you close the mail is what many people remember! Let's look at the best closers regarding messages where you express appreciation, shall we?
What's a Thank You Letter?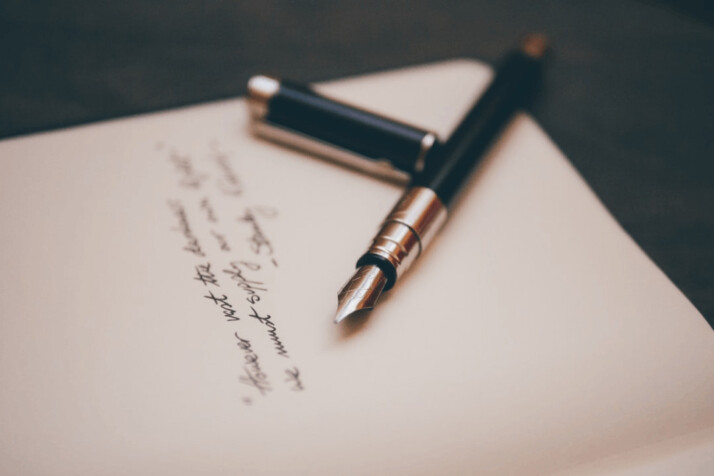 Thank you letters are notes we write to show our gratitude for many occasions. The reason for writing one can be many. For example, you might thank your boss for putting you forward for promotion. Or, you could thank a teacher for getting your kid's grades better.
You can thank people for showing up and giving gifts for your baby shower. No matter what, thank you letters improve your social interactions with your friends, co-workers, and families. That's why you shouldn't disregard writing them!
Having a grateful attitude toward life has many advantages for both you and the people you come into contact with. You become happier as a result, for one! According to research, expressing genuine gratitude boosts good feelings, fosters more fulfilling connections with others, enhances health, and fortifies us against adversity.
Regardless of how you say it, saying "thank you" is helpful. Writing a thank you letter is the next best thing if you are unable to attend in person. If you don't write a thanks message, people (especially your colleagues) might receive it as something's wrong. Or you are acting mean towards them. You don't want them thinking that, would you?
Reasons to Write a Thank You Letter
The best way to respect someone is to write them a letter of appreciation for their assistance. It communicates your gratitude and your thoughts. In professional settings, this is true.
Bulk handwritten thank you cards are beneficial for many businesses. Real estate agents and hoteliers can make a note to former clients. The letter will demonstrate your concern for the customer. Employers have the option of sending thank-you notes to the staff.
You are sending one yearly "just because" can give your staff members a sense of respect and gratitude. You might be uncertain of how to end the note if you send handwritten cards to your clients or staff. In any case, you have access to a wide range of closings. Depending on how close you are to the recipient, one method may work better than another.
A strong closing for a thank you note may appear to be a small part of a text. After all, it's a few words added at the end of a protracted message. Just as you wouldn't want to open a formal letter with "What up, hiring manager?" or "Dear Mr. Whatever your name is," you also need to use the proper closing.
Your choice of finish affects how your recipient understands the rest of your message. You must consider how to write a thank-you letter's adequate conclusion. It's critical that you think about how to end a thank you letter correctly. After all, you would close a sympathy thank you card differently than one for moving help.
How to Write Closing Lines for a Thank You Letter?
The closer is merely a portion of the more extensive closing section, which also contains the final paragraph. Reiterating your gratitude, wishing your recipient well, and expressing any final thoughts should all be included in the closing paragraph. As demonstrated by our thank you letter examples. This is where you'll put your call to action if you're asking for the recipient's response.
For those you don't know personally, formal closings are appropriate. The goal is to be considerate and respectful of the recipient while maintaining proper boundaries with regard to business. For co-workers you haven't met or rarely work with, a formal thank you at the end may be appropriate. It might apply to other company owners or clients who recently donated to a charity that raises money. In any case, thanking someone for a job interview is appropriate.
Formal Closing Lines For a Thank You Letter
Now that we appreciate the importance of closing phrases in a letter of thanks, here are the typical formal closing phrases. They are simple, effective, and proven by time. These closers are just right to close an email or a letter that offers your gratitude.
You may look for other alternatives to use in your emails. However, there is no reason to choose them. These lines are well-liked, and using other lesser-known ones would just feel like you are being pretentious. So, without any more delays, let's start looking at some killer closing lines for your emails!
Also, remember that you can use these for your other emails as well, not just thank you emails. Now that you know these tips and tricks, you'll love these great closers! Take your time and look at these examples below, and try to include them in your emails.
Sincerely,
Best Regards,
Kind Regards,
With Gratitude,
Respectfully,
Regards
After using either of these, you can sign the email and send it. Make sure you cover all the important information that relates to the subject at hand!
Informal Closing Lines for a Thank You Letter!
If you have a more personal relationship with the recipient, you can use use the closers in this little list! Casual communication doesn't need to be so serious. We hear you. You wouldn't want your friends to think you are acting in a pretentious way.
After all, you work together with these people day and day out! No need for this formalism! In those cases, you can use these alternatives for your emails that show your thanks. You can choose whichever of these alternatives. However you feel like it. You are going to share them with your co-workers, so there is no need to think so much about them.
Again, avoid using these in formal conversation. If you address the recipient in question as "sir," don't write these before your signature! They may not show too much appreciation for your selection of words! You might even lose your job!
Take your time and try to include these examples in your emails.
Have a Great Day!
Take Care!
See You Soon,
Much Appreciated,
Yours Truly,
Thanks So Much!
Appreciate the Help,
Warm Thanks,
Thanks Team!
Take it Easy,
Hope To See You Soon!
All The Best,
Best Wishes,
You're The Best!
Waiting For Your Message,
Have a Great New Year!
Thanks for the Opportunity!
Love You Sincerely!
Have a Good Week!
Love You!
Why Is Proofreading Crucial?
Make sure there are no typos or grammatical errors in your closing and the rest of your note. It's preferable to start over on a new card if you make a mistake in your current one.
Another thing to remember is that the less formal the relationship, the less strict you must abide by these rules. It's important to be formal when writing to a business contact. The same cannot be said about personal connections. Whether you capitalized the last word correctly or not, your best friend wouldn't give a damn.
Generally speaking, the rules are less strict in less formal relationships. That is to say, the more you know someone, the less you'll have to appreciate the rules of formality. You can write to them as you would like, in the end, if you have a less formal interaction together with that person.
If you are not sure of how you stand with the person just yet, give it more time. In the meantime, it's best to be as professional as possible in your emails. Here is a tip: Being more formal will never hurt, but it will definitely help you get on the best side of your boss.
Conclusion
In the learn of business, using what closer for what situation is best learned by using them by time. Sure, you might mess up. You won't use the right option all the time, and your email won't look as professional as you did. However, it's a process that you'll learn by the way of writing, so you will want to write as much messages as possible!
Follow these ways we showed you above if you want to write a good thanks message. They will help you a lot, if you follow them to the letter. Use the examples shown above for a professional thanks message that just looks right! In the world of business, it's important to send messages that look professional. And for that, you have to use the correct closers, like the examples we showed above.
Again, the art of writing professional emails is something you get used to with time, and looking at other examples.
If you need any more help, or don't know where to start, let us know! We would be happy to help and give you the best examples we can!
In any case, if you liked reading this guide of tips and tricks, why not share the word with your co-workers? They jobs include sending hundreds of emails as well, and they might appreciate finding out more about the proper email etiquette!
Explore All
Thank You Email Articles