The person behind the success of every athlete is a supportive coach. Without them, famous players like Michael Jordan and Babe Ruth could never have risen to fame. To show gratitude to your "Phil Jackson," learn to write a coach thank you note.
Coaches are like your second parents. They do everything they can to mold your skills into a better form. Trainers treat you as their child, especially when they build you up to be more assertive and competitive.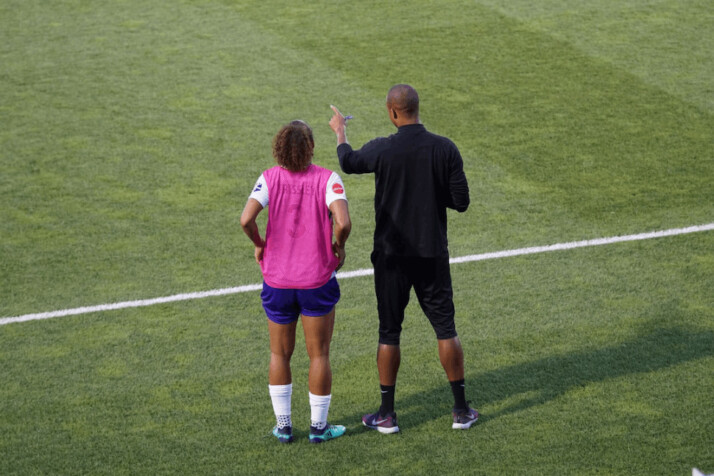 This article will teach you how to write a coach thank you note. Discover a few hacks on making one. You will also read an example below.
Thanking Your Coach
You are inspired, trained, and helped by your coach. The sacrifices they make to make your team stronger and more competitive is no easy task.
Thanking them might seem to become the simplest form of saying that you appreciate their efforts for you and your team. Coaches might sometimes sound strict, but they only want one thing for you: success.
You write a thank you note for your coach because you believe they deserve such appreciation. Your message intends to express how they have changed your life by spending their time training you.
It is a simple gesture of appreciation for their time and dedication to become great coaches. You could not have achieved anything without your coach's impact, influence, and encouragement.
Believing in you is one of the greatest strengths of your coach. It helped you grow and continually taught you how to become a good player from time to time.
You and your team should thank your coach as often as possible. The team could have never improved without your coach.
3 Things to Remember on Writing a Coach Thank You Note
Your coach is the best person that believes in your hard work. The support coming from your coach made you the achiever you are today.
Your team might be wondering how to surprise your coach this Christmas or your team's championship celebration. One of the things you can give your coach is a thank you note that intends to send them best wishes.
However, it is never easy to make one. That is why you should set yourself to read the guide below!
Check out the three things to remember on writing a coach thank you note!
Show Sincerity
A way to show your thankfulness for your coach is by showing sincerity through your note. Tell them that they are the best person you have ever met in your life.
Remind your coach of how great they are. Tell your coach how he was able to make you the best player in your field.
Recount the best memories you had with your coach and the team. That way, you can share with your coach that you remember everything about them and your team.
Express Your Thankfulness
Next, thank your coach the best you can. Thank them for their hard work in making you the best player in your field.
Tell your coach that you thank them for their help in improving your life and their other contributions as your coach. Inform them through your message that you will never forget their actual role in your life.
Thank your coach for the fantastic motivation they gave you as a mentor. Encourage your coach about life in the manner they encouraged you before.
Honor Your Coach
Lastly, honor your coach. You can do this in the last part of your letter.
Tell your coach how much you thank them for the training they administered for you. Remind yourself of your coach's teachings and how these things changed your life.
Honor your coach by recognizing their significant help in training you to become the best player you are now. Thank your coach for their guidance, hard work, and how they have taught you about life until now.
Coach Thank You Note Example
Dear Coach,
Good day!
I want to write this letter to take advantage of the season break.
We want to thank you for all the motivation you gave to this team. Your way of motivating us with your awesome quotes pushes us never to give up.
You help us achieve our dreams of becoming great players in the future and motivate us to win. Through this message, we would like to reach out to our thanks for your efforts this season.
You are our dear coach, and we would like you to receive our thanks. We will never leave you because you have become a close friend to us all.
Thank you for doing your job so much that your coaching becomes a reflective session for us. Your love for us and the style we play pushes us to listen to your coaching always.
We know that you deserve all the thanks in the world. You are the best sports teacher we could ever have.
We know that this year, we will dominate the sport again through the way you transform kids into professional players. Tomorrow, we will bring the game to you with a "W."
You are right when you said, "The game is just a matter of minutes. No words can describe the feelings you will endure. If you are thinking of a word, then spit it out!"
Your words will always be a lesson to us.
Thank you.
Conclusion
Creating a "thank you" letter for your coach is one of the noblest things you can do for them. It will mean everything to them as they read your sweet, heartwarming message.
Remember to show sincerity to them as if you are saying "thank you" personally. Also, express your thankfulness so that you will touch their hearts.
Lastly, honor your coach by recounting the teachings they taught you.
Explore All
Thank You Email Articles