Thank you emails are like welcome mats that get opened the most. An email template for thank you will vary based on the recipient. But the purpose remains the same that is to convey your gratitude for someone's time, effort, or service.
Thank you emails are one of the most effective ways of showing appreciation for the time you've spent developing a relationship with someone. We have a creative guide to help you craft a thank you email for your customer, employer, or colleague.
What Is a Thank You Email?
A thank you email is a clear representation of your business values and professional etiquette. This email is sent to maintain good relations with coworkers, clients, and stakeholders.
Establishing positive work relationships can help progress your career, build your brand's reputation, and expand your email list.
You may need to respond quickly and say thank you when you engage with a customer or have a successful meeting with team members. Whatever the reason may be, a thank you email is a polite gesture to acknowledge every action and show appreciation to the recipient.
Why Is an Email Template for Thank You Important?
An email template for thank you is important because it will give you a general idea of how you want to approach the email. It shows how to word it in a way that does not sound too generic. Using a pre-written template will likely save you time.
Moreover, you can tailor the letter to add a personal touch and make it sound completely unique. An email template will help you write an effective thank you email without starting from scratch.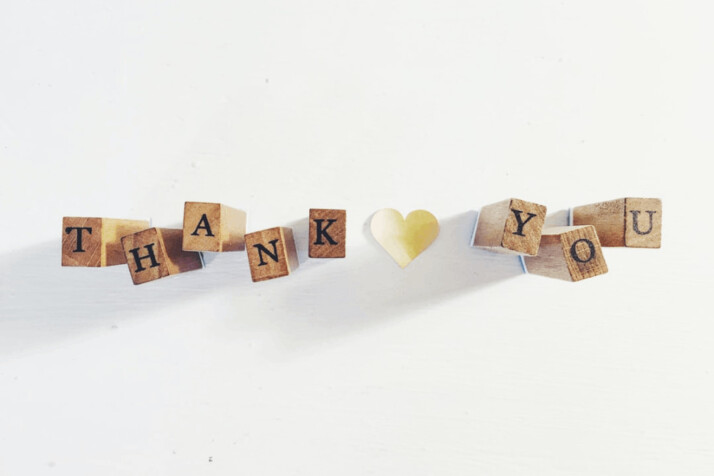 Key Tips to Write an Effective Thank You Letter
The first thing to remember when writing your letter would be to take your time and never rush it. You need to be certain that you have conveyed your gratitude in the most effective manner possible.
Make sure to write your letter eloquently and include all the necessary details. Here are some tips to keep in mind while writing a thank you letter.
1. Always Send a Thank You Email
You should send a thank-you letter for a job interview follow-up, an internship, a business client, and any other situation where you received assistance. Expressing your gratitude with a thank you email can demonstrate your professionalism.
2. Decide on the Format
Some people write handwritten letters, while others type out letters and send them via email. Some formal businesses, like legal and accounting companies, could prefer a classic handwritten message.
A handwritten note could give it a personal touch. But consider the company culture while deciding on the format of the letter.
3. Send the Letter As Soon As Possible
Your thank you letter needs to be sent as soon as possible. This is especially true for interview follow-up emails or letters. You would want to remind the employer why you're an ideal fit and reaffirm your interest before the interviewer makes a decision.
4. Keep It Short & Concise
Sentences should be short and concise. A letter should not exceed one page. Keep it to a specific subject with relevant information. You don't want to write a 2,000-word-long letter to say thank you.
5. Reiterate You Qualifications
If this is a letter of appreciation for an interview, take this opportunity to remind the employer of your qualifications. Remind them of something you talked about in the interview or give them some new details you overlooked. This is your last chance to make a good impression.
6. Proofread Your Letter
Proofreading ensures that you've put your best foot forward. It makes it easy for the recipient to see that you put great care and effort into your letter. Make sure to carefully proofread your letter. All of your correspondence should appear polished and professional.
Conclusion
To conclude, the best way to write a thank you email template is to first understand the format and what you want to accomplish.
Whether you want to thank the interviewer, a client, or a colleague, make sure the letter sounds polite and conveys your sincere gratitude. This article explains the importance of a thank you email and provides tips for writing one effectively.
Explore All
Thank You Email Articles