Graduating from school, college, or university is a special day in everyone's life and an important milestone. But make sure to write sweet graduation thank you message to parents to express your gratitude for everything they did for you.
The success of every graduate is not only a result of their own hard work. It also stems from parents' consistent support, love, and guidance throughout life. So, we have curated a list of sweet thank you message to show appreciation to parents on your graduation day.
Importance of a Graduation Thank You Message to Parents
One of the most important things for parents to know is that you appreciate and acknowledge their contributions to your life. That's why writing a thank you message to parents for graduation is imperative at this time of celebration. A heartfelt note can truly convey the gratitude you feel.
Graduating from college or high school is a big moment for you. It is a moment of fulfillment for you for your whole family. And when your special day is here, the celebration is incomplete without recognizing the wonderful guidance and sacrifice you received from your parents.
Saying thank you is a great way to show appreciation for your parents for contributing to such a special and life-changing day.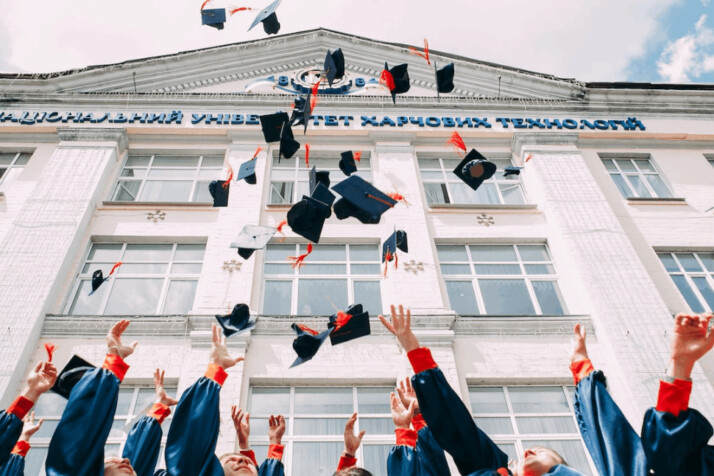 Best Thank You Notes to Parents for Graduation
Thanking parents for their constant support, encouragement, and guidance can make for the perfect appreciation post-graduation. Help your parents know how your life has changed for their sacrifice and dedication to giving you a proper education.
These sweet notes will be a true reminder of why they had to watch you grow up. Here are some of the sincere and genuine graduation thank you notes to parents:
Appreciative Graduation Thank You Notes to Parents
I truly appreciate all your love, support, and help throughout my high school years. I couldn't have done it without you. Your love and sacrifices will stay in my heart forever.
I can't find the right words to thank you for all your efforts, support, and love you have shown me. Thank you, mom and dad!
My beloved parents, this graduation is dedicated to you.This day in my life was only possible due to your love and hard work. Thank you for all your never-ending support to lead me to where I am today.
You are indeed the best parents. You have always served as my source of motivation and given me all I needed to achieve my goals. Thank you for all that you have done for me.
Thank you to my amazing parents for all the love and support throughout high school. Your wisdom and guidance have helped me to get this far in life and will help me continue on my path.
Thank you for being so supportive of me in my education. You never get tired of being there for fundraisers, school plays, science fairs, and sports. I appreciate how well you have been to me as I grew up to be a young man. Thank you for raising me, so I could make it to this day.
Words of Gratitude to Parents for Your Graduation
I want to express my gratitude for your unwavering support all these years of my university studies. You've motivated and inspired me to do my absolute best in school. I'm so grateful to have you both in my life, mom & dad!
You are the best parents anyone could ask for and the success of my graduation is all yours today. I cannot express my happiness in words today!
Thank you for instilling a strong passion for learning in me and for doing everything possible to put me on the path to greatness.
It's hard to believe that my happiest moment has finally come. Without you in my life, Mom and Dad, I would not be where I am today. I feel so good, and words cannot express how much your guidance really means to me.
You are where I found peace of mind, zest, and inspiration for life. Thanks to my dear parents for always loving and supporting me!
You have encouraged and motivated me throughout my undergraduate days. I can't tell how much your words have meant to me. I'm so grateful for your help and guidance. My sincere gratitude to the best parents ever.
Conclusion
Before you leave for college, let your parents know you're grateful for all the effort they put in to earn you a degree. Also, mention how excited you are to start your life's newest chapter.
To thank parents in a thoughtful and meaningful way, write a letter of gratitude for everything they did for you. This article lists the best graduation thank you notes to parents to reflect your thoughts and emotions.
Explore All
Thank You Email Articles