Are you pressured to find the perfect holiday thank you message to boss? Finding appropriate holiday greetings for the boss can be challenging.
Holidays are for socializing and sharing goodies, including thank you notes. With that in mind, you want to ensure your holiday thank you message to boss is concise and to the point.
We know it can be challenging to find the appropriate words to express your gratitude to your boss at Christmas. We've compiled a list of some of the most fantastic holiday greetings for your boss. Read on!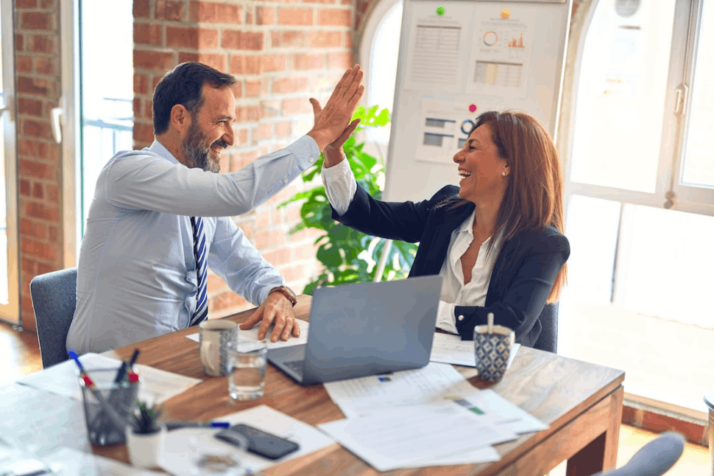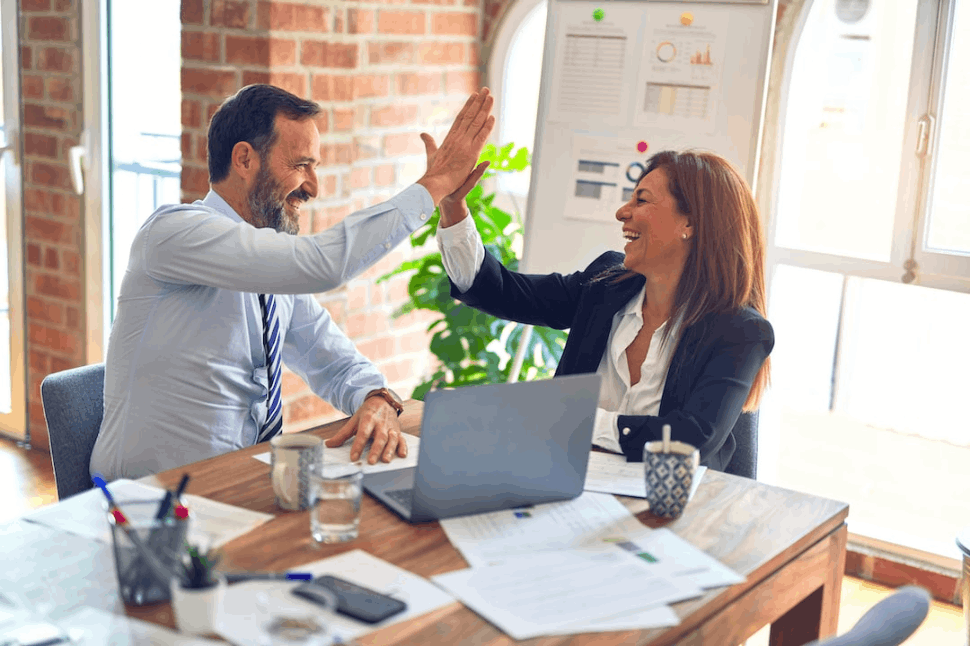 What are Holidays?
We all know holidays exist, but not everyone truly understands what they are and the importance they hold. Sabbath observances and annual gift-giving celebrations are two examples of what we mean by "holidays."
The human element that is sorely lacking in our coverage of current events and popular tourist destinations is restored during holidays.
Now that you know what holidays are, see our recommendations for holiday greetings specifically for your boss and superiors.
Warm and Hearty Holiday Messages to Boss
These holiday messages to your boss are not the traditional kind of messages. These messages are guaranteed to put some smiles on your boss's face this holiday season!
Merry Christmas! Thank you for making the last year of work so enjoyable. You make the office an enjoyable place. Have a great Christmas.
Merry Christmas and a Happy New Year! I feel lucky to have a boss like you, and I am looking forward to the coming year and getting stuck back into work!
Wishing you and your whole family a great Christmas. I'm fortunate to have such a supportive boss.
Thank you for such vital leadership over the last year. I don't know where the company would be without you. You've earned a relaxing and wonderful Christmas surrounded by friends and family. Enjoy!
The best gift I got this Christmas? Having you as a boss! Merry Christmas.
Happy holidays to a boss that is as fair as they are fun. Have a great Christmas.
Merry Christmas to a boss who's not just 'that guy in charge' but an excellent friend. A happy holidays and new year to you and your family.
After the amount of work we've had, no one deserves a better and more relaxing Christmas than you! Enjoy the holidays.
Best Holiday Thank You Message to Boss
Writing a well-written holiday message to your boss is one of the best holiday traditions. Here are some ideas for what to say!
Merry Christmas and a Happy New Year! It's been a joy working for you and I look forward to many more great experiences in the coming year.
I've witnessed your dedication firsthand, and it's inspiring. Thank you for all you do. Have a wonderful Christmas.
Best wishes and a Happy New Year boss, from my family to yours
I am grateful to have a manager who has given me as much time as I need to settle in. Thank you, and have a Happy Christmas!
Having a boss as excellent as you is a gift that keeps on giving. I hope you enjoy a lovely Christmas with friends and family by your side.
Merry Christmas boss! You've worked hard. I hope you can relax and enjoy the holidays and that there won't be much work waiting for you when you return!
Having someone who leads and inspires as you do makes work much more enjoyable. I can't wait to return after the holidays and get stuck! Merry Christmas.
All my best wishes for a fantastic Christmas to you and your family
Let's enjoy the holiday season and try not to think of work for a little while! I know that's easy for me to say, I'm not the boss! Merry Christmas.
After a year of ups and downs, we've weathered those storms with you at the helm. Your leadership is invaluable, and I look forward to more success with you in charge. Have a wonderful Christmas.
Special Holiday Greetings and Notes to your Boss
The holiday season is a time for giving thanks and sending heartfelt messages to your boss, family, friends, and boss. Make it worthwhile with these special messages.
I feel like one of the elves, and you're Santa Claus! The jolly guy in charge! Happy Christmas boss.
You have been such a fantastic leader and mentor to me. I am so grateful for all your help and knowledge. Have a wonderful Christmas and New Year.
I have a fantastic family at home to celebrate Christmas and a work family that means so much to me. As our boss, you are the glue that holds it all together. I appreciate you. Merry Christmas and a Happy New Year.
Happy Holidays boss! Your commitment is unwavering, making you such a good leader. Christmas is the time for enjoying yourself with good food, friends, and the best of times.
Season's greetings and my best wishes for a joy-filled Christmas for you and your family
Seeing the work and effort, you have put in over the last year – you have earned a long Christmas break and lots of presents! I hope all your Christmas dreams come true.
Merry Christmas to a manager that keeps us in line but is always fair!
Every day in the office with you is like all my Christmases come at once! Ok, maybe that's a slight exaggeration, but you're still great! Happy Christmas.
Merry Christmas to the best boss I could have ever asked for
May you have a happy and joyous Christmas surrounded by friends and family. Let's rest now, as we'll be back working soon enough.
Final Words
The best holiday thank you message to boss will be personal, heartfelt, and specific to your relationship with your boss.
Explore All
Thank You Email Articles