Bring out the holiday cheer with a great holiday thank you message for your loved ones! There's always just something really special about the holidays. The streets are beautifully decorated, the lights are sparkling, and the weather is cold and crisp. It's the perfect time to warm the hearts of the people who made your year better.
To help you express gratitude to them for their kindness and generosity, we've gathered some of the best thank you messages. These are all made to fit the holiday spirit of joy and love.
Why Send Out Holiday Thank You Messages?
If you've been on the receiving end of someone's generosity, it's only fit to send them a thank you message that acknowledges it. Tell them how much you appreciate the holiday gifts or greetings they sent you.
Make it a point to send out your messages of thanks along with your season greetings during the holiday. A thank you message may seem like such a simple gesture, but it can mean multitudes when written with sincerity and love. It will make your recipient feel valued and strengthen your relationship with them.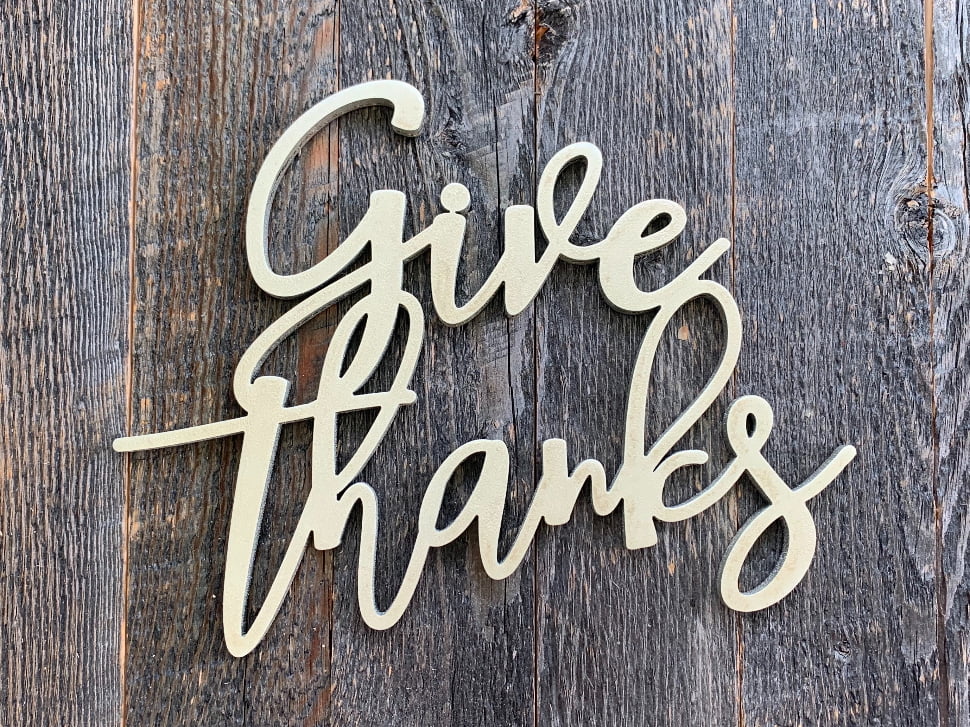 What Do You Write in a Thank-You Card for Christmas?
There's no need to sound too formal in your holiday thank you message. Start your message by thanking your recipient for their generosity and kindness. Try to be specific with what you're thankful for, whether it's a gift, a holiday card, or just their genuine love and friendship.
Use your words to express how much their kindness meant to you. And don't forget to wish them a very happy holiday! Check out the messages in the next section to get more ideas on what to write on your card.
Best Holiday Thank You Message
Thank You Message for Gifts
May you have a wonderful Holiday! Thank you for sending over this wonderful gift for Christmas. I truly appreciate it.
I can't believe you went through all the trouble to get me such an amazing gift. You are truly an amazing, thoughtful and generous person. Have a joyful Holiday!
You must be Santa because you knew just what I wanted this Christmas. Thank you for making all of my Christmas wishes come true!
Thank you for your thoughtful Christmas card. It brought a smile to my face.Wishing you a wonderful Christmas day and a healthy, happy year.
Happy Holidays! We all loved your presents. Thank you for taking the time to get us such nice gifts.
Messages to Thank Someone for Coming Over
Have a Merry Christmas! We're delighted to have you with us. And we're excited to spend more time together with you.
We are so happy that you came to celebrate the holidays with us. It was so nice catching up with you. May our good wishes follow you home.
Thank you for having Christmas dinner at our house. You made the perfect addition to our family. Have a Merry Christmas!
I'm so glad you could come to celebrate the festive season with us. We look forward to spending more time with you. Have a happy holiday!
Have a happy Christmas! We really enjoyed your company. And we're excited to have you over again next time.
Sweet Appreciation Messages
I wish you a great holiday and a happy New Year. Thank you for blessing me with your kindness and friendship all year long.
Happy Holidays to you and your family! The holidays won't be complete without thanking you for your love and support. I greatly appreciate your friendship.
I wish you a happy holiday! You have been my absolute best friend through the good and bad times. Thank you.
I appreciate everything that you do for us. You are the most thoughtful person in the world. And I hope you have the best Christmas ever!
Final Words
The holidays are a season of giving thanks and spreading love. So what better time to make the people you love feel valued and appreciated than during this holiday season? Give them the gift of gratitude using the messages in this article.
Explore All
Thank You Email Articles