Yes, Thanksgiving is a time for eating, but let's not overlook its other primary idea of gratitude. This is the ideal opportunity to express your gratitude for the amazing individuals in your life! This holiday season, think about taking a few minutes to write your favorite folks a
Thanksgiving greeting to express your gratitude. Even with all the bad things happening to us these days, we still have too much to be thankful for.
This is the reaseon why we created this guide on how to write a Thanksgiving message so that you can show your gratitude in style! Get your pens, papers, keyboards and carving knives ready because we are going deep!
Why Write a Thanksgiving Message to Friends and Family?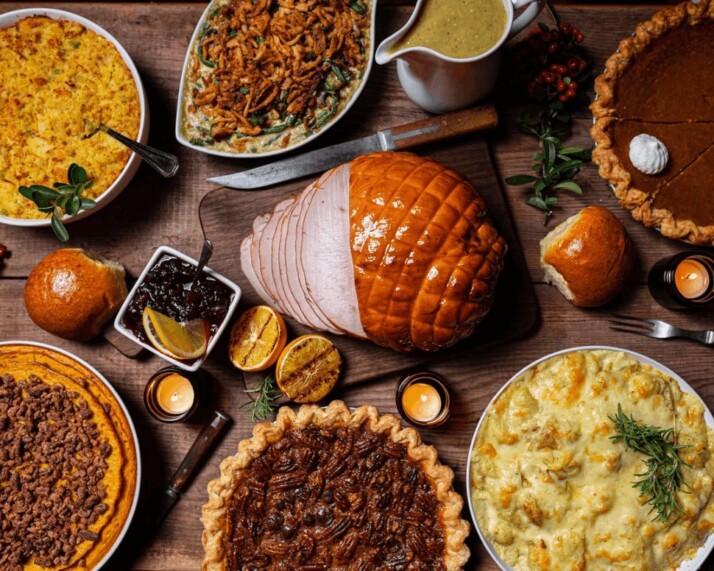 Thanksgiving is a time to pause and give thanks for everything that keeps us alive, sustains us, and provides for us. The winter holidays are often a flurry of delicious food, family get-togethers, and occasionally a little well-intentioned chaos.
Thanksgiving not only brings us delicious food and homes decorated with cozy autumnal touches. However, it also presents an extraordinary chance to spend time with the people who add meaning to our lives.
Your holiday gathering might resemble a traditional turkey and cider feast or involve something a little different. Whatever we serve up, this cozy holiday is a time to thank the friends and family who have made a difference in our lives.
The most significant component of any holiday is always about the people. It has become more challenging to attend Thanksgiving dinner in recent years.
Many of us have taken advantage of this opportunity to establish new rituals, such as more private gatherings.
We need to send Thanksgiving greetings and messages to friends and family more than ever. Why? Because we can't always have everyone we love at the table. By sending a card on Thanksgiving, you can express gratitude to friends, family, and coworkers for being in your life.
Receiving a physical token of your love and gratitude for them will mean so much. Especially for those family members who live far away or cannot join you for Thanksgiving this year.
How To Write a Thanksgiving Message?
In fact, Thanksgiving unites us and invites us to consider our blessings, making Thanksgiving one of the most significant holidays in our lives. You're probably also considering how grateful you are for the people in your life. Even if what you're most thankful for this year is something you've achieved for yourself, something material, or something completely unrelated.
We frequently reflect on the most significant individuals in our lives during this time of year, especially as we spend time with them. We love to send Thanksgiving cards! They are a nice way to express our gratitude and reflections, regardless of whether you can spend the day with family or friends.
Examples of Thanksgiving Messages
You are at the top of my list of things to be thankful for this year out of all the things. I wish you a joyous holiday brimming with the season's spirit and warmth.
We wish you a joyous Thanksgiving full of love, a bright future in your thoughts, and an attitude of gratitude in your heart. Everyone has a happy Thanksgiving!
Let's toast the holiday! May you wallow in the warm glimmer of autumn as you celebrate the holiday with family and friends.
I'm happy and grateful to have a friend like you, and I appreciate everything you do for me. I sincerely hope you enjoy your Thanksgiving and the upcoming holidays!
Enjoy your Thanksgiving! I hope that from morning until night, everything you do today brings you happiness. I sincerely hope that everything about your holiday season is lovely.
Happy Thanksgiving! I hope you and your family have a wonderful Thanksgiving Day, and I send my best wishes to my amazing friend!
I wish you a happy Thanksgiving with all your favorite foods and loved ones.
Don't worry about counting your calories today; just be grateful. Happy Thanksgiving and God bless you!
We wish you a happy and exciting Thanksgiving! Unless you want to take a nap during those few hours.
Thanksgiving is a moment to pause and express gratitude to those who make our lives better. Although there are many things for which I am grateful, you are the main one.
Happy Thanksgiving! Thank you very much for being one of the many blessings in my life.
Today is a day to express gratitude, reflect on the good times, and embrace those who make our lives richer. I have a lot to be grateful for, but you are the thing I am most thankful for.
Final Words
Writing a thank you message for Thanksgiving can be tough. You might still be thinking well, how to write a thanksgiving message, then? If you're having a tough time coming up with something, try using a thank you message generator. These online tools create unique messages for you, so all you have to do is sign your name. Take a look at our message generator at INK to start today!
Explore All
Thank You Email Articles