Sending a thank-you note is a gesture that never goes unnoticed. As an intern at a company, you'll want to build your professional network and establish relationships that will impact your career. Sending an intern thank you letter to the company at the end of your internship can set you up for future opportunities.
Thank you letters are crucial to building relationships. They make a lasting impact on your future career opportunities and jobs. Your thank-you letter should be thoughtful.
Express gratitude to the company for the opportunity, and mention how they helped you lay the groundwork for a fantastic career. This guide discusses the steps for writing an intern thank-you letter that leaves a lasting impression.
Why You Should Send A Post-Internship Letter
An internship is an excellent opportunity to gain valuable experience and skills for your resume. It also allows you to build your professional network and establish new contacts that may lead to future opportunities.
You receive support and guidance from your supervisor, teammates, other employees, and company leaders during your internship. Sending a post-internship letter to these individuals is an excellent way to express your gratitude.
A thank-you letter following your internship is essential for several reasons. First, it's polite. It tells the company that you appreciate the opportunity and the experience you've gained. Second, the thank-you letter is vital for maintaining good relations with your supervisor, and they'll gladly recommend you for future opportunities.
If you loved working at the company, you might be hoping to get a call back for a full-time job in the future. A thank-you letter is an excellent way to let them know how great it was. And give them some good reasons to keep you in mind for future opportunities.
How to Write An Intern Thank You Letter
You might be thinking of the best way to thank the company you interned with. You'll want to tell them how much you learned and enjoyed the experience. You should be able to summarize the general highlights of your internship and how your experience is valuable in your letter.
Here's how to write a compelling internship thank-you letter.
Choose A Medium
Before you draft your letter, decide how you will send the letter – whether via email, handwritten, or note card. Email is a fast, convenient way to send a thank-you letter — but it might be too easy to overlook a personal touch. To make your letter more unique, you can write it by hand. You may decide to hand it in person, mail it or leave it at their desk.
Address Your Letter
You can include your contact information, like your name, email address, and phone number at the top of your thank-you letter. This helps you stay connected with the people you worked with during your internship. You can also put your current date, company name, or contact info of the recipient. You don't need to include these details at the top of your letter if you send it by email.
Express Your Sincere Thanks.
Begin your letter by expressing your sincere gratitude to the person for their guidance and help. If you're sending separate letters to multiple individuals, ensure that each letter you write is unique and highlights your experiences with each person.
Discuss what you gained from the experience
Give details of what you're thankful for. Highlight the experience you've gained from the internship and say how you now have a new perspective on your career and life. You can also discuss how significant you felt the experience was to your long-term goals. Mention projects you worked on that were gratifying and deepened your understanding of the industry.
Let them know you'd like to keep in touch
Express your interest in staying connected. You may provide your email address, phone number, and social media information. If you're looking for a hire at the company, mention how you enjoyed your experience and express interest in a full-time position.
End your letter
Say, thank you again and end your letter with a professional sign-off such as "Best regards." You may provide a handwritten signature at the end if you're mailing your letter to the person. Otherwise, type in your first and last name at the end of the email.
Intern Thank You Letter Templates
Handwritten or typed letter template
First name, Last name
Phone number, Email address
City, State
Date, Company name.
Dear [recipient's name],
Thank you for the opportunity at [company name]. It was a great experience that helped me confirm my interest in pursuing a career in [job title].
I was able to [highlight experiences you gained] during the [type of internship]. It was rewarding to [explain why a particular experience was significant]. I learned a lot from your advice and experience during my training. You showed confidence in my abilities by selecting me for this internship, and I sincerely appreciate it.
Please extend my sincere thanks to [specific team on which you worked]. I'd be happy to stay in touch with you through a work-related social media platform. I hope I can talk to you about my career in [industry] after graduation.
Please contact me if [company name] ever needs my assistance.
[Complimentary close],
[Signature]
Email letter template
Dear recipient's name],
I want to say my thanks for your supervision and guidance during my internship. I've learned much about [industry name] and have made lifelong friends in the [company name] team. It was exciting working with you, and I loved being part of such a great team.
Working on different projects allowed me to [highlight a positive result or experience]. I'm very grateful that you [describe the recipient's impact and explain why it was important]. Your leadership taught me [share something valuable you learned from the experience]. You and the team were helpful, supportive, and welcoming throughout my internship.
Please extend my sincere gratitude to [the team name]. I'd love to keep in touch with you, and I'll probably meet again soon. Thank you for a great internship year.
[Complimentary close], [Name]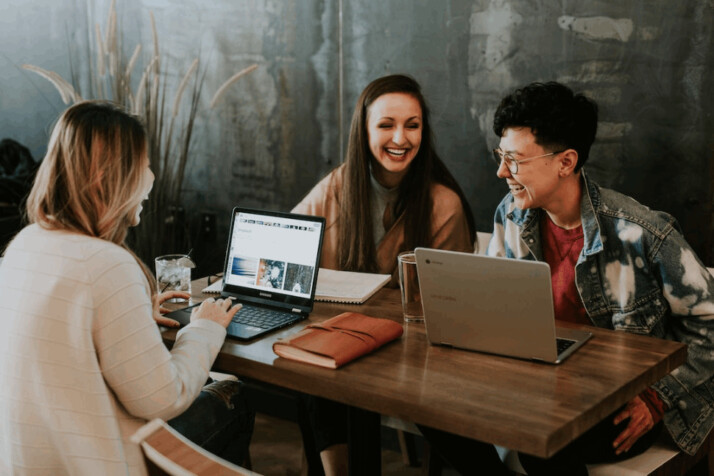 Wrapping Up
Whether your internship lasted a few weeks or a few months, it's always a nice gesture to reach out with a note of gratitude. Show your appreciation for the help and guidance you received, and mention the experience you gained.
An intern thank you letter creates a good impression of you and fosters your relationship with your supervisor and other employees. It also makes a lasting impact on your future career opportunities. Your letter should be thoughtful and avoid the general and impersonal tone of the formal letter.
Explore All
Thank You Email Articles