In an internal interview thank you email, you should express your gratitude to the interviewer.
After an interview, most candidates will send a thank-you note or email to the hiring manager to show their appreciation. You can use the email to thank the manager for stopping by, share your excitement concerning the interview, and future opportunities.
This article discusses tips, importance, and templates for an internal interview thank you email.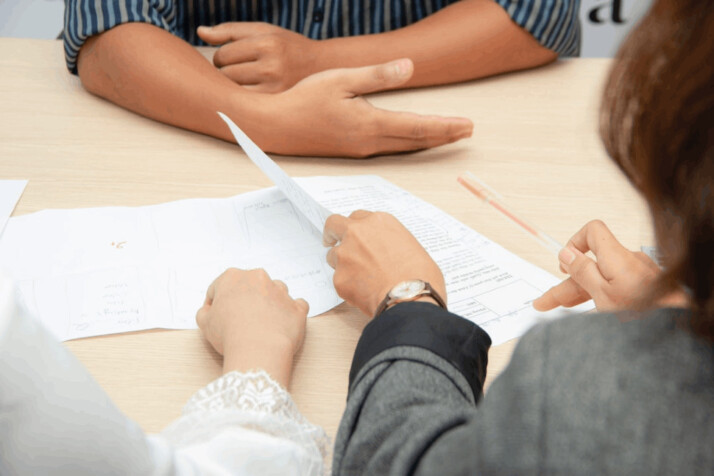 What Is an Internal Interview?
During an internal interview, an organization seeks to assess its employees' performance and identify opportunities within the organization.
The purpose is for the organization to evaluate the employee's potential and performance. If a candidate is selected for one of the opportunities, the organization will make a formal announcement to the employee.
An organization will use a more conversational approach than a more "formal" interview in an internal interview. This type of interview allows the interviewer to use more casual language when asking questions.
It leads to a more open, relaxed environment for the candidate. An internal interview often occurs between the hiring manager and the employee.
Importance of an Internal Interview Thank You Email
Applying to a company begins with a systematic, formal process of interviewing, sorting, and selecting the best and most qualified candidates.
The thank you email is a practical way to acknowledge the interview's importance quickly. It is also a fantastic way to humanize your application as it reminds the company of the participant's importance to them.
Reiterate in the letter your interest in the position. Also, explain failures or weaknesses that may have given away an accurate picture of your qualifications. It is your last chance to sell yourself as the ideal candidate.
Tips for Writing an Internal Interview Thank You Email
After you have finished an internal interview, it is essential to thank the interviewers. Even if the interview didn't go well, it is essential to thank the interviewer for their time. Here are some tips on how to send an email following an internal interview.
1. Pick a Greeting
Greetings are a great way to kick off an email. The hiring manager's level of familiarity with you will determine how formal you need to be in your cover letter.
If you are applying for a position within your present organization, you probably know the person that will interview you.
In this instance, you can address the person with the usual forms of address and honorifics you employ when conversing with anyone else.
You should be formal and professional in your greeting if you meet with someone outside your department for an interview.
2. Express Gratitude
The hiring manager deserves to acknowledgement for meeting with you in the first line of the email after the greeting.
Your history with the company and the position you are applying for will determine how formal you need to be.
3. Review Your Credentials
After you've thanked the interviewer, you might go over a quick summary of your best selling points by highlighting your education, experience, and skills.
Since you previously reviewed your qualifications with the hiring manager during the interview, this summary needs to be a phrase or two. It's just a friendly reminder for the hiring manager to keep in mind while reviewing resumes.
4. Express Your Dedication
If you're applying within the company, feel free to brag about how long you've been with the firm. Also, reiterate how much you love working there.
Remind the hiring manager that you are already familiar with the company's operations. Tell them you can pick up the new responsibilities far faster than an outside candidate.
5. Request an Immediate Response
Put a call to action at the end of the email's main content. You need to encourage them to start talking to you. You might end with a question, a statement stating you look forward to future meetings or any other response.
6. Tone of Closing
The final sentence of your email should be just as polished as the rest of your business correspondence. The closing tone should correspond with the greeting formality and the nature of your relationship with the receiver.
7. Concise Subject Line
Thank you emails should have brief, informative subject lines. The potential employer can see the purpose of the email before even opening it. A simple "Thank you for meeting with me yesterday" could work.
Internal Interview: Thank You Email Template
A straightforward and sincere "thank you" email following an interview is a great way to set yourself apart from the competition. Make use of this sample thank-you email for an internal interview to help you write your own after a successful promotion interview:
Subject: Thank you for your time
Dear [hiring manager],
Thank you for taking the time to speak with me regarding the [particular role]. I liked discussing the opportunity with you.
As you are aware, I have [X] years of experience in [industry], with expertise in [first skill, second skill, and third skill]. I am up to the challenge that [job] would present and welcome this new opportunity.
I've been a devoted employee of [organization] for [number of years]. I feel entirely at home here. The [first positive company attribute, second and third positive company attribute] make this a fantastic place to work.
Please let me know if you require any additional information from me to form an opinion on the position. I look forward to our next meeting.
Sincerely,
[Name]
Conclusion
An internal interview thank you emaildemonstrates your appreciation for the opportunity and offers your continued availability to be considered in the future. Be sure to leave the interviewer with your best impression!
Explore All
Thank You Email Articles