Showing appreciation is a simple way to nurture relationships and brighten someone's day. One of the best ways to do this is through letters of gratitude and appreciation.
In this article, you'll learn the importance of gratitude letters and the steps for writing them. Let's begin by understanding what they are and how they impact businesses.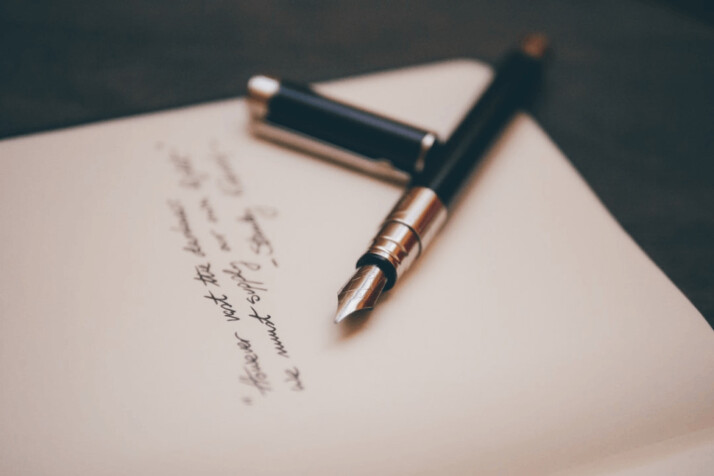 What are Gratitude Letters?
Gratitude letters are short notes that express appreciation for someone's actions. They are a way to convey that we value something. Those who are grateful for the things they enjoy are less likely to take them for granted.
Moreover, expressing gratitude makes us proactive in life, and we actively choose to celebrate good things instead of merely reacting to them. Gratitude letters are also a way to nurture our relationships with people. They are important for maintaining good relationships, and they encourage continuous support.
The Importance of Gratitude Letters in the Workplace
Let's be honest. There are many times that work becomes tiring. Between facing strict deadlines, daunting tasks, and dealing with personal stress, work can take a toll on anyone. It takes a significant effort to maintain a professional office environment.
Gratitude letters help us shift our focus from the negative aspects of work to the positive. They are gentle reminders that every team member has an important role to fill and that they do meaningful work.
People who feel appreciated are very likely to retain a positive work attitude and are likely to commit to their tasks. Gratitude letters are inspirational to all, even to those who aren't recipients.
They show team members that the company they work for knows how to appreciate their efforts. These letters can inspire others to do better, and it's helpful in maintaining and improving workplace morale. Gratitude letters are simple to make and easy to send, but the positivity they create for your business is valuable.
Writing Letters of Gratitude and Appreciation
Writing anything can be challenging without a clear purpose and structure. Anything from personal letters to legal documents must have a clear objective.
In the case of gratitude letters, writers must focus on expressing their appreciation for the recipient. This applies to all contexts, be they work-related or not.
Here are some tips to guide you in structuring your message.
Start with a "Thank You" Statement
Starting with a thank-you statement grabs the attention of your audience and lets them know your letter's context. You'll want the recipient to feel special the moment they open your letter. Make sure to personalize the letter. Always include their name. Use simple statements like:
Thank you for your hard work and patience in raising me.
We appreciate your commitment to the job and how you consistently meet company goals.
Thank you for showing exemplary leadership and modeling great behavior to others. You are an asset to this company.
Dear Jess, you are a kind person with a good heart. Thank you for giving me a home and for treating me like a son. I will always remember you.
My family thanks you for being such a good friend these past years. We are thankful for all the times you helped us build a future.
Thank you for sending me such a lovely gift. I've wanted this for the longest time, and I really appreciate the lengths you'd go to make me happy. Words fail to express how much you mean to me.
I sincerely thank you for the opportunity to build a career at your company.
You are the reason my heart is happy. Thank you so much for all you do for me.
Describe Their Contribution
It's important to describe what you feel and think about how they contributed to your life or project. This is a nice way to make your thank-you letter more meaningful. It's a way to show them that their specific actions really made a difference.
Make sure that your descriptions are brief and concrete. Be specific and limit it to 300 words.
[Optional] Read the Letter Aloud
If you're able to meet in person, you can deliver your letter in a more impactful way by reading it out loud. Make sure that the audience wants to hear what you have to say and that your delivery is tactful.
In Summary
Gratitude letters are an effective way to express your appreciation. They boost morale, and they encourage a continuation of good behavior. Keep our structure and writing tips in mind. It will help you master the craft of writing impactful gratitude letters.
Explore All
Thank You Email Articles