The most loving, sacrificing, forgiving, and caring person you'll ever meet in your life is your mother. So, be it a regular day or Mother's Day, never miss a chance to hold your mom tight and say a big "Thank You!" But celebrating your mom with a special Mother's Day thank you message will make her feel extra special.
You may not get to express your emotions for your mom every day. But on Mother's Day, make the time to say thank you to her for everything she does for you. Whether you need a wish for a post, card, or text, here's the best list to celebrate your mother for being your biggest fan.
Mothers Are the Perfect Role Models
Mothers play an important role in our lives and help give relativity to what family is. They nurture and feed, clothe and protect, and teach us about the world around us. Mothers are also inspiring figures who give us perspective — they have seen and done so much.
They are emotionally and physically invested in us, and they care deeply and unconditionally. Mother's Day is just the beginning of an anticipated heartfelt reminder of just how important they are to us.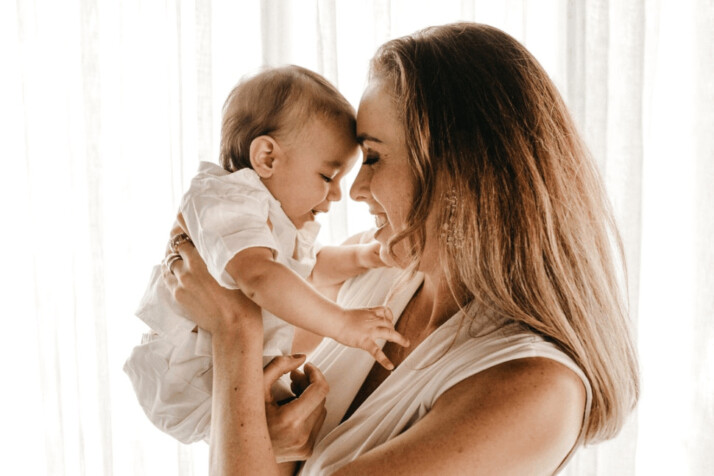 List of Mother's Day Thank You Message & Wishes
Your mother has a significant impact on your social, emotional, intellectual, and spiritual health. The best Mother's Day present you can offer is a handwritten message or card to let her know how much you value her presence.
Here are some personalized Mother's Day thank message ideas for you to express your love and gratitude:
Best Mother's Day Thank You Message Ideas
You deserve a Mother's Year considering the sacrifices you made for us. But for now, Happy Mother's Day!
On this great day, may you receive a hundredfold return for all the love you gave us!
Thank you for being the first and most influential role model in my life. You are everything I have in this world.
It's my time to tell you how fortunate and special I am to be blessed with a mother as caring and loving as you. Wish you a happy Mother's Day, Mom!
Happy Mother's Day to the superhero in my life and the person I go to for solutions to all my problems.
Thank You Quotes and Messages for Mothers
I feel so privileged and honored to have you in my life. I thank and appreciate you for being the kind, caring, and loving mother you are.
Thank you for being my guiding light, inspiring me, and always putting me first. I'm so thankful for everything.
I want to thank you for always giving me everything I need to live up to my potential.
Thank you for giving me all the necessary tools to succeed in life and constantly showering me with affection and love.
Never once have I not been happy that you are my mother. Thank you for all your love and lessons to help me succeed in life.
Mother's Day Wishes From Children
Thank you for being the first place my heart could call home, Mom.
Your smile brightens each day and makes it better than the last. Happy Mother's Day, Mom!
I'm grateful that you raised me to be the person I am today. I will forever remember everything you have done to help me reach my full potential. Happy Mother's Day!
Happy Mother's Day, my hero! I want to sincerely thank you for your unwavering love and support. Thank you for being the secret to my lifelong success.
Thank you for helping me to become an independent and successful person with good manners. You are the greatest Mom in the entire world, and I will always hold your head up high. Happy Mother's Day!
Conclusion
Mothers are special every day of the year, but that doesn't stop us from celebrating our moms on Mother's Day. Mothers are an incredible support system for their children!
We must show appreciation for how hard of a job they do as the perfect role model and thank them on this special occasion. This article outlines some amazing Mother's Day thank you message ideas to help you find the perfect words for your supermom!
Explore All
Thank You Email Articles