Finding the best words to say when people show their appreciation for you can be challenging. It feels great to be appreciated, and sometimes, there are totally no words to respond with. This article will teach you to have tocraft a heartfelt and professional reply to appreciation emails.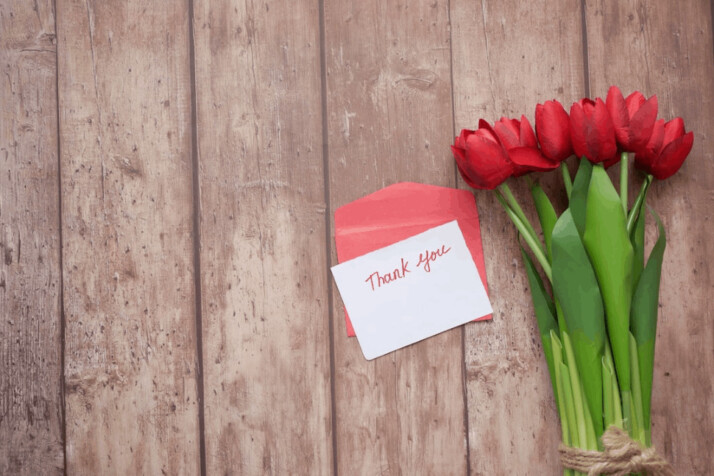 What are Appreciation Emails?
Appreciation emails are special emails written by a person who is appreciative of the work of a colleague. They express gratitude and praise. Writers can tailor appreciation emails to accommodate any occasion and person. There are many kinds of appreciation emails, and they all serve the same primary purpose — to show gratitude and to appreciate the actions and accomplishments of the recipient.
The Importance of Replying to Appreciation Emails
Gaining recognition can create a bit of pressure because of the fact that it may feel like you're obligated to respond. However, this doesn't mean that you can be lazy and ignore them. It just means that you should take the time to craft a response.
You can respond to most appreciation emails with a simple thank-you. But, there are some instances when it would be more appropriate to include a more original message to the person who recognized your efforts. This is especially true in a work setting.
A proper reply is a way to reciprocate the gratitude and improve relations with the person who sent the appreciation email. Appreciation emails are all about showing gratitude and recognizing a person's efforts. Replies to appreciation emails are all about acknowledging the sender's time and effort and nurturing a relationship.
Ways to Reply to Appreciation Emails
Appreciation email replies can be challenging to write because receiving gratitude and recognition from other people can sometimes leave us speechless. As long as you have a clear purpose and definite structure, you won't have much trouble crafting a proper reply.
The basic structure of your reply should include:
Acknowledgment – let the sender know you appreciate the recognition.
Thank-you statement – thank the sender for the opportunity to use your skills.
Project Significance – share some information on what the project meant to you.
The Promise of Continued Efforts – a quick statement that promises future collaborations.
This writing structure will help you stay on track with your reply. It will ensure you cover all the things you want to convey to your recipient. The next section showcases some examples.
Sample 1
Thanks for taking note of my efforts. I'm glad to be part of this company. I'm grateful that you've given me the opportunity to showcase my creativity and skill. I look forward to meeting with more clients in the near future. Thank you.
Sample 2
Dear Boss, it's wonderful to know our efforts are finally paying off. It was a team effort. We've been hard at work since launch. Thank you for providing support and good leadership. We hope to meet new milestones together in the years to come.
Sample 3
Thank you for taking the time to acknowledge my efforts for the business. I am incredibly proud of my job. The reward of your appreciation is one that I don't take lightly, and I thank you for recognizing it. I hope to follow this achievement with many others.
Sample 4
Thanks for recognizing the efforts of my team. We're glad we get to know your business and work with a team that provides support without question. Please let us know how we can better meet your needs. Thank you, Boss, for taking the time to write us a letter. We look forward to doing more work with you.
The Bottom Line
Crafting a proper reply to appreciation emails can require a lot of creativity. It's important to write a proper response to reflect the tone you want your appreciation to come across in an email.
These email responses are vital to maintaining employee morale and nurturing workspace relationships. It's also a way to practice your communication skills and to show good manners.
The best way to write any content is to follow a structure. This will allow you to respond with a well-written letter. Feel free to read this guide again if you need an idea for writing a reply to an appreciation email.
Explore All
Thank You Email Articles