Sending a thank-you letter after interviewing for a teaching position is a polite thing to do. A note of gratitude is a great way to reaffirm your skills and qualifications and reinforce your interest in working with the school. It also helps you demonstrate that you are suitable for the position. A teacher interview thank you email can be the difference between getting a job offer and a rejection mail.
A thank-you email to a prospective employer after a job interview is an excellent way to show that you're enthusiastic about the job. It's a subtle way to put yourself in the foremind of the recruiter. This guide discusses how you can write the perfect teacher interview thank-you email.
Why You Should Send A Teacher Interview Thank You Email
Sending your interviewer a thank-you email can help demonstrate your interest and enthusiasm for the teaching position.
By reiterating the unique contributions you plan to make to the school, you position yourself as the ideal candidate for the job. Thank-you emails help you make a good impression on your potential employer, which can go a long way in helping you land a job.
Since not every job candidate will send a note of gratitude, this letter sets you apart from other candidates. The interviewers might be having a hard time choosing between multiple candidates.
Your message of thanks puts you in their foreminds, increasing your chances of getting a job offer. It also helps you demonstrate excellent written communication skills, an essential requirement for many jobs.
How to Write A Great Teacher Interview Thank You Interview
Writing an effective teacher interview thank-you interview can be challenging. It helps to have some guidance. Here are the steps for drafting a compelling thank-you letter that will leave a lasting impression.
1. Express gratitude for the opportunity
Start your letter by expressing gratitude to the interviewer. Thank them for meeting with you to discuss the teaching position. This helps as it gives the recipient an idea of why you're writing.
2. Reiterate your interest in the position
Reaffirm your interest in the position and reiterate your desire to be a part of the school community. Mention a few things you learned about the school and what impressed you about the institution. Show your eagerness to get involved and demonstrate what you plan to contribute to the school's future.
3. Give examples of your educational or professional experiences.
Highlight some essential experiences you missed out on discussing during your interview. These experiences should be relevant to the position you're applying for and one that can give you an edge over the competition. This can help convey that you're a well-rounded individual and that your expertise will benefit the school.
4. Again, express gratitude for the opportunity to interview for the position.
Express your gratitude before you end the letter. This way, you remind the interviewer about your interest in the job and your appreciation for meeting with them. Use a statement that is slightly different from your initial statement of thanks.
5. Do some forward-looking
Positively conclude your letter by using a forward-looking statement. Statements like "I look forward to hearing from you." or "I hope to hear from you" help you close on a note of positivity.
6. Use a suitable closing salutation.
Some suitable closing salutations for a teacher interview thank-you letter are: "Sincerely," "Kind regards," and "Best." Add a signature, followed by your name. This makes your letter professional.
Tips for Writing The Perfect Teacher Interview Thank-You Letter
1. Write in a business format.
Your thank-you letter should be in a formal business format with no typos or grammatical errors. It should be well-organized and easy to read. The letter gives the potential employers an impression of you, so make it a good one.
2. Use an appropriate subject line.
Your email subject line should tell the employer what your letter contains at first glance. Keep it concise and to the point.
3. Include your contact details
Include your contact details at the top of your letter. Details like your phone number and email help the interviewer keep in touch if necessary.
4. Keep it concise.
Your letter should be one page long. Avoid overly-lengthy sentences and complex vocabulary. You don't want to bore the reader, so keep it short and to the point.
Teacher Interview Thank-you Letter Example
Nathan Davidson
nd@email.com 234-567-8901
September 8, 2022
Hilary Benson
Banff Elementary School
325 Squirrel St, Banff,
AB T1L 1K1, Canada
Dear Michelle Sanford,
I'm so glad you took the time to talk to me about the open teacher position at Banff Elementary School.
I'm inspired by the county's initiative to encourage young students to read. I've always been a big fan of books, and I'd love to participate in these efforts to inculcate the reading culture in students.
My bachelor's in early childhood education and working experience as a daycare assistant have taught me fundamental teaching skills. I have expertise in English as a Second Language, special education, and parenting. I am fully committed to providing the best possible care to the Banff County students.
It's been a pleasure to interview with you and be able to share my passion for teaching.
I'm looking forward to speaking with you again at your earliest convenience.
Sincerely,
Nathan Davidson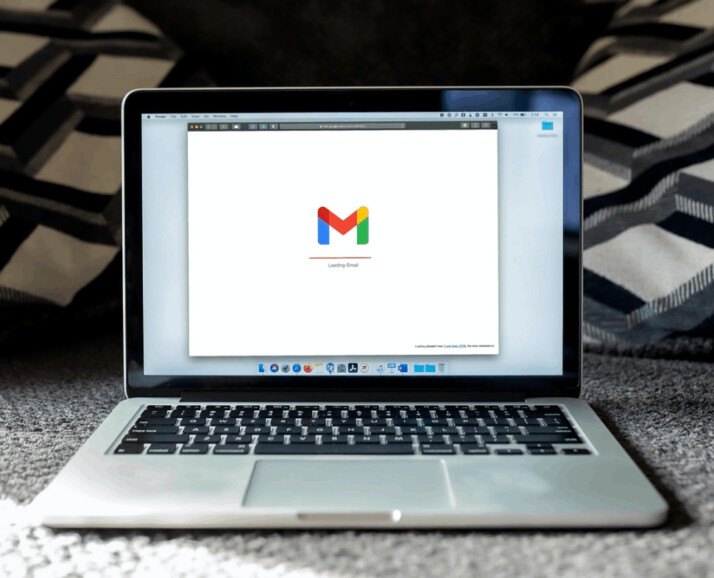 Final Words
Sending a thank-you email after interviewing for a teaching position is a professional courtesy. It shows the employer you respect the opportunity and the organization. Thank-you letters also help the employer gauge your interest in the job position. Get ahead of your game by sending out a personalized thank-you note that leaves a lasting impression.
Explore All
Thank You Email Articles