Bidding farewell is one of those difficult times at work when you have to say goodbye to your favorite person. In these emotional times, finding the right choice of words for a thank you and farewell message to colleagues can be challenging.
But you want to convey a relevant message while maintaining your composure and professionalism. A thank you or farewell message will make everyone in the company feel valued. It also shows that the organization held employees in high regard with strong company culture.
What Is the Importance of a Farewell Message?
Every one of these messages is about thanking the person for their service for the last time. They are purposeful and valuable and generally indicate that the sender has taken the time to properly acknowledge their time at this company.
A farewell message is a final thought you want to leave on your co-worker's mind when you part ways with them. The last thing you want to do is make them feel awkward or worried about how you'll connect with them in the future. So, you must give a formal closing and provide contact details for them to reach out at any time.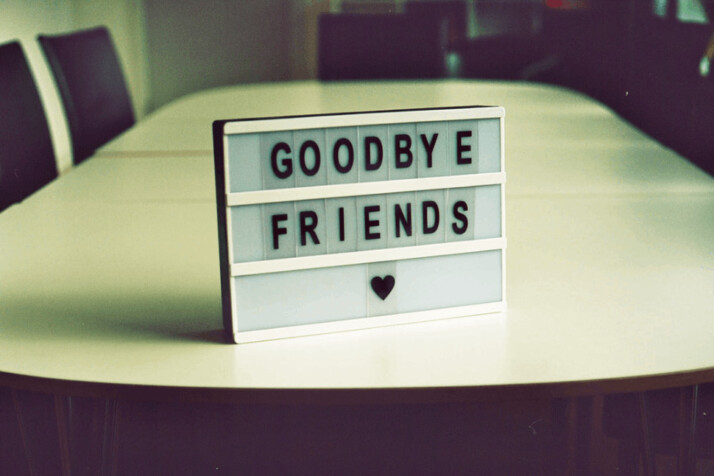 What to Include in Your Farewell Thank You Note
If you're planning on sending a farewell message to colleagues, there are a few conventions to follow. It's important that you mention all the major points of your career and what made your work so worthwhile. Below are a few suggestions on what to include in your final thank you and farewell message to colleagues:
Your last day date at work. This is for anyone working at the same location who wants to say farewell in person or respond to your message.
Where and what is your next job. People are always curious! But the choice is totally yours. Don't share the details if you're not comfortable talking about your next employment.
A descriptive email subject line. This will let your colleagues know why you're emailing them. The subject line could be like "Farewell and Best Wishes."
A thankful and thoughtful farewell message. The content could include statements like "I enjoyed working with you all," "Please stay in touch," or "Hope to cross paths with you again."
Include Contact information. Provide the detail only if you wish to keep in touch with others.
Best Thank You and Farewell Message to Colleagues
The best farewell message is one that is thoughtful and personal. It acknowledges the relationship that the departing employee has with the organization and its people. A farewell message needs to be short and easy to read. Here are some examples of thank you and farewell messages to colleagues to help you craft one of your own.
I appreciate the opportunity to advance my career and contribute to the team. I will never forget the experiences acquired here!
It is with a heavy heart that I say goodbye to you. I am grateful for the lessons you've taught me and the friendship you've so freely given. I shall miss working with you all. Please remain in contact.
I loved working with you each day! I hope our friendship continues!
Today, I am leaving knowing more than when I arrived. More significantly, I leave with friends I once called coworkers. Thank you for being more than colleagues. I look forward to building on our friendships.
I want to thank you all for equipping me with the skills and the courage to be the greatest version of myself. I'm ready for the next stage of my career.
As much as I've cherished my time with the organization, it's time for me to start my next journey. I look forward to receiving updates from you.
Thank you for all the support and goodwill you have shown me over the years. The sweet memories of working with colleagues like you will be hard to forget. Farewell, mate!
I will miss my friends and colleague, but the memories we shared will stay with me forever. You all are the best coworkers I have ever worked with. Goodbye and Good wishes!
Conclusion
Sincere and well-written messages really mean a lot to those receiving them. Thank-you notes are an opportunity to extend your gratitude for individuals' efforts on your behalf and show your professionalism in the company.
Thank you and farewell messages allow you to express your appreciation for the organization and its support in advancing your skills. This article explains the importance of farewell messages and how to write one effectively.
Explore All
Thank You Email Articles