A thank-you email after an interview conveys a sense of professionalism and reiterates your gratitude for reaching out. Plus, they offer an opportunity to be an active candidate, maintain interest in the position, and keep the conversation alive.
If you have made it to the interview, you're likely up against a few top candidates. You'll need the right gears to outperform your competitors, and a well-written thank-you email could be a great start. This article outlines the steps to write an effective thank-you email after an interview to emphasize your interest and uphold a professional image.
Why Send a Thank-You Email After Interview?
After each interview you attend, it is good practice to send a thank-you email. It demonstrates to the employer both your appreciation for their time and your continued interest in the position.
The employer isn't certain that you still want the job after the interview. Therefore, it's crucial to send a thank-you email, reiterate your interest in the job, and express your eagerness to learn about the next stages.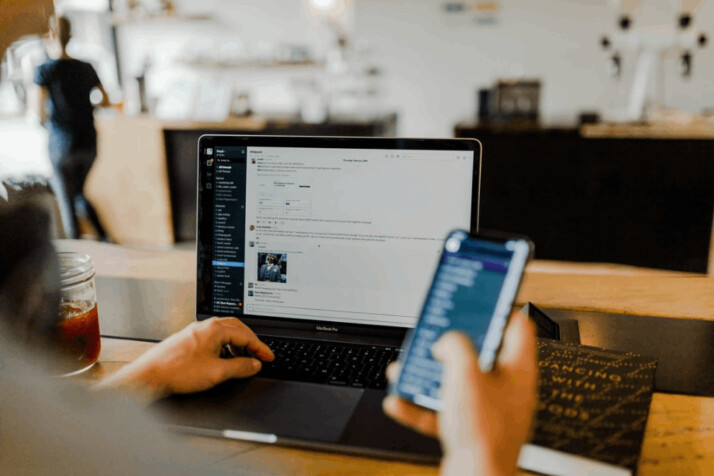 Steps to Write an Interview Thank You Email
After an interview, it is important to thank the recruiter. Also, include information that would help them better understand you and how your skills will help the company. Sending an appropriate thank-you email will put you ahead of half the competition. So, here are some easy steps to help you write a perfect thank-you email to your employer.
Start off with a formal or business salutation, such as "Hello Daniel" or "Dear Daniel."
You should express your gratitude to the interviewer and thank them for their time during the job interview.
Mention something unique you discussed with them during the interview that you found interesting. So they will understand that your thank-you email is written just for them.
Reiterate your interest in the job. Let the recruiter know you're looking forward to learning about the next stages of the hiring process.
Inform the interviewer that they are welcome to get in touch with you if they require any additional details or have any questions.
Include something to restate your confidence in your ability to succeed in this role and provide a reason for it.
Send individual thank-you notes to each person If multiple people have interviewed you in one day to make it feel more personal.
Sample Thank You Emails After an Interview
Thank-you emails after an interview can vary in length, complexity, or formality. We have outlined two general samples for your reference and inspiration. Don't copy and paste them. The more personalized your email, the better!
Sample 1:
Hello [Interviewer's Name],
I appreciate you taking the time to interview me [yesterday/Monday/etc.]. I enjoyed our talk about the [particular topic you covered], and it was great to learn about the position of [Job Title].
It sounds like an exciting opportunity, and I could thrive and excel in the role. In the meanwhile, please don't hesitate to get in touch with me if you have any questions or concerns. I look forward to hearing about any updates you may provide.
Best regards,
[Your First and Last Name]
Sample 2:
Hello [Interviewer's Name],
I want to take a moment and wholeheartedly thank you for taking the time to speak to me [yesterday/Monday/etc.]. I truly appreciate learning about the [Job Title] position at [Company Name]. Speaking with you was pleasant, and I enjoyed learning more about the opportunity.
It sounded very intriguing when you talked about [Something specific about the work that interests you].
I am confident that my skills will help me succeed in this position. I would be more than excited to take on the position.
I'm looking forward to hearing from you regarding the next stages. Meanwhile, if you require any additional information, please don't hesitate to contact me.
Thank you again.
Best regards,
[Your First and Last Name]
Wrapping Up
A thank-you email after an interview is an easy way to show appreciation for the organization and demonstrate your interest in the position. It shows that you're interested in their company and want to move forward with the next steps. Sending that email fast is also an excellent way to keep the conversation going and maintain a professional relationship after the interview.
Explore All
Thank You Email Articles