Diwali is a five-day-long Hindu holiday celebrated annually. The occasion commemorates the return of light and the victory of good against evil. It's common to receive many wishes during this occasion, even more so in the era of social media. Friends and families post wishes for one another, their loved ones, and for the world to see. It's polite to say thank you for Diwali wishes you received with a heartfelt note of gratitude.
If a friend, or a family member has sent you a Diwali wish or gifts, it's most fitting to send a thank you message. You can send a hand-written card for that special touch or an e-card. We've collated some of the best thank you messages for Diwali wishes to help you convey your heartfelt gratitude.
Why You Should Send A Thank You Message for Diwali Wishes
The Diwali festival is one of the biggest Hindu festivals celebrated in India. The day is marked by bursting firecrackers, gifts to loved ones, and exchanging greetings that convey wishes for a bright future. It's almost a ritual to send out Diwali greeting cards and share good wishes and blessings with friends and families.
Sending a heartfelt thank you message to someone who has sent gifts or good wishes your way is a great way to show gratitude.
Whether they sent a custom-made gift or a heartfelt card, it's vital to express how much you genuinely appreciate the thought. A thank you message also reinforces the connection between you and your loved ones.
Thank You Message for Diwali Wishes
Expressing sincere gratitude is a great way to acknowledge people and offer appreciation to those who've taken the time to send you Diwali wishes. A thank you message for Diwali wishes is a thoughtful gesture that shows the giver that you appreciate their gift and well wishes.
If you can't find the perfect thank you message, here are some messages you can draw inspiration from.
I'm thankful for you and your wishes. Diwali means a lot to me, and your kind wishes made it even more special. I wish you and your family a memorable celebration.
I want to thank you for your kind gesture. I'm grateful to know that you've taken the time to send me a message on Diwali. Your gift is sincere, warm, and kind.
Thank you for your lovely and friendly Diwali message. Your message is a true reflection of your great heart and boundless love. I'm thankful for your efforts to light up my Diwali.
I'm glad to know that you have chosen to take the time out to send me Diwali wishes. I appreciate your warm and caring wishes. Diwali is the time to celebrate love and peace, so I hope you and your family enjoy your time together.
I want to thank you for your blessings. Wishing you and your loved ones a happy Diwali full of smiles and togetherness.
Your kind wishes added a lot of brightness to the festival of Diwali. Wishing you a happy and blessed Diwali.
Thank You for Diwali Wishes Messages
Thanks for your lovely Diwali greetings. Wishing you success, happiness, and health this Diwali.
I'm thankful for your wishes for Diwali. Wishing you and your loved ones a cheerful one.
Your message and gifts brought a lot of happiness to my life. Wishing you a prosperous and healthy life this Diwali.
Thank you for your warm Diwali wishes. I feel very blessed to have you as my friend. May you and your loved ones feel happy this season.
Your beautiful Diwali wishes made this festival so special. Wishing you and your family a happy Diwali.
I'm so grateful for your beautiful wishes for Diwali. I hope you enjoy this festive holiday too.
I appreciate your Diwali wishes. May this Diwali bring you peace, happiness, and prosperity. I want you and your loved ones the Almighty blessings.
Your Diwali wishes have brought us joy. We wish you all the blessings of Diwali.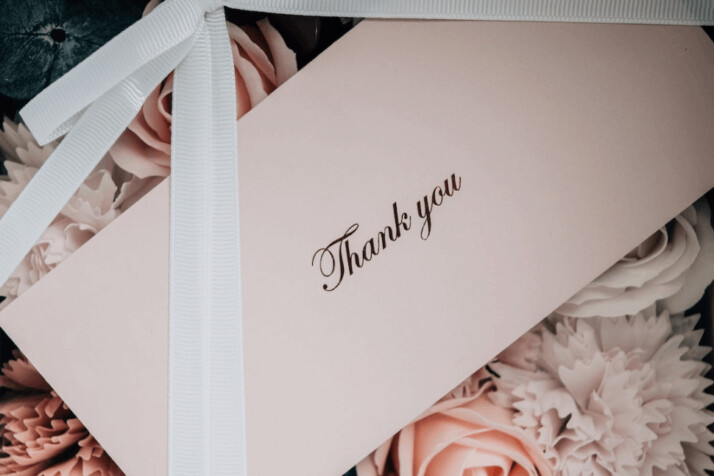 Conclusion
Many people from countries like India celebrate Diwali in a big way by decorating their homes, wearing new clothes, and enjoying a sumptuous meal. People send their loved ones' Diwali wishes via text messages and greeting cards.
It's important to express your gratitude to your friends and loved ones who have taken the time to send you a Diwali wish. If you're struggling to find the right words to express your gratitude, check this guide for some inspiration.
Explore All
Thank You Email Articles