"Thank You" these two words may not seem like a lot. But these can be the key to winning customer loyalty. Sending a thank you for your payment email to your customers can help maintain greater client service, solidify relationships, and maintain client retention. This article has listed some tips and examples to help you make excellent and sincere emails.
Writing a great email can be quite challenging. The trick is finding the right words to express your gratitude without sounding too repetitive or profuse. With a great thank-you email to your customers, you will leave them with a good impression of your business.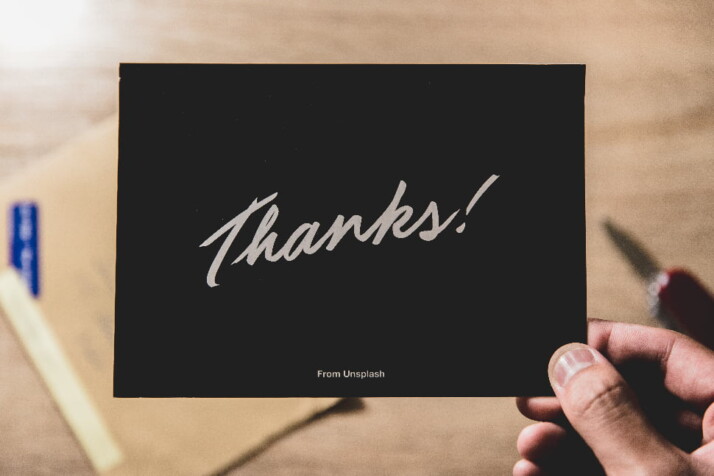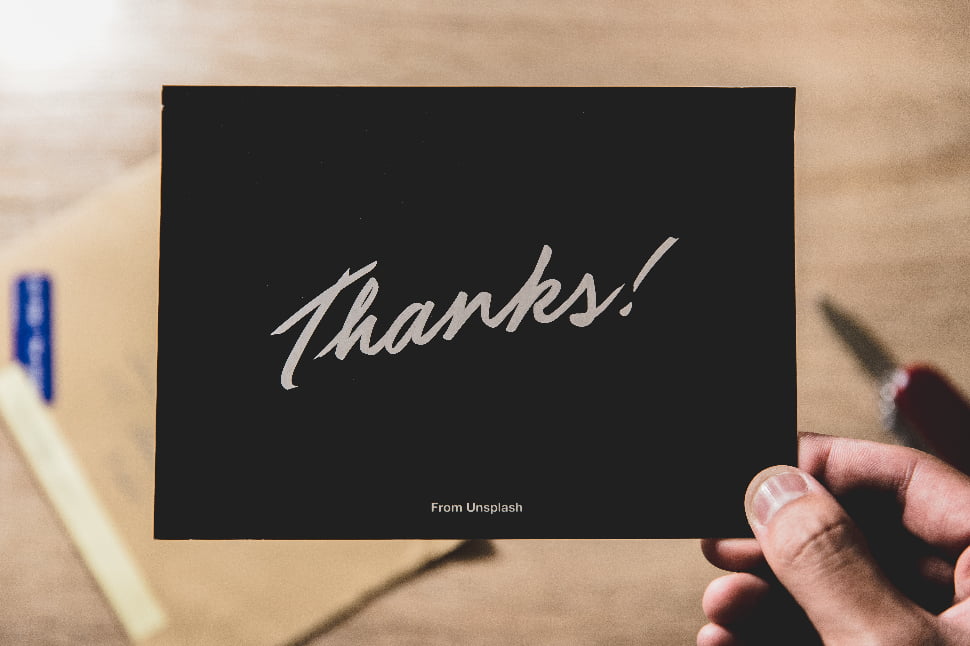 When Should You Send a Thank You for Your Payment Email?
Thank-you emails are a crucial piece of the online payment experience. It helps reinforce a relationship of trust with your customers.
So when should you send these emails? There are many instances when sending thank you emails to your customers may be necessary. Here are just some of them:
New users sign up for your email list
A visitor who fills out a form on your website
Customers pay for an appointment booking
A participant in your webinar or online event
Visitors leave feedback on your site
A customer places an order on your website
Why Send Thank You Emails?
Your business can stand to gain a lot from this simple and thoughtful gesture. Here are some of the many benefits of sending thank you for your payment email to your customers.
Builds stronger customer relationships: Your thank you email allows you to establish deeper connections with your customer base.
Establishes business credibility and trust: By sending an acknowledgment email for a customer's payment, you show a genuine interest in their continued business. You also establish the business's credibility and make your customers feel better about doing business with you.
Promote You Products: Thank you emails can provide a subtle way to promote your products. You can include new sales promotions in your email to encourage customers to buy more of your products. Aside from that, you can also introduce them to your social media pages and website to attract more organic traffic.
Share your brand values: Thank you emails are great opportunities for sharing your brand messages and values. You can do this by highlighting your email's core values and brand image with your email.
How to Write a Great Thank-You Email
Use the Proper Salutations.
A thank-you email doesn't need to be too formal compared to business emails. It can take on a more personal or friendly tone. But still, it's best to stick to using the proper salutations in your email, including Dear, Greetings, or Hello. For closing salutations, you can use Sincerely, Best Regards, and many more.
Make Them Feel Appreciated.
The main point of your email is to thank them, so make sure to emphasize your gratitude. Set a positive tone so they feel they made the right choice to purchase from you. You can say thank you at the start and the end of your email.
Acknowledge Receipt of Their Payment
When acknowledging a payment, you must let the customer know what they're paying for. Remember to include the Amount they paid, the Date, and the products or services they purchased. There shouldn't be any room for confusion or misunderstanding.
Let Them Know That Their Payment Is Being Processed.
To help put your customer at ease about their purchase, assure them that it is being processed and they will receive their purchase soon. This sends the message that their purchase is important to you and is not just a transaction.
Thank You Email Examples
For Bills Payment
Greetings [Customer Name],
Thank you for sending in your payment of [Amount of payment] on [Date of payment]. This brings your remaining balance to [Amount of Balance].
Your current credit performance with [Company] is outstanding. We value you as an excellent customer and look forward to doing more business with you.
Best Regards,
[Signature]
—————————————————————-
Hi [Customer Name],
Thank you for your prompt payment of [Amount of payment] today. Your payment has been processed, and you can see your receipt attached below.
We appreciate your business and your loyalty!
Sincerely,
[Signature]
—————————————————————-
For Payment for an Order
Hello [Customer Name]!
Thank you for your purchase. I just wanted to let you know that we have received the payment for your order. It will be processed, and you will be updated before it's shipped.
If there is anything you need help with, feel free to contact us at [Customer Service Email Address]. We look forward to doing more business with you in the future!
Regards,
[Signature]
—————————————————————-
Thank you for your purchase [Customer Name]!
This is to acknowledge the receipt of your payment for your order with ID number [Order ID]. We will now process your order for shipping. Expect to receive your order approximately 2-3 business days from the date of payment.
We appreciate your business and thank you for shopping at [Business name]. If you have any concerns, please don't hesitate to contact us.
Sincerely,
[Signature]
—————————————————————-
Wrapping Up
A thank you for your payment email may seem simple, but it can do wonders for your business. So don't miss out on an opportunity to strengthen your customer relationship and ensure your customer knows you care.
Use the templates in this article, and you're sure to keep your customers happy and give them a reason to come back!
Explore All
Thank You Email Articles