One of the tools at your disposal for converting leads into customers is the submission message. It's like a thank-you note and a confirmation, with specifics like your company's logo and contact information.
After a form is submitted, a confirmation message can be sent to increase the likelihood that the lead will become a customer.
This article will look at submission messages and present samples for your inspiration. Let's dive in!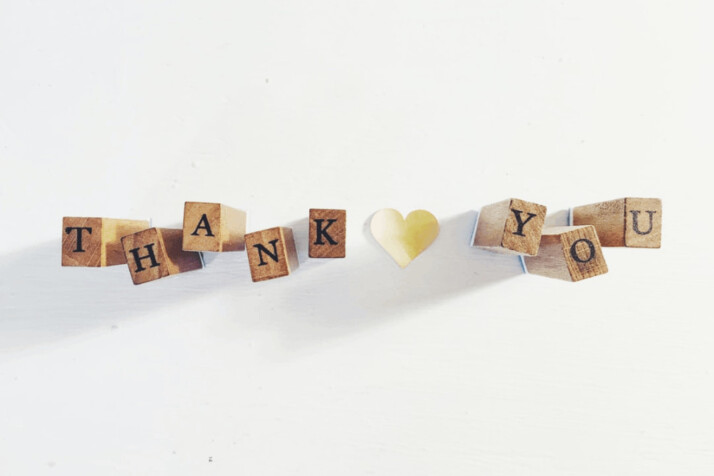 What Exactly Is a Submission Message?
A submission message is a written thank you message that you can send to anyone who sends you a message through your website.
This message lets your customer know that you've received the email or message and how you will use the information they've supplied.
The submission message expresses your appreciation because they took an interest in your business. If you don't have it, you risk alienating potential customers who may feel embarrassed or confused by your lack of knowledge.
You can avoid this by sending a confirmation message and a polite thank-you note. A confirmation that the form was successfully submitted and that a response to the customer's inquiry will be sent shortly.
Best Thank You for Your Submission Message Formats
It's time to use our creative juices. You have just completed a long-form as a potential consumer or employee.
You want them to appreciate the time and work put in. You'd like to know if they received the message. It's assumed that you'll receive confirmation that your form was submitted successfully.
That's why it's essential to create a confirmation message for prospective customers and clients. View some sample confirmation messages for use in your forms here:
1. Anticipated Response Time
Inform your client of the anticipated response time. How about within 24 hours or 5 working days?
No matter how much time it takes, notify your leads of how long it will take to respond to their questions. It is an excellent example of a contact form success message.
Dear [your salutation]
Thank you for contacting us. We have received your inquiry and will get back to you within two business days. In the interim, please visit our blog. We've chosen for you some of our most popular articles.
Best wishes,
[your business's name]
2. Inform the Visitor of the Next Step
So that the visitor does not become lost, indicate the following steps or what they can expect from you. Here's a superb illustration of a job submission message.
Dear [Candidate's name],
We just got your application. We will review your information and respond within five business days.
If this initial stage is successful, you will be invited to an in-person interview with our staff.
Best wishes!
3. Make the Customer Feel Wanted
Make the customer feel like an integral part of your organization. Any new customer is a critical element of your business. It is essential to remind yourself and your client of this fact—a model for payment form confirmation messages.
Hello [client's name]
Welcome. We are delighted to have you join us. Here is some additional information about who we are and links to our history and success stories. We hope you find what you're looking for at our company.
Respectfully,
[Your Business]
4. Show Your Gratitude
Tell your client how grateful you are that they choose your company. Your consumer has recently discovered you amid countless other internet firms. They determined that you were their best option.
You can demonstrate appreciation for the client's decision and reassure them that their trust is cherished. Let's see a fantastic example of people composing submission messages for payment forms.
Dear [client's name],
We are happy to receive your message. It is a privilege to have you present.
We are currently processing your request and will respond as soon as possible.
Meanwhile, here are some links to articles that may inform you about our company.
Additionally, we encourage you to follow us on social media.
Talk to you shortly,
[Your business]
5. Provide Guidance
Provide guidance and information to guarantee a positive customer experience. Sometimes, a simple thank you for contacting us is sufficient. However, by providing a positive client experience, loyalty can be generated more effectively. One approach to achieve this is to anticipate your client's demands—here's another excellent example of a contact form submission message.
Dear [Client Name],
Just now, we received your message. Thank you for your correspondence.
We are currently processing your request and will respond as soon as possible.
If you have any urgent concerns, please call our team at [your company's phone number]. We are delighted to be of service.
Best regards,
Your friends,
[your business]
Final Words
Think of your thank you for your submission message as saying thank you for your time. Make the recipient feel like you did appreciate the message. No matter what your letter says, it should be courteous and appreciative.
Explore All
Thank You Email Articles