It's always a good idea to write a follow-up thank you email after an interview, and a nursing interview is no exception. So, writing a thank you letter after a nursing interview emphasizes your interest in the position and reminds the potential employer about your qualifications.
This article covers the benefits of a thank you letter following a nursing interview with some tips for writing one effectively.
What Is a Nursing Interview Thank You Letter?
A thank you letter for nursing interviews is a short letter to express your gratitude to the employer for the interview. Also, it allows you to reaffirm your interest in the job.
You can list the reasons that make you a strong candidate and ask any questions you may have missed before. Although they are not always necessary, thank you letters are often valued by their recipient. It also can have a positive impact on the future employer.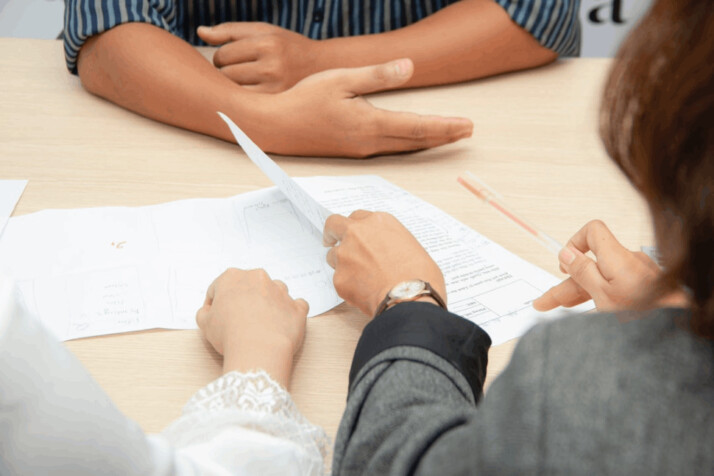 Benefits of a Thank You Letter After a Nursing Interview
Following up with a thank you letter after a nursing interview can benefit both you and your prospective employer. You should write a letter of appreciation following an interview for a variety of factors, some of which are listed below:
Highlights your professionalism and shows appropriate etiquette
Reminds the prospective employer of your credentials and experience
Reaffirms why you are an ideal candidate for the nursing position
Enables a prospective employer to remember you
Lets you discuss any detail that was not covered during the interview.
Strengthens the connection you established with the potential employer throughout the interview
Steps to Write a Nursing Interview Thank You Letter
Each part of the thank you letter should add value and communicate the point you're trying to make. Follow the steps below to write an effective thank you letter after a nursing interview:
1. Send Your Thank You Letter right away
After an interview, it's important to write and send a thank-you note as soon as you can. It's best to send the thank-you letter the day of or the day following the nursing interview.
Sending your letter right away demonstrates your genuine enthusiasm and interest in the job. It can help the prospective employer remember you from your interview.
2. Address the Person who Interviewed you
Address your thank you letter directly to the person who interviewed you. If you were interviewed by more than one person, then address your thank-you letters to each interviewee separately.
Take notes of the names and contact details of the interviewees if you anticipate having problems recalling their names.
3. Thank the Interviewer for their Time
In the first paragraph, thank the interviewer for their time, consideration, and opportunity to interview you for the nursing position. You could also mention how your experience and skill set is a perfect fit and match the position specifications very well.
4. Mention Specifics About the Interview
Mention details of any specific topic that you enjoyed discussing during the interview. It will add a personalized feel to the letter and let the interviewer know you were attentive and enthusiastic throughout the conversation.
5. Reiterate Your Qualifications & Enthusiasm
Make sure to highlight any particular skills or expertise that make you an ideal fit for the job.
Additionally, you might take advantage of this chance to mention any other talents or credentials that you didn't discuss during the interview. Reiterate your enthusiasm for the position you interviewed for as you wrap up the body of your thank you letter.
6. Conclude the Letter with Best wishes
Conclude the letter with a kind closure that includes your best wishes and business signature. Additionally, you could ask questions about the next stages of the hiring process and what to anticipate.
Conclusion
A thanking letter is a common gesture of gratitude and appreciation. Thanking someone for their time is a way to restate your interest in the job and convey the energy you feel about it.
This article outlines the benefits of writing a thank you letter after a nursing interview and how to write one effectively.
Explore All
Thank You Email Articles